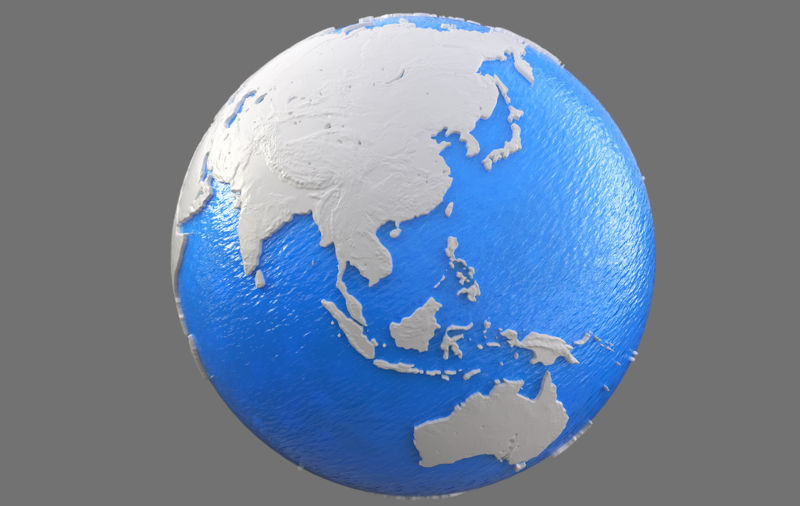 Hysteria over a supposed immediate China threat is being peddled by the Sydney Morning Herald and The Age in the first of a series of three reports titled Red Alert. Not since Menzies's days, have we seen anything like the papers' dramatic image of an air force fleet emerging from a supersized China to dominate a tiny Australia. This is ridiculous beyond belief.
I could take issue with almost every point in the first report, including its summary, which is cutely titled Communique, implying that it has official status. Common advice about how to identify fake news is to check the source of any suspicious news item, to watch for fake photos, to check whether the story appears in trusted sources, and to measure your own heart rate – if the story makes you angry, it is probably designed to make you angry.
Red Alert brings together five experts including Peter Jennings, former head of ASPI. None of the five is a China scholar, yet their report is aimed squarely at that country.
Peter Jennings main take-aways are that China has greatly increased military spending, and that it is likely to invade Taiwan. Wang Chao, spokesperson for the National People's Congress that is meeting this week in Beijing, told the press a few days ago that an increase in the defence budget would be appropriate and reasonable and "would not pose a threat to any country". Reunification with Taiwan is certainly a central political goal for President Xi Jinping but observers have noted that political theorist Wang Huning is now the key person advising Xi on Taiwan policy, indicating that a military solution is likely to be adopted only as a last resort.
Retired Major General Mick Ryan served in many roles in the ADF. He retired as Director of the Australian Defence College, and his book War Transformed: A Review focusses on how the military need to be responsive to change. No one would argue with that, or with his contribution to the Red Alert report – that we cannot afford to be complacent. The evaluation of risk however should be based on the teaching of Sun Zi's Art of War:
Know the enemy and know yourself;

Then you can fight a hundred battles undefeated.
Lavina Lee's recent research concerns maritime security and strategy in the Indo-Pacific. In a 2020 Lowy Institute paper, she emphasised the positive role that the Quad can play to strengthen the international rules-based order. Her contribution to Red Alert is to note the potential international consequences of US export controls affecting Chinese use of semi-conductors. These certainly merit further study. It cannot be assumed however that all, or even some, of these consequences will make China a greater threat to Australia.
Alan Finkel was Chief Scientist 2016-20. His 2021 Quarterly Essay Getting to Zero was well-received. Just before Covid, he visited a joint UNSW-Kohodo Energy Hydrogen research and development laboratory in China. He is well aware of the potential for research collaboration between Australia and China in environmental and other scientific fields. For Red Alert he chose to hype how Artificial Intelligence in applications such as ChatGPT can be used for good or bad, for instance, in spreading fake news. Red Alert fails to mention that the US is the leader in this field, not China.
Lesley Seebeck is the head of the Cyber Institute at the National Security College. Writing recently for the ASPI Strategist, she plugged the role of AUKUS technology programs, noting that this would need a large allocation of funds in this year's budget.
The government will make two major announcements over the next few weeks: the report of the Defence Strategic Review will be released to the public, and shortly after that the Federal Budget will be handed down. The Defence establishment, its various associated enterprises and think tanks, are hoping for a large slice of the pie. Some of the figures being cast around are astronomical. The submarine program alone will be tens of billions.
Ordinary citizens, worried about rising living costs, increased bank charges and static wages, might well object to their taxes being allocated to the defence budget. The blow could be softened if they could be made to fear China as a grave and immediate threat.
As the Goons memorably said, "There's more where that came from."