Health
The federal government's Covid response: avoid responsibility for national quarantine
Jun 1, 2021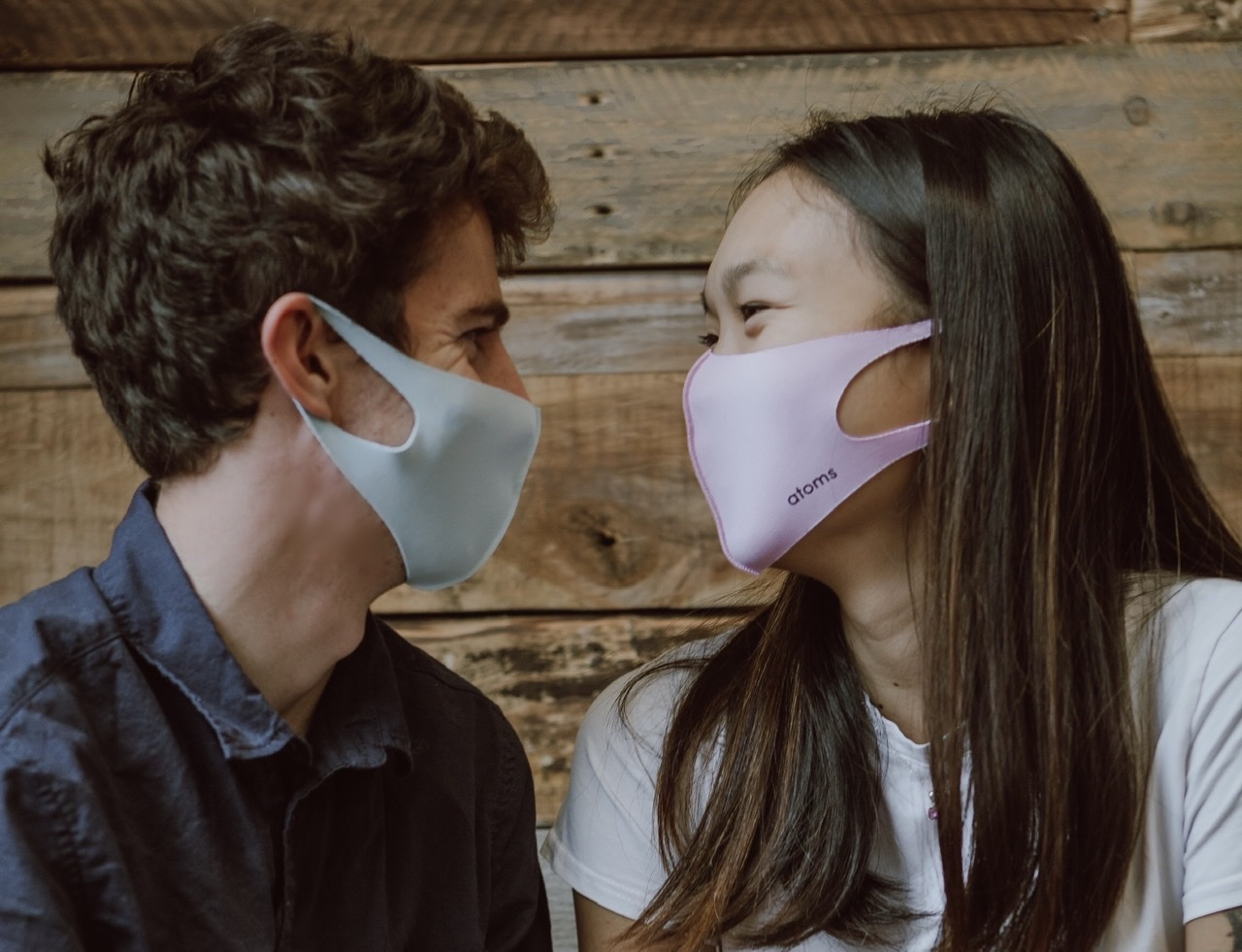 In its response to Covid, the Morrison government has achieved an almost perfect result in maintaining the Coalition's record since 2013 of doing nothing, achieving nothing, solving nothing. No big projects, no great initiatives or memorable policies. Failure to tackle key issues such as fire, climate change and Covid.
When we need peak performance from the federal government, we get panic, paralysis and politics. The way things are going, Australia won't reach herd immunity. Restrictions on international travel and CBD hotel quarantining will continue well into 2022 if not beyond, and we will have to live with intermittent state lockdowns and border closures.
Any criticism about the Covid fiasco, particularly from Labor politicians, is shouted down as treasonous, undermining the vaccine rollout and putting the health of Australians at risk. Yet we are told little by our decision makers. We have no roadmap. Journalists and health specialists around the country decry the lack of data on Covid in regard to vaccine availability and rollout.
Is the government playing politics? Is it too frightened to make any decision in case they get it wrong and have to take the blame? Or are they just plain incompetent?
What would be unconscionable would be for the government to manipulate its Covid plans to engineer a win at the next federal election, disregarding the long term health and best interests of Australian citizens along the way.
If you wanted to build an infectious diseases facility, would you build a tourist hotel?
Well Scott Morrison doesn't see the need for specialist infectious diseases facilities. And he doesn't need to build a hotel, as there are plenty of empty tourist hotels at his disposal. No foreign tourists but plenty of spare beds and empty rooms for a constant stream of returning international travellers and quarantining locals.
It is the PM's view that the hotel quarantine system is "99.99 per cent" effective.
P&I was at the forefront in highlighting the problems of hotel quarantining. As long ago as September we wrote about the need for better quarantine management of international arrivals.
Zero-case status is the best Covid-19 option for Australia – and that means stronger controls over international arrivals (Part 1 of 2)
There are various immigration detention facilities around the country, in addition to disused quarantine sites, existing defence facilities, mining camps and other suitable remote possibilities that could have been brought online.
Eventually, the issue was taken up by the mainstream media and now the need for specialist facilities has been well argued and well-promoted. Apart from quarantine workers taking the virus into the community from their workplace, what is also highlighted now is the aerosol transmission of the virus throughout unsuitable buildings combined with aggressive mutant strains.
The federal government is responsible for quarantine under the Constitution, yet has handballed it to the states who have to cope with unsuitable facilities. Hotels are not built for health purposes and are not easily modified.
Hence, the unconscionable is being allowed to happen. The federal government is knowingly supporting a system in which citizens are placed in positions of danger, where they can catch an infection that can be life-threatening or have long term health consequences. Too many international arrivals and frontline workers who are perfectly healthy catch the disease after being housed or working with infected people.
An article in the SMH by two respected health experts, entitled "Clear leadership and purpose-built quarantine crucial to beating COVID", reported:
"Some suggest that the quarantine failure rate of roughly one in 108 cases of infected returned travellers leaking into the community is not of concern and that we should be able to cope with that rate of leakage.
… The truth is that the vast majority – if not all – of these leaks are avoidable."
The government hasn't seen or accepted that, for the immediate crisis and for pandemics well into the future, we need purpose built quarantine facilities around the country. Facilities that meet best practice for mitigating disease transmission, including avoiding the intermingling of infected and non-infected people.
In also noting that hotel quarantine has failed 17 times in the last six months Peter Hartcher provides the daunting estimate that, "At this rate, we should expect another one every nine or 10 days on average. And we should expect that some of those will shut down major cities."
The current Victorian lockdown is estimated by some to cost the economy $1 billion per week. Estimates of similar magnitude were made about the other 16 lockdowns around the country since October.
For these costs we could build dozens of facilities and staff them forever. And serve the guests Champagne every night! Yet the government won't spend the money.
Hartcher noted, ".. while the failure rate is low, each failure comes at great cost. In most instances it's led to a city or state lockdown. Breaches are low in frequency but extremely high in cost."
The federal government is shirking its quarantine responsibilities and pushing it onto the states and territories. Hartcher noted:
"This month's federal budget overview boasted that the government's pandemic response was 'supported by an unprecedented $311 billion in health and economic support'. The government is heading for a national debt of $1.3 trillion. Yet it's prepared to allow state economies to shut down to save a few billion dollars on quarantine?"
Toowoomba or not Toowoomba? That is the question!
Purpose built quarantine facilities have been proposed.
The federal government is currently wavering between two proposals for Victoria, one near Tullamarine airport and one near Avalon airport near Geelong. But let's not hold our breath while they make a decision, unless of course you are holed up in quarantine and want to avoid the highly infectious droplets wafting down the corridors and through the air conditioning system.
Whatever the proposal, the Commonwealth seems to find problems and excuses. Toowoomba is a good example.
The ABC reported that in January, construction firm Wagners put a proposal to the Queensland government for "a 1,000-room quarantine facility at its Wellcamp Airport, west of Toowoomba — including extra rooms for staff, COVID-19 testing facilities, fencing and security cameras."
For our PM, however, the proposal does not 'stack up'. The main reason he gave was that "the biggest difficulty with the Wellcamp Airport proposal was that it was not near a major capital city, where there was a major hospital."
This, along with other proffered excuses, is effectively 99.99% rubbish.
Toowoomba is not a hick town in the middle of the desert. It is not a hamlet! With a population quickly approaching 140,000 it is the 16th largest urban area in Australia and the largest inland city in Australia, apart from Canberra. It is larger than Darwin, which is the destination for Howard Springs arrivals, and not much smaller than Cairns which is taking Covid infections from PNG. The highly regarded University of Southern Queensland dates from 1969. The city is currently serviced by four hospitals, with additional hospital facilities underway. It has extensive services, including a huge shopping mall complex that would rival many around the country.
We were in Toowoomba late April. It is an impressive city, having grown rapidly since our previous visit. It is a one hour 40 minute drive to Brisbane, on excellent roads.
Importantly, Wellcamp Airport is just 22 minutes away from the city centre, and the Toowoomba Base Hospital, one of the largest hospitals in regional Australia. Contrast this to the drive from Tullamarine Airport to a quarantine hotel in the Melbourne CBD which takes 30 minutes!
Excuses, excuses, excuses. Anything to avoid making a decision or solve a problem.
Even for facilities in the middle of the desert, excuses do not wash. For 'long bus drives to the quarantine facility', consider the 14 hour plane trips travellers have just disembarked from. For lack of emergency health facilities in really remote centres, consider a form of our flying doctor service, or emergency flights from Christmas Island or Nauru. For staffing problems, consider dozens of fly-in fly-out mining camps around the country. For the cost of such facilities, consider the billions wasted by the federal government on Covid related matters, such as JobKeeper rorting and subcontracting health management to private companies.
Australians are 99.99% fed up with multi-storey Petri dishes in our city centres!
Hotel quarantining was reluctantly taken on by the states, when it seems the federal government had no plan when mandatory 14-day quarantine was introduced on the 28 March last year.
We now know the extensive range of problems with that system. It is unacceptable that perfectly healthy people catch a serious disease from infected people in the same building, not to mention in the room next door.
State leaders have expressed their exasperation at a system that continually confronts them. The Commonwealth imposed system is a vicious circle destined to go on forever without a circuit breaker. Thus, the states and territories mop up community outbreaks and deal with the consequential lockdowns and border closures. At the same time the federal government flies in more infected cases, dumping them at major airports where they exit Customs for state health authorities to look after. They are taken off to hotel quarantine while the whole of Australia waits anxiously for the next announcement of an outbreak.
The federal government has to accept that it is a stop gap measure that can't continue – for the current Covid-19 virus nor for future pandemics. Experts and state leaders have called for the establishment of non-CBD based quarantine facilities.
However, the federal government defiantly displays little interest in helping the eight jurisdictions by taking responsibility and providing alternatives. Instead it hinders by throwing 'hand grenades' into their midst in the form of Covid infected plane loads landing daily. It can't continue like that, where many hotels in our major cities are quasi-hospitals and detention centres.
Australians do not deserve to be forced into frequent disruptive lockdowns. They want the quarantining outside major centres.
The need for remote vaccination centres is made more imperative because of the flailing vaccine rollout. Any community breakout could be devastating in an under-immunised community. But how do you get the message across to a Prime Minister who seems to be 99.99% ineffective?
On top of all the Morrison failures on quarantine is inaction in making it safer for Australian citizens who want to return home. As Professor John Dwyer has pointed out in Pearls and Irritations why can't our Embassies and Consulates around the world arrange for Australian citizens to  receive vaccinations before their flights home. If the Australian Government has the will it can be done.