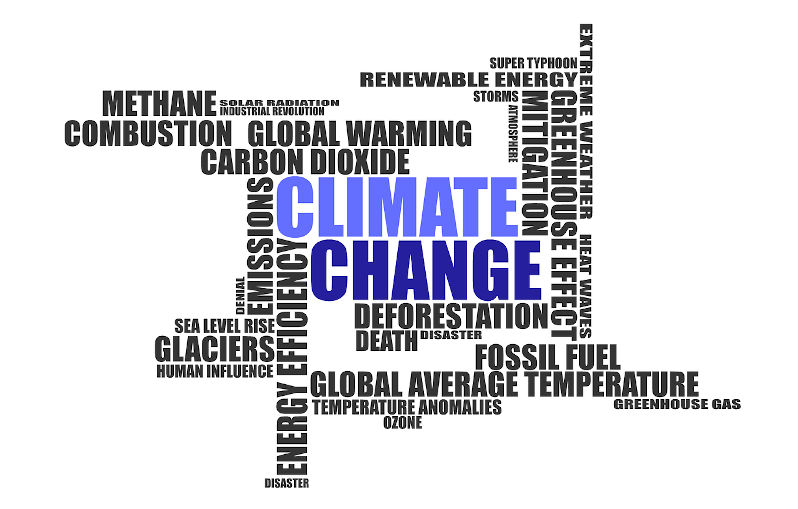 The overblown rhetoric on imminent war with China has been justified as the need for the Australian people to be fully informed of threats to the nation. But the same rationale has not been applied to the security threat of climate change, a far greater risk the response to which will be far more costly and extensive.
Until a few months ago, the climate-change security threat had never been comprehensively assessed by any Australian government, abrogating a government's primary responsibility to "protect the people".
But in late 2022, an Office of National Intelligence (ONI) initial climate risk assessment — an election promise of the Albanese government — was distributed to members of the federal cabinet. It addressed external but not domestic climate threats. Since then there has been no government response to, or public communication of, the assessment's findings.
Why the silence from the government? Could we be shocked by what the intelligence community has told the government? Was the government itself shocked by what it was told? Home Affairs Minister Clare O'Neil's comment last December to the National Press Club that "climate change is creating massive movements of people that may become unmanageable" suggests that may be so. We won't know the answers until a declassified version is released, just as the government has promised with the Defence Strategic Review.
Given the extent of the risks associated with climate change, the likelihood is the government was told some uncomfortable things. A good indication is the UK's most comprehensive climate-security risk assessment done two years ago by Chatham House which concluded that the risks are compounding, and "without immediate action the impacts will be devastating in the coming decades", especially for food security. It concluded that we are heading to warming which will "drive political instability and greater national insecurity, and fuel regional and international conflict".
Is it possible that ONI raised similar alarming findings with the government? As a nation, we need to know in order to adequately prepare and respond. Climate change is certain, here and now; conventional geopolitical concerns such as China and Russia, are not. Experts increasingly affirm that climate is an existential threat to human civilisation, a fact UN Secretary-General Antonio Guterres repeatedly emphasises, and US Secretary of Defence Lloyd J. Austin III along with Climate Change Minister Chris Bowen have noted.
Facing such risks, a government can only lead, and the community fully participate in overcoming the threat, if the government is open and transparent about the magnitude of that threat. As recent experiences with pandemics, bushfires and floods demonstrates, underestimating the likely size of future events leads to bad outcomes.
With other security threats, Australian governments have been transparent, making a point of sharing with the community their knowledge to gain support for action; for example cyber security, Covid, North Korea and Iran. It is extraordinary that with climate change, the greatest threat of all, we see no such transparency.
Australia is well behind in carrying out a full national assessment of climate risk, domestic as well as external. Key allies, such as the United States, have in the last two years publicly released such assessments, including analysis by their defence and homeland security departments.
The recent World Economic Forum Global Risks Report 2023 listed the six greatest risks over the next ten-year period as the failure to mitigate climate change, failure of climate-change adaptation, natural disasters and extreme weather events, biodiversity loss and ecosystem collapse, large-scale involuntary migration, and natural resource crises.
Climate risk must be the priority for the government, whether from security, emissions-reduction policy, budget priority or international relationship perspectives.
The furore about China and imminent war is being stoked by a group of national security influencers, many with links to institutions funded by arms manufacturers. Barely a word comes from those influencers recognising that climate disruption, not China, is the greatest threat to global, regional and human security, as leaders from across our Pacific Islands family insist. Talking up the China threat whilst lips are sealed on climate threats is a catastrophic, irresponsible failure in security analysis, ignoring that escalating conflict will guarantee climate disaster.
What China does will not drown small island states, nor desertify the dry subtropics, drive a decline in crop yields, kill the Barrier Reef, salinate Kakadu or force the displacement of tens of millions of people. But a hotter climate will, probably in significant measure even before a full fleet of nuclear submarines has been commissioned in the 2040s.
Climate change impacts are escalating dramatically around the world and on every continent, not least in Australia. The social and economic cost is already a major burden not just on lower-income countries who have done little to deserve it, but on the higher-income countries, such as Australia and the US, who have been primary contributors to the causes of these climate impacts.
The Australian community remains blissfully unaware of these implications due to the lack of official transparency. It is critically important, in both the public and the government's interests, that this deficiency be rectified urgently.
This should be done constructively, without panic, to build support for the difficult decisions which lie ahead. Without transparency and well-formed public understanding of these threats, implementing serious climate policy will continue to be slow and a political nightmare, with disastrous outcomes for the Australian people as the latest Australian Security Leaders Climate Group report, "Climate Security Up Front", highlights".
Original article published in Reneweconomy.com.au on 5 April 2023.