Politics
The hidden corrosion of good intent: an inbuilt problem for Labor, as much as it is for the Coalition
Feb 9, 2021
Labor needs to confront its own contribution to undermining faith in politics. What does it have to fear, or lose, from claiming the moral high ground?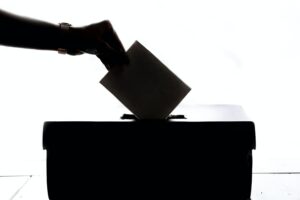 Last week the Centre for Public Integrity released its damning study of political funding, spotlighting how democracy is bought and sold, undercover. It coincided with the Australian Electoral Commission's pathetically late report on political donations for the year 1 July 2019 to 30 June 2020. Both stories have been well covered and make for deeply depressing reading.
However, donations are only part of the problem. The laughable "Register of Lobbyists" is another. It covers only the activities of people (basically those working for consultancies) who represent a third party, not those who are employed directly by the corporations or organisations for whom the consultants are acting.
The ALP must bear its share of responsibility for the consequences of this cynically opaque arrangement.
Yesterday, February 8, we marked 54 years since Gough Whitlam became leader of the ALP after Labor's 1966 election drubbing. As its deputy leader from 1960 Whitlam had set about "professionalising" the party. It is extraordinary that until 1963, the ALP had survived from the 1890s, and contested more than 20 federal elections, without a professional director of its national affairs and campaigns – a full-time, paid national secretary. The Liberal Party had had one for nearly 20 years.
Since 1963, 12 men, including the incumbent, have served as Labor's national secretary. Consider this: ten of the past 11 national secretaries have gone on to work for the corporate sector, to various degrees, mostly as "government relations advisors" or "political consultants". Some dabbled in the craft, others were heavy hitters, although often under the radar.
For instance,  Gary Gray (national secretary 1993-99), joined, first, Wesfarmers and then, for six years, Woodside Petroleum, before winning a seat in parliament in 2007. Later, Woodside also hired the long-serving Liberal foreign minister Alexander Downer. There are well documented allegations of the Australian Government's 2004 eavesdropping on the East Timor government to gain information that would benefit Woodside in oil lease negotiations. Woodside remains one of Australia's biggest political donors, according to recent figures from the AEC.
Geoff Walsh (2000-2003) joined BHP Billiton in 2007 as director of public affairs. George Wright (2011-2016) went straight to BHP from his role as national secretary, joining a long list of Labor functionaries who've done time at the Big Australian (Sam Casey, a former media adviser to Bill Shorten; David Epstein, Kevin Rudd's former chief of staff; Mark Ryan, head of the Keating-era National Media Liaison Service). Earlier, Wright had been with National Australia Bank, after leaving then-PM Kevin Rudd's office in 2008.
Karl Bitar (2008-2011) joined the controversial casinos giant, James Packer's Crown Limited, along with former senator and NSW ALP secretary Mark Arbib. Crown's board is graced by former Liberal Minister, Helen Coonan.
After overseeing the ALP's "unloseable" 2019 election campaign, Noah Carroll (2016-2019) joined KPMG as a management consultant; on the face of it, not an overtly "political" role.
But here's the problem – we'll never know, because under the lobbying disclosure arrangements, not one of the people who left the ALP to work on the payroll of companies like Woodside, BHP, Crown, NAB and KPMG is required to register as a lobbyist.
I have a first-hand, if ancient, perspective on these matters. In the 1980s, I earned some reasonable money advising businesses on how to influence Labor Party policy and decisions. My credibility owed less to the time I'd spent with Gough Whitlam (1974-77) and more to the fact that for the ensuing five years I'd done innumerable election, by-election and referendum campaigns, working for the ALP's ad agency. I'd built some good connections and insights. However, I don't recall ever having been the National Secretary of the party.
No doubt the art of influencing is more sophisticated these days. We can easily imagine that nothing focuses the mind of a politician holding a vaguely marginal seat more than a national secretary, incumbent or former, walking through the door holding an opinion poll. The most damaging example of this was Labor's decision to overthrow Kevin Rudd, less than three years after he'd led Labor to power after its 11 years in opposition.
This pressure irrefutably came from the mining lobby. The fact that Rudd was dumped over it inflicted an enduring scar on the ALP, and on the body politic.
The process flourishes at its murky best while ever the rules for the registration of lobbyists remain so deceitful – along with the (lack of) regulation of political donations. Both are of equally self-destructive force to the ALP and the Labor Party remains as vulnerable as its opponents to the impression that it is a party of the sly deal, the favour-for-mates, the addiction to cunning but cynical strategies, trade-offs between factions. All conveniently concealed.
This phenomenon is not confined to former national secretaries of the ALP, nor to the ALP, in general. For decades, there has been from both parties a steady stream of senior people exiting one door only to return through another, representing the interests of those who seek to exert more power than they're entitled to.
The most recent and spectacular example is former Defence Minister, Christopher Pyne, who left Parliament and set up a lobbying business that is now apparently being well paid for its services by a company to which the Defence Department awarded mega-million dollar contracts, while Pyne was the Minister. He's not alone in earning a quid from companies who were beneficiaries of decisions made while they were the Minister in charge.
As Anthony Albanese ponders the simmering momentum to replace him as leader, and his chances of winning an election against all historical odds, all of us should ponder the price that can be paid – by either party – for allowing its senior operatives to drift off into often-near-invisible roles, where they help those who think they should run the country pervert the good intentions of those who are elected to do so.
These absurdities must be fixed: the fact that donations are not revealed until up to 18 months after they are made; that donations under $14,300 are not required to be revealed; that "foundations", trusts, think tanks and the like are able to collect donations from individual entities and pass them on to political parties, without the identity of the contributing entities, or what they demanded in return, ever being disclosed; and allowing property developers to donate to federal campaigns (still permissible).
Much has been said about Anthony Albanese's lack of "cut-through", the impression that, despite his progressive credentials, he's as wary of offending "the big end of town" as his Liberal opponents are. Perhaps more so. That Labor is seen as timid, "Liberal-Lite". Perhaps it can be argued that the ALP itself, through its former servants, helped create the very conditions that cause its reputation harm, an unintended consequence of establishing a National Secretariat, all those years ago.
Unless the ALP shows more enthusiasm for reform of donation and lobbying regulations, some of the legions of lost loyalists will remain, well, lost … along with the other 25-30 per cent of Labor voters who checked out over the past decade or so of federal elections. Many will wonder what Labor has to fear or lose from claiming the moral high ground; its apparent failure or reluctance widely lamented by "true believers".