Reviews
The Mountbattens: the British Establishment at its most privileged and eccentric.
Jul 4, 2021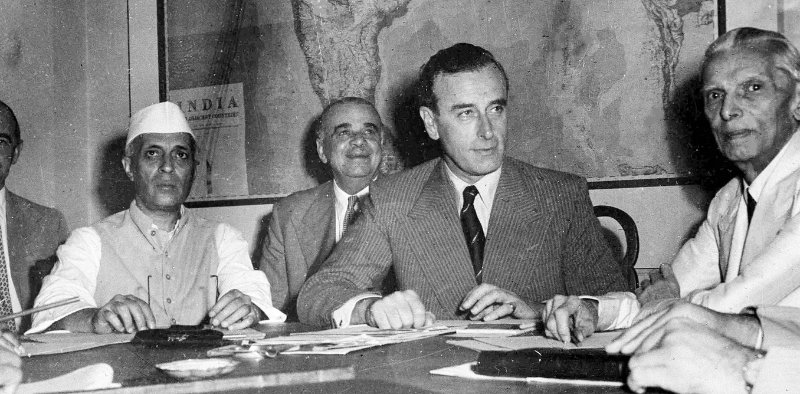 "There are four kinds of officers: hard-working and intelligent, lazy and intelligent, lazy and stupid and hard-working and stupid. The first are fit for top staff appointments, the second are fit for the highest commands, the third can be tolerated, but the fourth type could prove dangerous and should be instantly removed."
This framed quote graced Lord Louis Mountbatten's desk when he was Viceroy of India. According to Andrew Lownie, author of 'The Mountbattens: Their Lives and Loves (August 2019), "he never said which he considered himself."
The supremely well-connected British Royal Navy Officer Lord Louis Francis Albert Victor Nicholas Mountbatten was the 1st Earl of Burma, Admiral of the fleet, the maternal uncle of Prince Philip, second cousin once removed of Queen Elizabeth, Supreme Allied Commander, South East Asia Command in World War II, the last Viceroy of India and the first governor-general of a newly independent India.
Back to the question of his calibre as an officer; as Commander of the British Royal Navy K-Class Destroyer HMAS Kelly, his outright stupidity (Lownie's term) contributed in no small way to its May 1941 demise. His level of culpability with respect to the ill-fated Dieppe raid is controversial. By contrast, as Supreme Allied Commander, South East Asia Command in 1943, his immediate measures to improve public health in the British army in India resulted in a sharp decrease in malaria casualties.
Perhaps it was just that he was, like humans everywhere, a messy tangle of personal and professional contradictions. A human characterised by occasional outbreaks of competence, and outbreaks of other, more dubious qualities and judgement calls. His blatant support for the Dismissal has been documented by Professor Jenny Hocking. Then there's the probable threat to national security posed by his and his spouse's personal life. And faint whispers about other issues.
Inestimable numbers were displaced and died in the aftermath of the Partition of India with which name 'Lord Mountbatten' will forever be synonymous with as last Viceroy of India. The scale of this humanitarian disaster was catastrophic even by murderous 20th century standards. (Lord Mountbatten, born in 1900 and assassinated by the IRA in 1979, knew a thing or two about those). Where, and on whom, should the blame be laid? On him? How much?
'The debate continues' says Lownie in the section of the book devoted wholly to this issue. Andrew Roberts in Eminent Churchillians argued for his impeachment over the matter. Lord Mountbatten's own view as confided to BBC journalist John Osman was that he '****ed it up'.
But give him his due, he was great at naval communications. And he could charm people on every level of the social strata and get them to do what he wanted, even if this useful trait was adulterated with more mundane bureaucratic qualities: micromanagement, impetuosity, and self-promotion. (He was mates with Noel Coward, who deftly rebadged the dubious circumstances of the sinking of the HMAS Kelly into the academic award winning propaganda film In which We Serve.)
Lady Mountbatten, the wealthiest heiress in Britain when she married Lord Mountbatten in July 1922, could claim a few contradictions of her own.  Punctuated at short intervals by a never ending series of affairs, her life reads like a manual of significant addiction issues. Her affair with Jawaharlal Nehru, the first Prime Minister of India, probably compromised the British administration's capacity to oversee the fraught Partition situation.
Goodness knows where she found the time and energy for another obsession. 'Restless and bored, Edwina now decided to go travelling' are the casual opening words of Chapter 9, which proceeds to then document her 1932 adventures wandering through 'Jerusalem, Damascus, Akaba, Baghdad, and Tehran, travelling only with basic camping equipment and a change of clothes' and how 'at the buried city of Persepolis she spent a week with the archaeologist Ernst Herzfeld'.
These passages in the book are evocative.  Oh, to be able to vanish, as she did, into the South Pacific with a long term lover such as Harold (Bunny) Philips, and live off 'sea snails, lobster, fish and sharks that they could spear or shoot'. Mind you, wealthy 1930s heiresses had the means to vanish at a whim into exotic locations. Elsewhere the plebs were recovering from a vicious world war, shivering in the cold, frequenting soup kitchens, and gearing up for another global conflict which would prove unprecedented in its savagery, if such a thing were imaginable at the time.
World War II, it seems, was the making of her. Her 1939 appointment supporting the war effort as Lady County President of the Nursing Division of London was her first in a lifelong career in humanitarian work. Its culmination was, in Lownie's view, one of her finest hours; the coordination of the multitude of aid and relief services in response to the Partition humanitarian disaster.
Despite this, she and her husband still exemplified the British Establishment at its most privileged and eccentric. But even if that makes you nauseous, this book is still compelling reading. There's the fact, for example, that Lord Mountbatten and Tsar Nicholas II's children were childhood playmates. Fast forward to 1967, and you are reading about his involvement in a proposed military coup to replace the unpopular Harold Wilson government. ('Wilson was alleged to be a Soviet Agent?'. I shrieked, turning the pages excitedly).
Further allegations raised by Lownie, although not in themselves entirely new, are more disturbing. In a previous article for Pearls and Irritations, I pointed out how the recurring themes of the recent Royal Commission Inquiry into Institutional Response to Child S*xual Abuse  compare and contrast with those – half a world away – of the Dame Janet Smith review into the culture and practices of the BBC when Jimmy Saville worked there.
Depressingly familiar institutional themes haunt the circumstances of the notorious Kincora Boys' Home in Northern Ireland. In parallel with the cases of Royal Commission Inquiry, it was investigated by the Northern Ireland Historical Institutional Abuse Inquiry at around the same time.
Lownie's book includes allegations that, amongst other things, 'leading British Establishment figures were in a vice ring that abused boys' from Kincora and that 'Kincora and Potora Boys' Schools were used as homosexual brothels by many prominent figures, including Lord Mountbatte.' Then there's the 1944 FBI Report which quotes American writer and society figure, Elizabeth de la Poer Beresford (Baroness Decies) saying that Lord Mountbatten was known to have 'a perversion for young boys'. (The FBI also opened a file on Lady Mountbatten in 1955.)
Wealth and privilege ooze and trickle out of every paragraph of this exhaustively documented story of two key figures of the 20th century, and all its research and footnotes and interviews and quotes from famous people and laudable attributions of other people's views. Yet again we are reminded, as if we need to be, of the importance of holding power to account.
But back to the question: what kind of officer was Lord Mountbatten, in so many ways the one-man embodiment of that eventful, conflict-ridden, momentous and murderous epoch? Option number four, perhaps.
Andrew Lownie is fighting to gain access to diaries written by Lord Mountbatten between 1918 and 1979 that are held by the Southampton University. Both the university and the Cabinet Office are appealing a decision by the Information Commissioner's Office (ICO) to release the papers. The appeal will be heard in November unless the appeal is discontinued following a following recent press campaign.