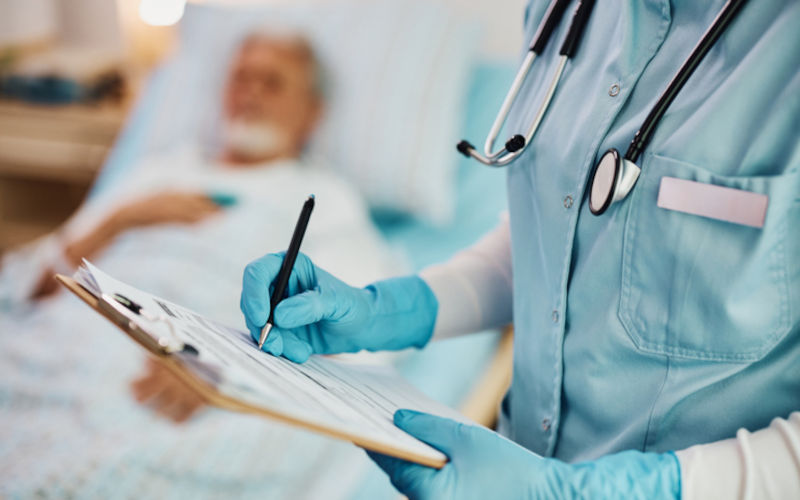 The vehemence with which the medical profession opposes any moves on behalf of nurses and other health professionals to move legitimately into Primary Health Care in their own right is telling. A system in which some professional groups spend an inordinate amount of time propping up the work of another is not to be abandoned lightly.
The Strengthening Medicare Taskforce Report (SMTR), published on the 3rd February 2023 Strengthening Medicare Taskforce , sets out a vision to address the inequities in the current Australian Primary Health Care (PHC) system. It has a stronger focus on the multidisciplinary PHC workforce, although still strongly focussed on General Practice (GP), who make up a vital but minority 17% of the PHC workforce. General Practice Workforce providing Primary Care services in Australia
Contrary to the recurrent media prior to its release, that seemed to focus entirely on remuneration for GPs, the report does focus more on patient-centred care delivered by all the primary health care providers, including the other 83% who are made up of nurses, midwives, nurse practitioners, Aboriginal and Torres Strait Islander health practitioners and allied health practitioners.
The SMTR addresses four key issues: equitable, affordable, person-centred primary care services; coordinated multidisciplinary teams of health care professionals that work to their full scope of practice; better use of data and digital technology; and organisational and cultural change to support innovation with empowered consumers having a voice in service design to ensure they meet the needs of all people, particularly disadvantaged groups.
There have been some heartening responses to the Report, with rural health experts recognising the potential of nurse practitioners to provide excellent primary health care. With the training to diagnose, test, prescribe and discharge, nurse practitioners could help rescue rural health and economists recognising the fact that simply giving more money to GPs isn't going to address the problem. If GPs want more money, they'll have to be less allergic to change
What has been disappointing is the failure of both the Australian Medical Association (AMA) and the Royal Australian College of General Practitioners to move, both before and after the release, into an intelligent and inclusive conversation about cultural change in PHC to enable equity of access.
Their dialogue seems to be based on the myth that Australian general practice is delivering equal access to care that is free at the point of delivery to everyone, which is blatantly not true and unlikely to occur no matter how much money we throw at the medical profession. We know that one in five Australians (5.4 million in total) do not have a regular GP. The Strengthening Medicare Taskforce: Commonwealth must resist lobbyists and embed team-based care
We know that experienced nurses, nurse practitioners, midwives, allied health practitioners and Aboriginal and Torres Strait Islander health practitioners are delivering excellent integrated care, often to disadvantaged groups, that augments. What is the impact of professional nursing on patients' outcomes globally? An overview of research evidence,
Outcomes of primary care delivery by nurse practitioners: Utilisation, cost, and quality of care Rather than fragments AMA Nurse Practitioners 2022 | Australian Medical Association the patient's health care management.
Furthermore, the suggestion that the full use of all professionals in the multidisciplinary team is about substitution of GP care GP role substitutions aren't the answer in the future of primary care suggests that GPs are everywhere, doing everything, in PHC, which is demonstrably not the case. The strengthening medicare taskforce: All healthcare workers are on the front line. Let's get them on the front foot. But the resistance of the medical profession to the concept of multidisciplinary PHC (unless the remuneration and control rests with a GP) is both Luddite and discourteous to other equally well educated, equally well-regulated health professionals.
Ross Gittins, writing in the SMH, makes the point that other countries with good healthcare get by with fewer GPs "by making sure their GPs can't insist on doing things that could be done by other health workers – nurses, nurse practitioners … pharmacists and physios". Medicare reform: GPs must face uncomfortable truths to be paid more (smh.com.au)
The vehemence with which the medical profession opposes any moves on behalf of nurses and other health professionals to move legitimately into PHC in their own right (as opposed to 'for and on behalf of a medical practitioner') seems indicative of the loss which medicine believes it would suffer, were there to be an alteration to the status quo. A system in which one or more professional groups spend an inordinate amount of its time propping up the work of another is not to be abandoned lightly.
In addition, the existing system brings considerable financial rewards to the medical profession, due to significant controls and/or monopolies on certain practices, such as prescribing, treatments and referrals. Thus, whilst medicine has sanctioned the transference of tasks (to nurses for example) that were not of themselves revenue raising, such as dialysis and venepuncture, with relative equanimity, it has actively resisted the transference of others that were income related, as evidenced by the ongoing marginalising of NPs despite the clear benefits to Australians and the most marginalised in Australia's health system AMA Nurse Practitioners 2022 | Australian Medical Association.
The received wisdom has been that doctors are in charge of the health care system and the patients. All other staff are subordinate to them and controlled by them. The possibility of challenge by another health care professional, unless similarly qualified, would be unthinkable because (it is argued) they would not be sufficiently meritorious to make the challenge. Yet nowadays many nurses and other health care professionals are both highly skilled and qualified, and many are more highly skilled and qualified than the junior doctors who practise in our health services. They are capable of equal participation in health care decision-making and are equally as capable of recognising when a patient is unwell or their treatment is not working.
Yet the criterion for equal participation in clinical decision-making debates has been nothing less than a medical degree. This has been the catchcry of the doctors opposed to the introduction of nurse practitioners in Australia. David Hall, many years ago, described similar phenomena for other marginalised groups as 'the myth of meritocracy' Accessing Library eresources. Murray, on the subject of merit, has this to say:
Merit is defined by [people in power] to reward what [people in power] become. Merit, as we know it, explicitly values particular experiences and abilities – the ones developed by [people in power] – and therefore implicitly devalues others …[M]eritocracy calls those who conform to these standards 'equal'. Those who are different, it calls 'unqualified' (Murray YM. Merit teaching. Hastings Constitutional Law Quarterly 1996; 23: 1073. P.1078).
As the largest workforce in PHC, nurses (and other health professionals working in PHC) must be recognised as 'equal' and 'qualified' to participate in the reforms to PHC. Their duty to the patient is just as real and tangible as a doctors'. This is not a claim for nurses or any other health professional to practise medicine, but rather a claim for them to practise decision-making to the full scope of their practice. It is to be recognised for what they do. The practice of decision-making and the exercise of power have become confused with the practice of medicine, because these activities have been the sole prerogative of doctors. If we are to move forward with PHC reform, we must move to a more egalitarian health system for all concerned – so that all PHC practitioners can ensure equal access for all PHC consumers.