Much has been made of the failings of the NDIS, but as a reluctant and apprehensive consumer, I have been more than pleasantly surprised.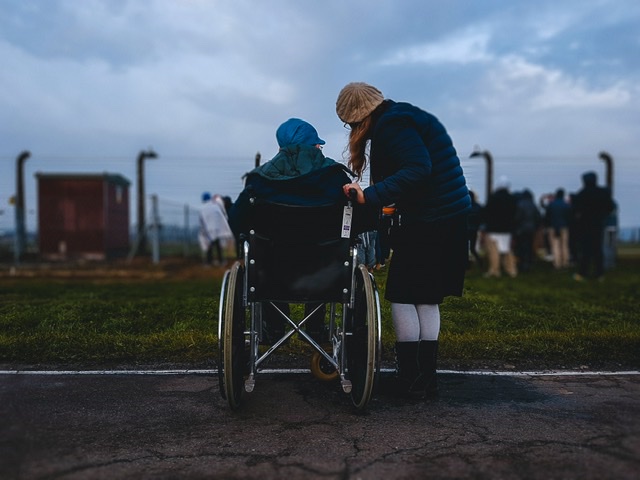 Margaret Davy's recent piece in Pearls and Irritations "Are market forces failing us? The case of the National Disability Insurance Scheme" moved me to reflect on my experience with the NDIS, which has, perhaps atypically, been almost entirely positive.
Approximately 12 months ago it became clear that my wife was experiencing difficulties with a range of tasks requiring cognitive skills and she was subsequently diagnosed with early onset Alzheimer's disease. This in itself was a devastating blow, but the need to access services to support us quickly became evident, and it was with some apprehension that I commenced the process of seeking access to the NDIS.
As a former health bureaucrat and later, an Official Community Visitor in NSW, I was well aware of the NDIS and the problems experienced by many participants when the scheme had been trialled in our area. I was concerned that the process of accessing the scheme would be difficult, overly bureaucratic and lengthy, and that it would be months before any services would be forthcoming.
I needn't have worried. Guided by a mental health team at the local health district and staff of Dementia Australia, and with the support of my wife's treating clinicians, access to the NDIS proved timely and relatively seamless.
Within a fortnight of applying we were accepted as participants and our planning meeting was held a week or so later. Shortly after that, a plan was developed and signed off. The plan provided adequate funding for respite care, social support, allied health services and other therapy. We are now unfortunately at a stage where further support is required and a review will be held in the next few weeks.
One of the fundamental concepts underpinning the NDIS is that participants in the scheme are allocated resources to purchase services from providers that they select. This is a reincarnation of the old "purchaser/provider" concept championed by NSW Health (and other state health departments) in the 2000s.
Under this model, Area Health Services were to be allocated funding based on the size of the population they served, weighted for demographic factors such as ethnicity, age and socio-economic structures. Area Health Services would then purchase services, either internally (from their own health units) or externally from other Area Health Services in situations where the required patient services were unavailable locally.
Of course, this model required the significant reallocation of resources between Area Health Services and substantial investment in sophisticated information systems to track "cross-border flows" and the cash which went with them. Unsurprisingly both proved difficult and ultimately unattainable although some services were developed away from the metropolitan centres as a result.
But can this purchaser/provider model, which is difficult to implement at the macro level, be successful at the micro, individual participant level?
In my experience, being fundholders has enabled us not only to influence the types of services that we purchase, but also choose the providers themselves. This enables us to achieve levels of flexibility which we increasingly require as our needs change. Our providers, all of whom are in the private sector, are responsive and flexible in the main and when we have needed to change a provider or the services that individual providers provide, we have been able to do this with a minimum of fuss.
And so to return to Laura Davy's article which asks "Are market forces failing us?"
I should state now that I am a strong believer in the responsibility of the state to fund and deliver a whole range of social and health services to its citizens. I do not buy the argument that the private sector is predominantly more efficient than the public (both are run by humans after all), and neither do I think that it is necessarily appropriate to make a profit out of providing services to those in our community who are extremely vulnerable.
Private providers do however ensure that purchasers have a choice, and can offer significant flexibility to purchasers at the micro level. In terms of the NDIS, it needs to be pointed out that prices are set by the regulator (the National Disability Insurance Agency), and therefore the only "market forces" at play are quality and accessibility.
However, in a range of markets, if market forces were to be as strong as is often argued, many providers would no longer be in the market. Also, there comes a point where the market itself becomes so strong that it can dictate public policy and demand governmental financial support (the childcare market is a case in point particularly in the current Covid 19 situation) So much for the free market finding its own level without Government interference!
So what we are looking at is a mixed and regulated market, where in reality, pure market forces do not operate anyway. But, in the case of the NDIS, it is one that has, to be honest, provided this consumer and his partner with much-needed support in very difficult circumstances.