The United Kingdom has been taken over by Puritans. A Uruguayan footballer was forced to apologise for writing a tweet to a friend who had congratulated him on his goal scoring, "Gracias, Negrito." Negrito is a term of affection in South America.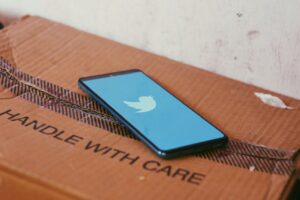 A year ago, I moved from London to Barcelona. Apart from giving up Twitter and the other antisocial networks, it is the best decision I have made in a long time.
You know: the weather, the sea, the food, the people. Another less obvious reason is being able to flee from the new puritanism that today suffocates Anglo-Saxon societies.
Edinson Cavani, who has just moved from France to England, will know what I am talking about. Cavani is a Uruguayan footballer who left Paris Saint Germain for Manchester United a couple of months ago. Last weekend he scored two goals for his new team and received loads of congratulations on Instagram. He responded to one of the messages, from a friend: "Gracias, Negrito", plus an emoji with the image of a handshake.
They murdered him. "Racist!" Shouted the newspapers, the players and former players, turned television commentators. Sports journalists competed to see who was most scandalized to deliver sermons and to pressure the English federation (the Football Association) to suspend him for three games. The striker, Troy Deeney, the self-proclaimed Martin Luther King of Watford FC, declared that no, a three-game penalty would not be enough to compensate for "the pain" Cavani had caused.
Well, ladies and gentlemen, those of you who speak Spanish know perfectly well that Cavani's friend was not upset in the slightest. You know that by adopting the diminutive "-ito" he was adding a touch of affection to the message, which his friend would have been more than happy to receive.
The notion that Cavani wrote this with offensive or racist intent would not have crossed either of their minds. But "offensive and racist" was the verdict of England's moral guardians, convinced of their cultural superiority over the barbarians of the South. Let's see what happens if they find out that Mercedes Sosa sang a song called "Duerme (sleep) Negrito." They will accuse "La Negra", as she was affectionately known, of racism and will censor her song on the radio for fear of offending the fine sensibilities of the great English people.
The laugh is that, in trying to draw attention to their good natures, they reveal their arrogance, their own prejudices and their ignorance of the customs of those who had the misfortune to be born on the other side of the English Channel. Just this week, the British education minister, Gavin Williamson, declared, without irony, "We are a much better country than everyone else, right?" He said this because the United Kingdom was the first country in the West to approve the use of the Pfizer vaccine against Covid, but he seems to have thought that he was talking about a universal truth.
Williamson's silliness comes from the Right, from the more extreme Brexit wing of the Conservative party. But to be fair to him, he represents the thinking of the great masses. Williamson is not from the sect that called for Cavani's lynching.
The new Puritans come from the Left. Its inquisitors, who increasingly reduce the space of political correctness and punish those who deviate from their orthodoxies, consider themselves exemplary progressives. Not a day goes by in England without a fatwa being decreed against a university professor, a student, a journalist, a writer, or some 16th century figure whose ideas do not correspond to those in vogue in the second decade of the 21st.
A few weeks ago, the British Library placed one of the great poets of the last century, Ted Hughes, on a blacklist of characters who had supposedly benefited from slavery. Hughes's sin: having an ancestor born in 1592 with ties to the colonization of North America. The purpose of the library, whose boss recently declared that "racism is the creation of white people," was to impose de facto censorship on his writing. If Hughes were still alive, the Twitter troopers would have been mobilized to silence him or have him kicked out of his job.
Suzanne Moore, a veteran journalist for The Guardian, is still alive. A few weeks ago, Moore wrote that gender was a biological classification, "not a feeling."
It caused an uproar.
A letter signed by 338 employees of The Guardian, England's most progressive newspaper, declared that because of Moore's column, the newspaper's offices no longer constituted "a safe space" for transgender people.
Moore expected the newspaper editor to defend her, but there was not a peep out of her, and Moore resigned.
She then wrote an essay in which she accused The Guardian of "cowardice" and pointed out the irony that it stands as a bastion of tolerance and freedom of expression when what reigns within is a culture of fear. "A lot of people" wanted to come out and defend her, Moore said, but kept quiet for fear of losing their jobs.
If Moore had wanted not to lose hers, she had a solution. Like the dissenters in Stalin's courts, she could have admitted her mistake and asked for forgiveness.
Submitting yourself to public humiliation and betraying your beliefs is the way out they offer to keep food on the table, or, in the case of Edinson Cavani, to keep his Ferrari.
The Uruguayan must have been very perplexed when he saw the reaction to the message he sent to his friend. He must have wondered, how is it possible that calling a person "black" is considered an insult in this country? But Cavani swallowed his pride and released a statement in which he said that it was never his intention to offend anyone and expressed "the sincerest apologies."
Let's see now whether the Football Association resists the pressure of the ayatollahs and risks not imposing a sanction. At the very least Cavani has managed to prevent United from firing him. And if he finds out about Moore, Hughes and others, he will have the comfort of knowing that in Puritan England there are equal opportunities for foreigners and natives. They accused him of being a racist and not just for speaking South American Spanish.
John Carlin writes regular columns for La Vanguardia (Spain) and Clarín, (Argentina). This column appeared in Clarín on 5 December 2020 and is translated by Kieran Tapsell. https://www.clarin.com/opinion/nuevos-puritanos-ingleses_0_WKBVA6XIw.html