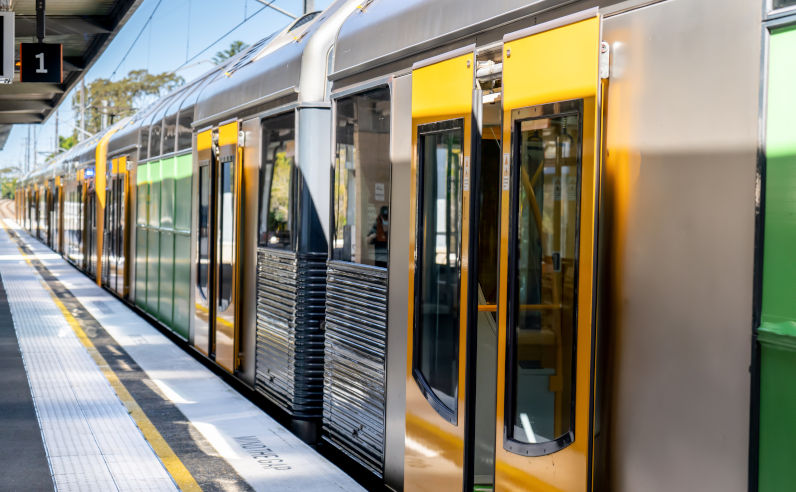 The new NSW Government is riding its luck with quiet little piecemeal reviews of Sydney transport crises. 
Transport challenge
A recent post pointed to formidable transport challenges facing Labor if it took office after the NSW election.  It said the best, perhaps only, chance was a tough public inquiry into transport, as recommended by John Menadue.
It now thinks it has a better idea.  Limited, piecemeal – above all, quiet – reviews of subsidiary transport issues.
This article is the first of two on some of those reviews.  It deals with the reliability and resilience of Sydney Trains infrastructure.  The second article will deal with the review of Sydney Metro.
A weak start
Shortly after being sworn in as Minister Ms Haylen received an 'urgent briefing' about Sydney Trains.  While the contents of this briefing are unknown, on Friday 31 March she commissioned former NSW safety and reliability regulator, Ms Walsh, to conduct an 'independent review' of Sydney Trains.
The Minister did not apparently grasp the extent, depth and sources of problems besetting Sydney Trains when commissioning this review.
Weaker follow up
Later developments should be memorialised in an episode of 'Yes Minister' or 'Utopia'.
After six days of silence, on the Thursday before Easter – after supper – Transport for NSW issued a (glossy brochure) media release and document: '...Sydney Trains review'.  It reads like a work program thrashed out at an inception meeting between consultants and their public service masters who detest proper reviews.
The scope of this review is very limited and focuses on Sydney Trains infrastructure.
Incongruity between that focus and the fact Sydney Trains doesn't own any infrastructure might be down to sloppy drafting.  Or trying to deflect attention from one of many icebergs threatening the organisation and those relying on it.
To explain, the review is to assume 'the current legislative framework'.  Odd, since Labor's election promises included changes to that framework – including abolition of present infrastructure owner, the Treasury's Transport Asset Holding Entity – TAHE.
The key issue facing the Minister and Treasurer is: where to put the assets after TAHE? Yet despite location of those assets determining their reliability and resilience that seems outside the review's scope.
How can that be?
Some background sheds light.  The 'who owns the assets' question has been contested – by Treasury – for almost thirty years.  With a particularly nasty public spat in the last few.
In 1995, Treasury convinced a new Labor Government to remove the assets from Sydney Trains' predecessor.  Several accidents and more fatalities later, the 2000 Glenbrook accident Commission specifically recommended reversal, which was done in stages, completed in 2009(!).
In 2013, it all started again with another new Government.  Transport for NSW took the assets for itself.  By 2017, Treasury had 'outplayed' Transport and re-ran the 1995 idea – giving rise to the TAHE spat. The official advice to Cabinet, Parliament and, years later, a Parliamentary Committee falsely said this play was consistent with recommendations of the Glenbrook commission.  Subsequent vehement defence of that advice does not mitigate its appalling incompetence.
If ever there was a question for an independent review it is: how could such an obvious and consequential blunder have been overlooked for so long?  Followed by: what other gross mistakes are being relied on?
Nobbling?
With that background, the content and circumstances of the media release give clues as to how this, and other real policy questions about Sydney Trains, are intended to be kept outside this review.
One clue lies in the listing of twelve (!) stakeholders, bureaucracies all.  Most cling to the status quo.  Some have no legitimate interest in the review topic.  Two – accident investigators – should not have any involvement.
Supposedly all are to help, by providing inputs and views.  The opposite to the normal stakeholder-review relationship.  Will some offer the type of 'help' – aka severe hindrance – endured by say Mr Brendan Lyon, the Auditor General, several Parliamentary Committees and the Fair Work Commission?
Significantly, the public doesn't rate a mention.  Implicitly excluded by statements of the review being put to Cabinet – code for confidential and 'nothing for the public'.
The six-day gap between announcement and content speaks to 'negotiations', and 'herding-cats', to find ways of not upsetting the few really important Departmental stakeholders.
The clues point to Departments busily trying to nobble the review.  So busy, someone forgot to stop Ms Walsh adding to her panel two real experts, highly respected by railway staff and likely to identify more of Sydney Trains' problems.
The real question
It is almost certain the review will need to go beyond the Departments' little script.  And into issues like whether Sydney Metro projects, say its cannibalisation of the Bankstown line – the antithesis of interoperability – undermine its reliability and resilience.  And like whether Ministers and officials exert untoward pressure on its key safety mechanism – risk assessments.  Both issues clearly visible in the network shutdowns last year.
Since the Government wants a review of Sydney Trains, it is time to be frank.  Is there an agenda to rub it out?
Unless this question is truthfully – publicly – answered all the reviews in the world will not stop the problems.
Because, given the events of at least the last decade it looks like there was such an agenda.  Disregarding the risks, including to the public, of such an aim.  And given what is in the public domain, that hasn't changed.
The short-term risk to the Government in attempts to have a 'quiet little' review – to be able to tell the public something is underway – is events may overtake them.  At that time, whoever was trying to keep things under wraps might be asked for an explanation in a less than friendly inquiry.
The next part of this article will look at the Sydney Metro review.