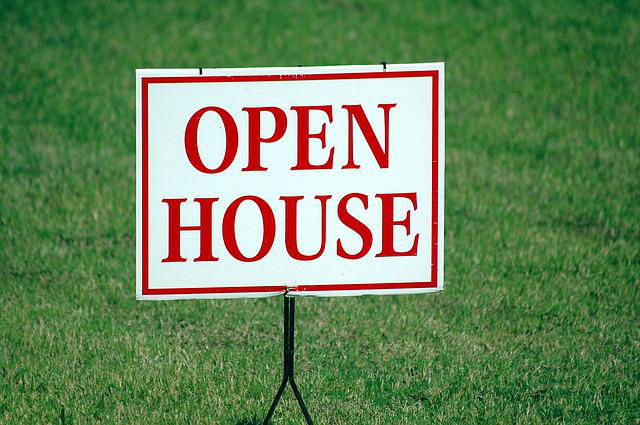 A critical challenge facing the new Labor Government is its response to the upsurge in inflation and the threat to living standards. In Part 1 today this article discusses the dimensions of this challenge. Parts 2 and 3, tomorrow and the next day, will consider possible government responses.
It is customary for a new government to declare that they have inherited a difficult economic situation. But the Treasurer, Jim Chalmers, is surely right when he said that right now the Australian economy is experiencing a 'perfect storm'.
The Hawke Government was the last time a new government faced an exceptionally difficult economic situation as they entered office. Then the problem was stagflation with both double-digit unemployment and double-digit inflation.
This time, inflation is much lower than in the early 1980s, and unemployment is the lowest it has been since the 1970s. But what is different this time is the threat to living standards. In particular, wage increases have not been keeping up with prices. Real wages have been falling while the profit share has risen above normal levels.
This is very different from the situation confronting the new Hawke Government. Back then real wages and living standards had been increasing very strongly and it was the profit share that was depressed.
In response, the Hawke Government's Prices and Incomes Accord aimed to protect real wages while reducing nominal wage growth and thus price inflation. Initially the Accord also allowed the employers to retain the benefits of productivity growth so as to restore their profitability and thus help grow employment.
In addition, unlike the Albanese Government today, the Hawke Government back then had sufficient fiscal room to be able to finance first the introduction of Medicare to improve the social wage and subsequently there were wage-tax trade-offs, both of which reduced inflation.
In contrast, this time Labor's election campaign focussed heavily on low wage growth and the threat to living standards and what they would do about it. But in the three weeks since the election the outlook for living standards has deteriorated markedly further, mainly because of higher energy prices and increased mortgage repayments. While the fiscal capacity to help resolve these problems is very limited.
The key questions policy makers now need to address are:
• What is driving the higher-than-expected surge in inflation and consequently interest rates, and how long will this upsurge last,
• What scope is there for government to ameliorate the situation.
The surge in inflation
Despite real wages falling by around 3½ per cent during the Covid pandemic, living standards, as measured by real household disposable income per capita, increased substantially by 6½ per cent between December 2019 and December 2021. This improvement was almost entirely due to the Morrison Government seeking to protect peoples' living standards during the pandemic by increasing social assistance – by as much as 15.3 per cent in 2019-20 and another 11.9 per cent in 2020-21.
But that social assistance was deliberately short-term and has now largely been withdrawn. The key determinant of future living standards will be what happens to wages relative to the rate of inflation, and in the last few months there has been an upsurge in inflation.
The Treasury Secretary, Steven Kennedy, has identified three compounding shocks as the source of this recent surge in inflation:
• The Covid-19 pandemic has generated a surge in the global demand for goods which has strained supply chains,
• The Russian invasion of Ukraine causing a sharp increase in oil, energy and food prices
• The emerging Covid-19 in China, and its lock-down response that is disrupting that economy and is beginning to exacerbate supply shortages.
So far these shocks have had less impact on prices in Australia than in many other countries and our inflation rate is consequently less. But there is now significant pressure on petrol and wholesale electricity prices in the eastern states, leading the Reserve Bank to increase its inflation forecast from 6 to 7 per cent by the end of this year.
In addition, the rate of inflation for non-discretionary purchases was 6.6 per cent over the year ending in the March quarter compared to only 2.7 per cent for discretionary purchases. This effectively means that inflation has been much higher for low-income households who spend more on non-discretionary purchases.
Nevertheless, the main risk to living standards is the increase in interest rates and how they impact household's mortgage repayments. For example, someone with an average NSW mortgage of $800,000 on a 25-year loan is already facing an increase of about $320 a month in their mortgage payments due to the 0.75 percentage point increase in the Reserve Bank's cash rate since the beginning of May.
Clearly an extra $320 a month in mortgage payments will have much more impact on household budgets than the increased cost of fuel and energy. In addition, it is likely that interest rates will increase further.
In the longer term, the Reserve Bank's cash rate will eventually need to rise to 2.5 per cent or a little more, assuming the Bank achieves its inflation target of between 2 and 3 per cent. That cash rate is a lot more than the present 0.85 per cent, and the market is predicting that most of this increase will occur before the end of this calendar year, leading to an increase in monthly mortgage repayments of as much as $1000.
On the other hand, the good news is that many mortgages are ahead in their in paying down their mortgage, so they can postpone any increase in their repayment rate. Indeed, recent analysis by the Reserve Bank found that just over 40 per cent of borrowers who are homeowners with variable-rate loans have been making repayments that would be large enough to cover the increase in their repayments if mortgage rates increased by as much as 2 percentage points.
But of course, over time these borrowers, as well as borrowers with fixed-rate loans, will feel the pinch from higher mortgage repayments. While at the other end of the spectrum right now the share of borrowers facing a debt servicing ratio greater than 30 per cent (a high repayment burden) has just increased from around 10 per cent to around 14 per cent, with more borrowers likely to fall into that debt-trap as interest rates continue to rise.
Some of these borrowers may then be forced to sell, with Reserve Bank modelling finding that dwelling prices are likely to fall by around 15 per cent if as is likely mortgage rates increase by two percentage points.
Not all borrowers will, however, suffer equally. The pain will be concentrated among first-home buyers who are mostly young couples. Older people who own their home outright will still be substantially richer than they were a few years ago.
The other group who are suffering are renters, with Australian rent values increasing by 8.7 per cent in the year to March. In addition, the number of renters has increased substantially now that it is more difficult to afford home ownership.
Low-income renters are being especially hard hit, with more than half spending more than 30 per cent of their incomes on rent.
Conclusion
Although the recent surge in petrol and electricity prices has received most attention, the impact on living standards from the increase in interest rates is much more significant for many people. But this impact varies significantly between different households, and especially between the young and the old.
Parts 2 and 3 of this article, tomorrow and the following day, will discuss possible policy responses by the new Labor Government.