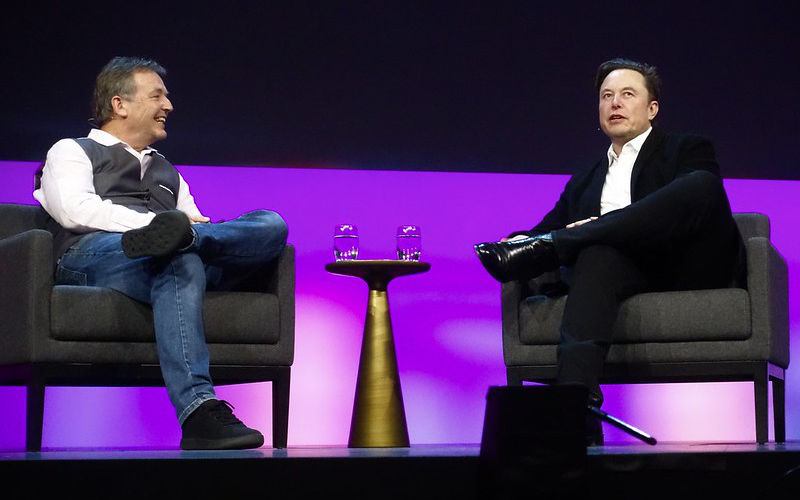 Elon Musk's rocket is about to dock with Twitter. Musk's deal to take over Twitter, and take it private, is not only at $US 44 billion the biggest business coup of its type of the century so far, but inevitably, given the nexus of Big Tech with Washington, and the role social media plays in our lives and throughout society, it is a political blockbuster as well.
When Twitter, followed by Facebook (now Meta) banned Donald Trump from the platform in the wake of the insurrection at the Capitol to overturn the 2020 presidential election, that action crystallised years of growing discontent, especially among conservatives, over Big Tech's "cancel culture" of the right.
When Musk's offer for Twitter gained critical mass last week, the Republican leadership of the House Judiciary Committee, which has jurisdiction over the industry, wrote to Twitter's board of directors.
"Free speech online is under attack by Big Tech. In particular, Twitter has increasingly engaged in 'heavy-handed censorship . . . to silence prominent voices . . . and stifle views that disagree with the prevailing progressive consensus.' Big Tech's eroding commitment to free speech prevents informed public discourse and undermines First Amendment principles. These harms follow from how Twitter and other social media companies increasingly function as the 'de facto public town square' for the American people."
The lawmakers expressed their support for legislation to ensure that free speech is protected on social media platforms and demanded that Twitter preserve all documents associated with the deal.
The real message to Twitter's board: we want Musk to take you over, end your censorship over the platform, and don't mess with it.
Twitter got the message.
Many on the other side of politics have long had grave concerns about Big Tech's size, anti-competitive practices, and lack of adequate safeguards of user privacy and data. Legislation initiated by Democrats, joined by some Republicans, addressing these issues is pending in the House and Senate, and may be voted on later this year. President Biden supports new laws to curb Big Tech's business practices.
As Musk was moving on Twitter, former President Barack Obama went to Silicon Valley to decry the threat to democracy posed by the toxic disinformation that pollutes social media platforms. "Democracy will wither. Today's social media has a grimness to it. We're so fatalistic about the steady stream of bile and vitriol that's on there. But it doesn't have to be that way. In fact, if we're going to succeed, it can't be that way."
Also last week, European Union lawmakers reached agreement in principle on sweeping legislation that would require Big Tech platforms to better police content on their sites, stop ads that target and wedge users by their religion, ethnicity and sexual orientation, and open their algorithms to outside scrutiny.
Whatever Musk does will happen far quicker than any fix Obama has proposed or that Congress or the EU may enact to impose new competition rules. While his ultimate decisions on how to manage Twitter will not be clear for some time, there is little doubt that Musk tilts to much less control over Twitter content.
As Musk tweeted after his deal was announced, "Free speech is the bedrock of a functioning democracy and Twitter is the digital Town Square where matters vital to the future of humanity are debated."
This will mean, going into the 2024 presidential campaign, that there will be less oversight by the company on what is said on the platform.
But it will also mean that a Twitter with less inclination to exercise responsibility will become less an open pipeline and more an open sewer. As Obama warned: "If we do nothing, I am convinced that the trends we are seeing will get worse. Without some standards, the implications of this technology for our elections, for our legal system, for our democracy, for rules of evidence, for our entire social order, are frightening and profound."
Musk is closer to succeeding with his business takeover than Obama is with his call for reforms to protect how democracy functions.
And the man who lit the fuse on how Twitter is used – Trump – has said he won't go back on Twitter and will stick with his proposed new media company. Who knows, Musk may buy that too.