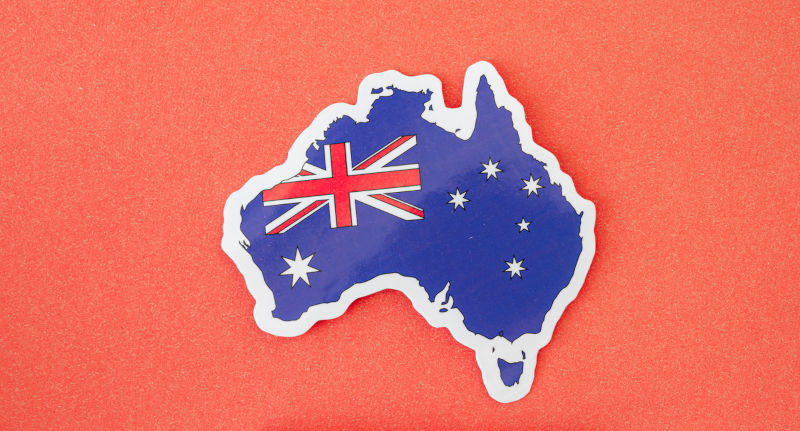 Vision, passion, and commitment of the forerunners in the Australian Studies community in China and Australia have paved the way for the emergence of such an exceptional intellectual community over four decades. It is a visionary and responsible question to ask: where should the community head in the next four decades?
China's area studies is growing in status. What are the influences on and implications for Australian studies in China? In September 2022, the Chinese government, via the Academic Degrees Committee of the State Council and the Ministry of Education, released the Catalogue of Disciplines and Specialties for Graduate Education. This policy is taking effect in 2023.
This document presents the latest disciplinary classification system for China's graduate education. It classifies area and country studies ('area studies' hereafter) as a tier-one discipline under the category of 'interdisciplinary'. In total, there are 14 such broad categories covering all disciplines of various tiers. For the first time, area studies is elevated as a tier-one discipline, achieving an independent status and identity in the Chinese academia. This is a milestone in the development of area studies, to which Australian studies is integral.
Unsurprisingly, it has created numerous debates, aspirations, imaginings, and uncertainties among the communities of area studies—including that of Australian studies—in China. They are ongoing.
For those who are involved in area studies in China, the achievement of the status as a tier-one discipline is not a surprise. Since 1949, there have been several waves of area studies in China, which are all policy-driven and top-down. The latest wave reflects China's increasing demand for sound knowledge about countries and regions across the world.
China has a considerable Australian studies community that has been evolving for 40 years. In the mainland, there are 37 Australian studies centres and a well-connected community of around 250 members. Not every centre is active, and some centres have just one member; not every member's primary teaching or research interest is Australian studies. Still, the emergence of such a community outside Australia is impressive.
The growth of Australian studies in China has been both purposeful and accidental. It has resulted from great efforts from both sides—at the right timing, in the right environment, and through right approaches—to enhance understanding and exchange between the two peoples and cultures. This important element of Australia-China engagement is documented in a forthcoming book—How Australia Is Studied in China (Routledge, 2024). This volume collects contributions from a group of scholars from both Australia and China. They are all members of this community and some of them have played strategic roles in enabling the community's genesis and maturation.
Anecdotally, Chinese scholars express their pride in a so-called "Australian studies model" that marks the uniqueness of this community among the broad Chinese academia. But it is not clear what defines the uniqueness of this model and differentiates it from other similar academic communities.
Some assume that this is a closely-knit community and members keep close contact and engagement through active and frequent academic and social activities. This does not infer that other communities such as the American or British studies communities do not have these attributes. By hyping the Australian studies model, colleagues probably want to emphasise the unity and collaboration—and pride—of their community.
The notion of an Australian studies model is not unfounded, however. This community does have a distinct genesis and trajectory. The forefathers—the famous "Gang of Nine" who were first sent by the Chinese government to study at the University of Sydney in January 1979—were all from backgrounds of English language and literature. Largely because of their pioneering roles, most Australian studies centres sit within the English schools of their home universities. A focus on language and literature is in the DNA of Australian studies in China. Most members of this community have inherited this in their academic genealogy. Literature and related areas dominate the community's interests and outputs, although, despite their English proficiency and the use of English as the working language, the community's research outputs are mostly in Chinese.
The intellectual focus and dissemination medium seem to have constrained this community's wider impacts and its engagement with the international scholarly community. These inward attributes sound counterintuitive. The factors may be complicated, involving both intellectual and institutional settings.
The rise of area studies and its official endorsement in the Chinese academia will inject new dynamism or even re-steer its future trajectory. Given its interdisciplinarity, area studies degrees can be conferred in economics, law, literature, and history, according to the policy document. The traditional Australian studies education and research that are language-and-literature-centric face new opportunities if challenges are appropriately dealt with.
The tier-one discipline's status of area studies and its interdisciplinary category will bring more state resources to Australian studies in China and will diversify its intellectual scope and real-world utility.
However, the new circumstance also presents an imperative for scholars with language and literature backgrounds to respond to the new intellectual demands and to adapt their research activities accordingly. In addition to their English proficiency, which is a definite strength, envied by colleagues from other backgrounds, capacity building in other fields of Australian studies becomes demanding. This is an immediate challenge but will become an opportunity in the long run.
Strategically, the rise of area studies raises critical questions about the development of future generations of Australian studies scholars or "Australianists". Building upon the traditional strength of language and literature while avoiding path dependence on them, the way forward appears to be to enrich the offerings of teaching and research training. This could become a game-changing opportunity if it were handled with great adaptability and agility.
To fulfil this opportunity, new thinking, strategy, and action is needed from both China and Australia, like the forging of the Australian studies community in China, which resulted from mutual endeavours. On the Australian side, the Australian Studies in China Program has played a strategically important and nuanced role in enabling the growth of the community, and, interestingly and encouragingly, is said to have helped revive Australian studies at home as well.
Vision, passion, and commitment of those forerunners in China and Australia have paved the way for the emergence of such an exceptional intellectual community over four decades. It is a visionary and responsible question to ask: where should the community head in the next four decades?
It is both important and timely to start the dialogue, now, among people in both countries who are interested in Australian studies in China.
Read more articles in our China series below: