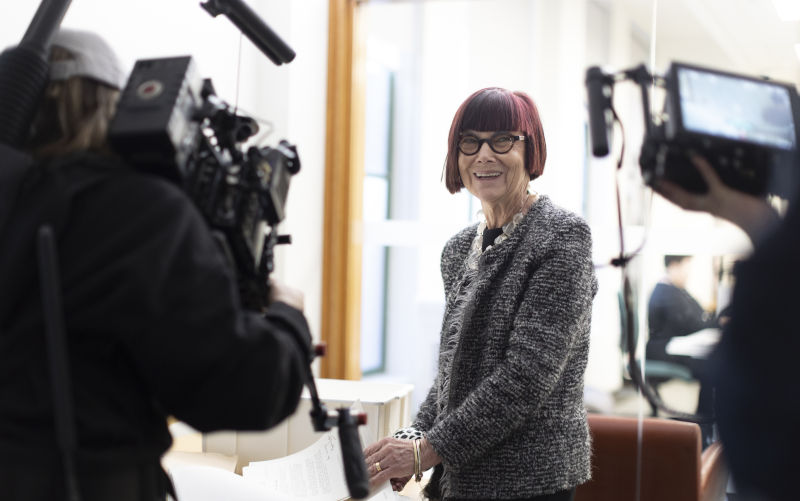 The story behind Jenny Hocking's epic battle against the Australian Government and HM Queen Elizabeth to access the Palace Letters is being told through a new documentary film.
Based on the best-selling book "The Palace Letters" by Jenny Hocking, Scribe 2020.
The Search for the Palace Letters follows historian Professor Jenny Hocking as she fights a David and Goliath battle against the Australian Government and the British Royal Family in a landmark legal action. At stake is whether letters between former Australian Governor-General Sir John Kerr and HM Queen Elizabeth, written at the time of the constitutional crisis of 1975, are deemed private correspondence and therefore remain closed, or official documents that should be accessible to the Australian people. The case itself ran for more than four years but Jenny Hocking's struggle to open the secret archives on the Queen's role in the unprecedented dismissal of the Whitlam Government developed over more than a decade.
This feature-length documentary follows the personal struggle and immense legal battle faced by Hocking as she goes all the way to the High Court of Australia, the highest court in the land, in her bid to uncover the last piece of the extraordinary jigsaw that is the 1975 dismissal.
Written and directed by Daryl Dellora. Produced by Sue Maslin.
A Film Art Doco production.
This film is currently in development and seeking tax-deductible donations, which interested readers can make through Documentary Australia Foundation.