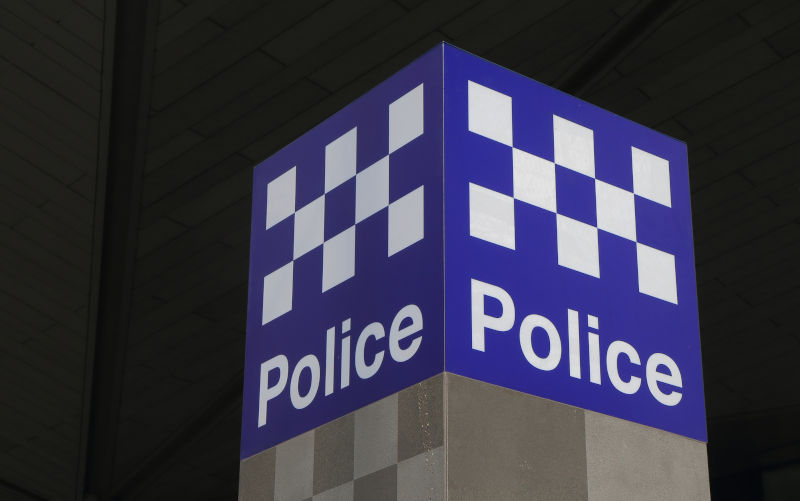 Is a taser a tool, or a torture weapon?
That's something Australians should think upon;
Late news suggests to me that's more than just a teaser.
Imagine an old grey guy, nicknamed 'Grumpy Geyser' –
He's limping his frame across the road,
A bread knife in one hand has him slowed.
A panicked nurse had reported him escaped from care.
He's armed, so police on arrival should beware!
The fellah says he's tired of being locked up at night.
After five long years he's out now, looking for a fight.
He's not okay, mate! She won't be right!
Note. My italics are meant to suggest that often used Oz reply of, "She's right, mate!" meaning, "Life's great!" when asked about how things are going when meeting mates. Here, there was no need to ask. The answer is obvious to all of us, "Things are bad and he's real mad! She won't be right!"
Comment: This pome almost shot out of me as I switched off the tele to go to bed just after last night's late news. The item which struck me was about a policeman 'tasering' a very old lady, a few years my senior, a week before, after a panicked call from her a nursing home in Cooma. She was apparently reported as dangerous, escaped from care, using a walking frame and brandishing a knife. There wasn't much more detail than that but it obviously stuck in my old head. Next day I put more work into it as I read a few more media reports by journos who thought it worth a late news line.
Yes, there it was; a 95 year old lady approached by a policeman, called out by SOS from her nursing home. She was pushing her walking frame, also brandishing a knife, then she was tasered and fell with resultant head injuries. Somehow this was because she'd been reported as dangerous, escaped from care, and armed. Disabled by the taser shot, she fell down, screaming out at someone, no one knows at whom, maybe the policeman? Then came her hospitalisation and days later her ultimate death with family members at her bedside, some mercifully having had time to fly in from overseas locations. I can imagine their distress and self-questioning about their once lively old mum, who only a few years back had celebrated her 80th birthday abseiling down from a mountain top. That once happy event was now a sad story obviously worth media mention, as seen in various reports with a focus like the one about her Family's message to police after tasering of 95-year-old Clare Nowland in NSW nursing home7NEWS.
That attracted plenty of attention from readers, commentators, and very quickly from an oddly relevant variety of advertisers. It seemed to me to be further hyped up by the unfair implication that senior State police force and administration were uncaring, or even attempting a 'cover up' by refusing to release to media the police officer's camera footage taken of the incident. That had been routinely retained to be used as evidence if required by later procedures. I felt that that Police executives and Minister were as as clear as could be expected in fronting journalists and had acted promptly in their contact with family members. The public has as much information as a pending investigation legitimately can allow since it seems there will be a trial and charging of the police officer involved with murder. All of this requires due process of the law which will take time. I hope it will be time well used.
12/06/2023, I myself still haven't been able to understand how a taser, for so long now, a useful tool for police control of likely violent offenders, came to be used against this 95 year old lady; nor why the reporting of it disturbs me still. Friends I chat to at breakfast at South Beach Cafe in Fremantle tend to think it's a simple case of a policeman doing the wrong thing, making a bad mistake. I've had to review my own thoughts and feelings on this several times.
Reading elsewhere, I learned that such SOS call-outs to old age care homes, whether private, state or charity and church funded, are far more frequent than reported in this latest story from NSW. I was reminded of the heart-wrenching evidence and lengthy findings of the very recent 'Royal Commission into Aged Care' whose Report was ultimately printed and published in three bound volumes circulated throughout the nation in 2021. I wondered if any of them had been taken down from tiered bookshelves and were being read for reference right now. In the two years since then there have been other state government 'Reviews' and federal 'Plans for Action' but how much progress has been made? Let's hope that public debate about this taser shot, something police have for years been trained to use as just a 'six seconds 'jolt of pain' to control the potentially violent will shock bureaucrats and politicians into action. Will there be real legislative reform rather than what seems to be a 'cop out' using a policeman as our communal whipping boy for PR cover.
So, my thinking is still somewhat hot and bothered but after my daily walk, cooled down by some rare and heavy WA rain, I've settled down a bit. I recall that some pollies, i.e. those in our new Federal government had already begun to do something for Aged Care! There's hope to read into our new Treasurer, Jim Chalmers' speech, in his Budget 2023–24 – Department of Health and Aged Care.
I won't, however, just hope nor bet on that, not being a gambling woman. I'll be here watching ABC's Question Time, lobbying local and federal MPs. I can be having my say about Aged Care while I'm giving my support for the Indigenous Voice, at the same time speaking up for the many old people, less fortunate than myself, who too often are put into 'care homes' and somehow forgotten. One last thought here – this is something that will affect everyone in Australia. More and more of us are living to be very old! Let's learn to better look after ourselves as well as each other!
Republished from polliepomes May 25,2023