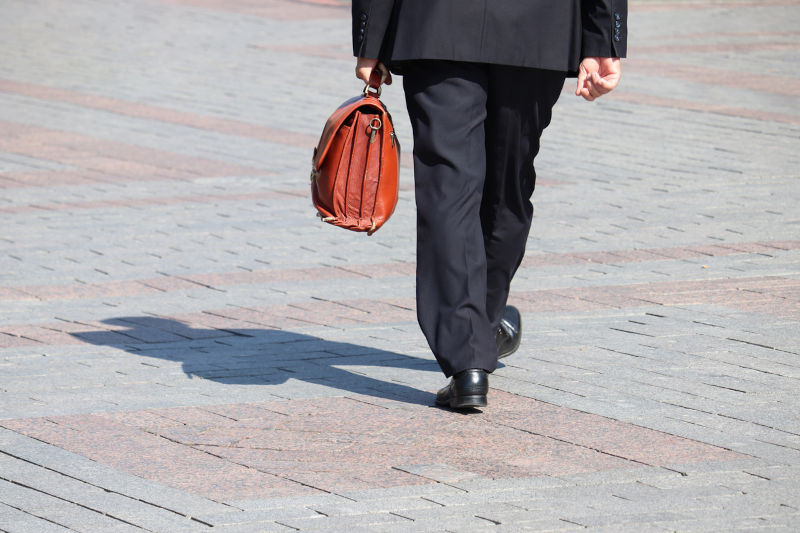 The excessive use of consultants and contract labour was one of the most damaging injuries sustained by the Australian Public Service in the 10 years or so before the 2022 election.
It was self-inflicted, arranged by departmental secretaries, agency heads and the Public Service Commission with the tacit approval of Ministers.
An excuse has been that "staff ceilings" forced it but it's hard to make that add up. Why would a government keen to contain operational costs by direct controls on the number of public servants, allow departments and agencies to undermine that objective by going behind its back and raise a phantom workforce of tens of thousands of consultants and contractors many of whom came with a big price tag? Whatever, dragging the dead cat of staff ceilings across the trail has deflected accountability. It's not evident that a single senior public servant has been brought to book.
They've got away with reducing the efficiency and effectiveness of the public service by working around the merit staffing provisions of the Public Service Act. They've restricted the legal right of eligible citizens to have a reasonable opportunity to apply for public service jobs. Those jobs have been given to consultants and labour contractors who have not been subject to the behavioural constraints of the Act's values and code of conduct. They've ushered people into the public service by virtue of their association with consulting firms or because their sisters or their cousins or their aunts are in the business of labour contracting. That is, people have got jobs in the public service not on the basis of their merits but on the basis of who they know. That used to be known as nepotism.
It stretches the credible to believe that these insidious habits have flourished because of staff ceilings. A more plausible explanation is that heads of departments and agencies and their senior staff have found it easier to call up a consultant or labour contractor to get staff who can be dismissed at whim without the embuggerance of the merit provisions of the Public Service Act.
So legal obligations on how to recruit and dismiss staff have been avoided and a fundamental element of public service integrity – merit staffing – has been subverted. Public service "leaders" have taken the "pro-integrity culture" and modern notions of "stewardship" to the top of the high diving board and pushed them off to a belly-flop for the ages.
To her great credit, the Public Service Minister, Senator Gallagher, has courageously blown the whistle. With the notable assistance of Senators Barbara Pocock and Deborah O'Neill, Gallagher is beginning to turn the tide in what will be a long slog to clean out the ordure smudged stables. She's in a bind though as, of necessity, she must rely on many of those who have caused the problem to fix it up and there are signs she's not being as well supported by them.
For example, it has taken the Public Service Commission 17 months since Gallagher became the Public Service Minister to provide guidance to public service departments and agencies as to how they should reduce reliance on consultants and contractors. Further, the guidance it issued last month, with the approval of the Secretaries Board, is deeply flawed and it doesn't require departments and agencies to set targets to reduce what it calls "inappropriate outsourcing" until June 2024, more than two years after Gallagher became the Public Service Minister. The guidance document also exhibits a baffling insensitivity to integrity's fundamentals and it dips out on the Commission's own stewardship test. The document is titled "APS Strategic Commissioning Framework" and it shows yet again that anything given a silly, meaningless title is likely to follow suit. It does so, in spades. It gives the impression that the Public Service Commission and the Secretaries Board are on a "go slow" on something that should be a matter of pressing urgency.
Let's park the Framework for a moment and reflect on a few of the basics.
First, governments will always need to make decisions about whether some functions should be outsourced or provided by its public service. Thus, they may enter into contracts for services for things like keeping premises neat and clean, maintaining grounds, operating call centres, certain professional services, catering and the like. Decisions about whether such services are sourced from outside providers will depend on necessity and best value for money taking into account the efficiency of outside markets, the reliability and reputation of suppliers, the ability to recover in the event of a supplier failure, the risks outside providers could get to monopolise information and understanding of functions to the point where governments would struggle even to draft statements of requirement – what economists call information asymmetry, and so on.
Second, governments should be able to take advantage of consultants although, among other things, that should take into account the interests of government in being able to have a strong core of disinterested public service policy advisers and management experts and the risks that consultants keen to get "repeat business" might temper their advice accordingly.
Third, where the government wishes to have functions performed by departments and statutory authorities – that is to say, where there is to be an employment relationship or contract of service with staff – the starting point is section 67 of the Constitution. It says that "Until the Parliament otherwise provides, the appointment and removal of all offices of the Executive Council shall be vested in the Governor-General….". Note "all offices". This provision is an inheritance of the British reform movement of the middle of the 19th century that sought to prevent corruption and nepotism in staffing and to establish merit as the key consideration in employment.
Fourth, so far as the APS is concerned, the Parliament has principally otherwise provided for appointments and terminations via the Public Service Act. That is, consistent with preserving the integrity inherent in merit, where there is to be an employment relationship or contract of service, "all" (to use the word in the Constitution) staff in the public service should be engaged via the Act or other relevant legislation. For statutory authorities not covered by the Public Service Act, staff should be engaged under the employment provisions invariably included in their enabling legislation.
Virtually nothing in these four fundamental anchors about the provision of services for the government and related staffing considerations is referenced in the "Strategic Commissioning Framework." It is staggering that the Public Service Commission, whose existence derives from section 67 of the Constitution and which is responsible for the administration of the Public Service Act, could not bring itself to mention these laws regulating employment in its guidance document, laws that are sitting right under its nostrils.
Missing what it should contain, the Commission's "Framework" ends up in the dry gulch of trying to define "core functions". It's not for officials to define what functions government departments and agencies should undertake – that's a matter for governments and those views will change over time. The Commonwealth Government no longer wants to have agencies running a full array of defence factories or telecommunications delivery or veterans hospitals or housing loans insurance or works and construction departments, to name a few. They may want to have public servants make decisions of about tax collections, the payments of benefits, the regulation industries and so on. But who's to say? In some jurisdictions prison administration is now outsourced and the United States government seems willing to permit private para-military organisations to do some of its work.
The critical point is, consistent with the Constitution and the Public Service Act, if services are to be provided via an employment relationship, staff in the public service must be employed under the Public Service Act or other legislation, for example, the Members of Parliament (Staff) Act. Such employment is not "the default" as the "Commissioning Framework" asserts; it is the mandated legal basis for contract of service employment in the Public Service. The "Framework" puts itself on very thin ice when it suggests that an "external workforce is appropriate….where agencies are genuinely unable to fill a capability gap". If "an external workforce" is used to fill vacancies in a line position in a department – say a Branch Head position – that would be likely to create an employment relationship and could well be illegal in terms of section 67 of the Constitution and the Public Service Act. That is, the Public Service Commission is hinting that dodgy practices might be validated where it is supposed that a "capability gap" cannot otherwise be filled.
The Public Service Commission says it "welcomes feedback" on its "Framework". It's to be hoped so because this document is gravely deficient. Worse, it is a matter of wonder and despair that those in the Commission and on the Secretaries Board, who are forever rabbiting on and congratulating themselves about their addiction to the "pro integrity culture" and "stewardship", could produce a document so inconsistent with those professions and be so blithe about the Constitutional basis of Commonwealth employment as to not mention it.
The "Framework" should be urgently revised. The revision should be given to departments and agencies with a Christmas card inscribed with a direction for them to report on targets for winding back on consultants and contractors by the end of January 2024. The time for "slow" has expired.