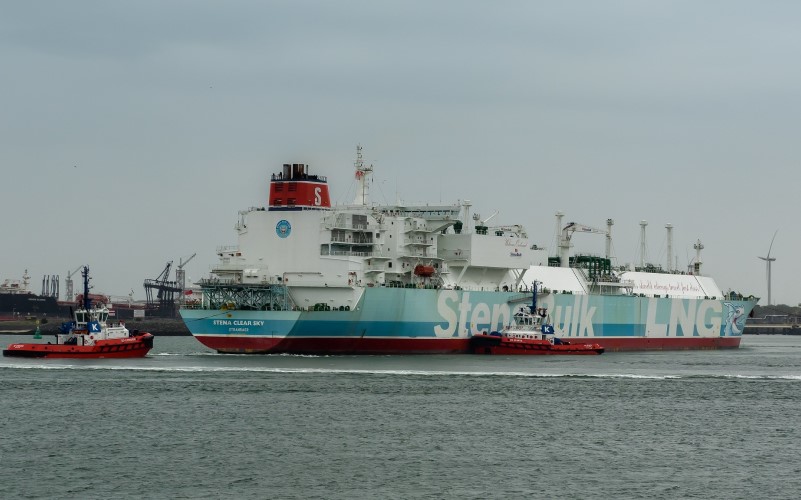 LNG producers insist they bankroll crucial government services — but the royalties they pay are paltry and the jobs they create are relatively few. 
The bulk of liquefied natural gas (LNG) production in Western Australia is subject to little or even zero tax, undermining the fossil fuel industry's claims that its revenues are critical to the funding of government services.
Analysis by the Australia Institute estimates that $27 billion worth of LNG was exported from Western Australia in 2021, but just $430 million was paid to the WA state government in royalties. This sees LNG royalties making up just 1 per cent of state government revenues and contributing a smaller amount to the government's income than vehicle registration fees.
Chevron's Gorgon gas project – host to Australia's only operational and troubled carbon capture and storage project – paid just $7 million in tax in the 2019-20 financial year while producing estimated revenues of up to $32 million a day.
The Australia Institute found that around 99 per cent of state LNG royalties were paid by projects located within the North West Shelf, covering much of the Pilbara coast. However, a significant proportion of the state's LNG production occurs in regions outside the North West Shelf zone and is subject to significantly lower royalty obligations.
Two-thirds of WA gas production, including the output from Chevron's Wheatstone, Shell's Prelude and Woodside's Pluto LNG projects, paid no tax or royalties at all last year.
"Oil and gas companies like Woodside and Chevron are being given this valuable and finite resource virtually for free, making huge profits from its sale, creating few jobs and returning almost nothing to everyday West Australians," said principal adviser at the Australia Institute, Mark Ogge. "Ordinary people paying their car registration fees are contributing more to the WA budget than royalties from oil and gas companies – there's no doubt West Australians are getting ripped off."
The Australia Institute suggests that as much as $1.6 billion in additional royalties could have been secured by the WA government if it had applied the same royalty obligations across all LNG projects as those that apply in the North West Shelf.
"If the paltry royalty arrangements that apply to the North West Shelf were applied to the rest of the WA LNG industry, an additional $1.6 billion would be raised each year. With more comprehensive reform, fairer royalty arrangements could gain far more revenue that would benefit all West Australians," it said.
The analysis highlights the stark difference between the benefits claimed by those who advocate for an expanded gas industry – such as those within the Morrison government who say gas projects pay for schools and hospitals – and the actual contributions such projects make to the benefit of the broader community.
In a statement published just before Christmas, the Australian Petroleum Production and Exploration Association (APPEA) – a lobby group for the gas industry – claimed the oil and gas industries "bankroll public services".
"The industry has helped deliver crucial public services like schools and hospitals," APPEA deputy CEO Damian Dwyer said. "A recent independent report found national economic output would increase by over $350 billion and create over 220,000 jobs over the next two decades under the right policy settings."
But the Australia Institute report, published on Monday, found that the LNG sector employed just a small fraction of the Western Australian workforce, raising further questions about the level of government support directed to the sector.
"The LNG industry employs very few people in Western Australia, less than 1 per cent of the state's workforce," the Australia Institute report says. "The gas industry shed over 10 per cent of its workforce in Australia from May 2020 to February 2021, highlighting the volatility and poor job creation potential of the industry. In fact, oil and gas extraction is the least job-intensive industry in Australia, with every other industry creating more jobs per million dollars of sales income.
"The LNG industry accounts for huge increases in WA's emissions, employs very few people, and returns negligible amounts in revenue despite subsidies and sweetheart deals on land use. Policymakers engaging with the LNG industry should seek to craft policy that reduces WA's emissions and promotes industries that employ more West Australians."
There are three forms of taxes imposed on Western Australian gas projects; wellhead royalties and resource rent royalties, each payable directly to the WA government, and the petroleum resource rent tax, which is payable to the federal government.
WA state budget records show the WA government expects to receive a diminishing return from state royalty schemes, which have already fallen from a peak of almost $1.2 billion in the 2013-14 financial year to just over $400 million in 2019-20.
"If the WA government paid half as much attention to LNG royalties as it does to its share of the GST, the people of WA would benefit for generations to come," Ogge said.
"The WA government and opposition are too close to the oil and gas industry. Unfortunately, both accept political donations from industry, and both have been involved in virtually giving the resource away."
This article was first published by Renew Economy and is reproduced under a Creative Commons licence.