NSW Police Commissioner Mick Fuller has been given a pay rise of $87,000 while nurses, teachers, firefighters and most public servants have been handed a pay freeze. A major row was inevitable.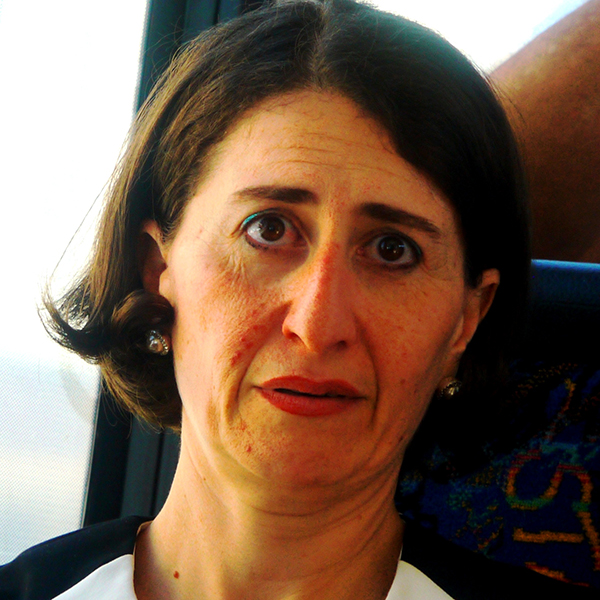 NSW Premier Gladys Berejiklian has confronted head-on every political, trade union, media and public protest at her ill-considered pay rise to Police Commissioner Mick Fuller.
When the smart thing to do was postpone the pay rise for six months, she has stubbornly demanded the increase be paid now to take Commissioner Fuller's salary to over $600,000 a year. It makes him one of the highest paid public servants in Australia.
Premier Berejiklian ramped up the rhetoric by claiming that Commissioner Fuller's salary was necessary because "he oversees the largest police force on the planet".
But NSW Greens MP David Shoebridge, a former barrister, nailed that one. He pointed out the NSW Police Force has just over 16,000 sworn personnel while New York PD has more than 36,000. And while Mick Fuller's pay has rocketed to more than $600,000 per year, the NYPD Commissioner Dermot Shea is paid less than half that.
Another ex-barrister, Labor's Adam Searle, Opposition leader in the Legislative Council, pursued Damien Tudehope, Minister for Finance and Small Business, asking: "Does the Minister (Tudehope) stand by his government's decision to provide an $87,000 pay rise to the Police Commissioner – an amount roughly equivalent to the annual salary of a nurse – at the same time Treasurer Dominic Perrottet is advocating an effective cut in the wages of all other public sector workers, including nurses, other health care workers and the cops on the beat who are keeping our streets safe?"
In a waffling and unsteady reply, Tudehope said MPs should be "very thankful" that NSW has a Police Commissioner of Fuller's "calibre" and "be grateful for the service which he provides to the people of our State". While all of Tudehope's commendations may be true, he still did not explain why nurses and others, essential life-savers during the COVID-19 crisis, were being punished so shabbily.
Searle's argument was echoed in the Legislative Assembly where Opposition Leader Jodi McKay said Treasurer Perrottet had an "ideological obsession" with the public service. "Labor will not support this attack on the wages of our nurses, midwives, health care workers, police and teachers. These workers deserve a medal, not a pay cut."
But Premier Berejiklian dismissed Labor's protest amid a raucous Question Time on Tuesday saying: "I think it says a lot about the crossbench members that (they think Fuller's pay hike) is the biggest issue impacting NSW at this moment."
And it says even more about Premier Berejiklian that she can't see the negative impact of her obstinacy in giving Mick Fuller such a pay rise bonanza.
Greens MLC David Shoebridge has been tracking the NSW Government's unfair targeting of frontline workers such as firemen.
In January he produced a study which declared: "In the nine years since the Coalition was elected in NSW the number of paid professional firefighters has fallen by over 110. At the same time the number of NSW police has already increased by over 1,150 with another 1,500 police budgeted to be recruited within four years."
He continued: "There is something dreadfully wrong with the Coalition's priorities that has seen it pump billions of dollars into more police while stripping back the number of paid firefighters. When there are record low crime rates and record risks from climate change and fire it is extraordinary that emergency services funding has been so misdirected.
"This is a case of politics failing the ultimate test of keeping the public safe. Both the Coalition and Labor compete between themselves to support the greatest number of police regardless of the evidence."
Unsurprisingly, both Sydney newspapers, The Daily Telegraph and The Sydney Morning Herald, were deluged by emails from angry readers.
Telegraph editor Ben English responded with a mingy editorial which concluded: "It's simply too much at the wrong time. In the interests of the community, Police Commissioner Fuller's pay rise should be deferred until NSW is again generating serious revenue." (Deserves it, but defer it, Daily Tele editorial, 12 May 2020).
The Herald – like the finance writers on the business pages – steered clear of any direct criticism of the pay hike. However, it yielded to its readers by publishing a raft of Letters to the Editor under the headline: "Police chief's personal pay rise beggars belief" (SMH, 11 May 2020).
Andrew Sciberras of Kogarah wrote: "It seems beyond comprehension that the NSW Police Commissioner gets an $87,000 wage increase to a total of $649,000. As many people are suffering employment, financial, social and emotional loss, a public servant gets a wage increase for doing his job. So much for the detrimental effects of the virus being shared. We are obviously not all in this together."
Well, not in Gladys-land anyway.