The scramble among nations to increase self-sufficiency and re-jig agriculture supply lines in the Covid-19 environment, together with increasing protectionism, points to an urgent need for Australia, together with regional partners, to rethink the legal structure that underpins this sector of world trade.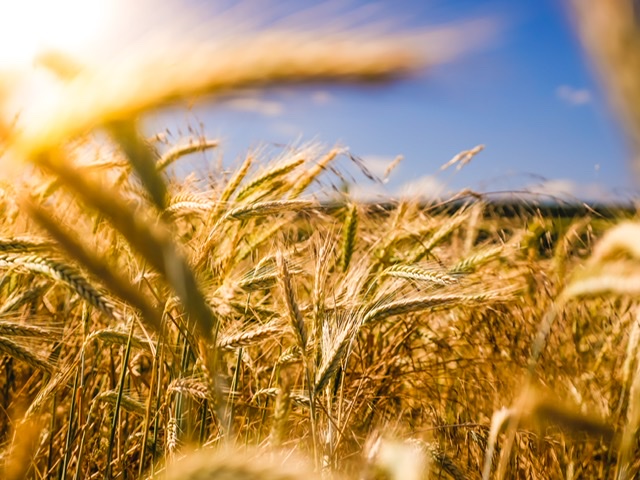 I was told by a farming friend that the Australian dairy sector is struggling, both short term (bushfires, drought, pandemic) and long term (high input costs, low prices). He drew my attention to proposals for a levy on home-grown drinking milk to alleviate the situation. Agriculture Minister David Littleproud has requested major retailers extend the existing drought levy of 10 cents per litre by 20 cents resulting in a levy of 30 cents per litre. Many dairy farmers have reportedly proposed a levy of 40 cents per litre. Apparently, there is considerable public support for a levy of this nature; 82 per cent in favour in a recent opinion poll.
My well-informed farming friend then asked "would a voluntary levy paid by consumers be considered a subsidy and violate World Trade Organisation (WTO) rules" as some have charged. The answer is no. Lacking support from the major retail chains, the question then became if the levy were mandated by the government, would it change things. The answer is yes. It would be classified as both an illegal subsidy and a trade distorting measure by the WTO.
This led me to look more closely at the existing structure of support for agricultural production and trade globally, the timeliness being underscored by the uncoordinated and hectic response of governments to the Covid-19 plague. We are witnessing a proliferation of "temporary" trade measures to achieve agricultural self-sufficiency and rejig supply chains. History reveals that "temporary" trade measures quickly gain the status of permanency.
They come in various forms, many of which do not respect internationally agreed rules. For example, more than 60 countries have restricted exports of essential goods, increasingly applied to agriculture and food products; President Trump has recently signed into law the Coronavirus Aid, Relief, and Economic Security Act, providing US$9.5 billion in disaster relief for agricultural producers affected by the pandemic. In the following, I have focused on support for one sector. The results for dairy are interesting but not atypical.
More generally, according to the OECD, Australia's support to agricultural producers is the second lowest of the OECD countries it reviews annually. New Zealand is the lowest. The OECD overall average of government and consumer support for farmers as a share of receipts is 27 per cent. EU farmers receive 25 per cent; Japan 56 per cent, Canada 42 per cent, Norway 94 per cent, Switzerland 75 per cent and 27 per cent for the United States. In aggregate, according to OECD figures, their farmers receive an estimated total support of more than AUD$1 billion per day.
Perhaps the most trade distorting farm support (next to quotas) comes from tariffs. They have a direct effect on world prices. For the countries cited here, 100 per cent of their tariffs are "bound" at the WTO as the maximum legally applicable. While governments apply some tariffs lower than their "bound rates" (as in preferential trade arrangements), should they wish to raise tariffs in response to Covid-19, the upper limits are set by the WTO.
Dairy tariffs are certainly high; 326 per cent for Norway, 239 per cent for Canada, 100 per cent for Switzerland, 75 per cent for Japan, 32 per cent for the EU, and 28 per cent for the United States. Tariffs on some individual dairy products (such as drinkable milk) are extreme; 453 per cent for Norway, 532 per cent for Canada, 402 per for Switzerland, 500 per cent for Japan, 511 per cent for the US, and 160 per cent for the EU.
Australia's average tariff for all agricultural products is 1.4 per cent. For dairy products, the average is 4 per cent (with no extremes). Some 74 per cent of dairy items are imported duty free. A 40 cents per litre levy on drinking milk, when distributed across all milk producers, would result in an increase in prices at the farm gate of 13.3 cents. If the levy were 30 cents, the increase would be 8.8 cents. The average farm-gate price for all milk is 49.7 cents per litre, so a 40 cents levy would increase the farm-gate price of milk (rather like a tariff) by 27 per cent. It would be 17 per cent for a 30 cents levy. These figures pale into insignificance compared to dairy tariffs in other countries. Even with a 40 cents levy, Australian drinkable milk would remain the cheapest in the developed world.
The rules that govern international trade in agricultural products were formally negotiated from 1986 to 1995. They became operational with the creation of the World Trade Organisation (WTO) in 1995. They are 27 years old. They represent a time when the price-support schemes of the European Union and others created "wine lakes and butter mountains". They respond to the problems of the 1970s and '80s and do not reflect the realities of the day.
It is time to rethink the legal structure that underpins world trade and production of agricultural products. The timeliness is underscored by the fact that in our Covid-19 world, governments are scrambling to increase self-sufficiency and re-jig supply chains for food and other agricultural products
To be clear, I am not advocating increased protection for farmers worldwide. I spent my 18 years as a Director at the World Trade Organisation working for the progressive removal of unnecessary trade-distorting measures. I do, however, advocate a more rational approach to global production and trade of agricultural products that is in tune with the times.
Australian and New Zealand governments are success stories. They opted for liberalisation and are now the least protected of all OECD countries. According to WTO and OECD Secretariat reports, both are the most efficient, and therefore competitive, agriculture producers in the world. Notwithstanding significant barriers abroad, more than 70 per cent of Australian agricultural production is exported and close to 50 per cent of employment in the sector is derived from trade. In fact, Australia — more than most countries — is reliant on an open global trading environment. What it does not need is an even more distorted global trading environment as governments react to the pandemic.
Any restructuring of the legal framework for agricultural trade should be dealt with by the 164 member governments of the WTO. Given the current lamentable state of the directionless WTO, this will not happen. However, there is ample evidence that concerned governments can collectively act to bring serious change. I have fond memories of participating in a 1986 meeting in Cairns with Bob Hawke cajoling 18 invited agricultural and trade ministers to negotiate collectively in support of agricultural trade liberalisation. The outcome was the creation of the now famous and effective "Cairns Group" of countries. However, in response to Covid-19, an initiative of this nature should engage more than just agricultural ministers of exporting countries.
The Regional Comprehensive Economic Partnership would be an appropriate forum for launching such a process, engaging the ministers of the 16 member countries (Japan, Korea, China, etc.) with common concerns encompassing budgets, employment, Covid-19-related measures, and access to supply chains related to agriculture.