The Reserve Bank governor recently asked States to support jobs – by spending $40 billion more on infrastructure. Please don't – at least not on the usual transport projects!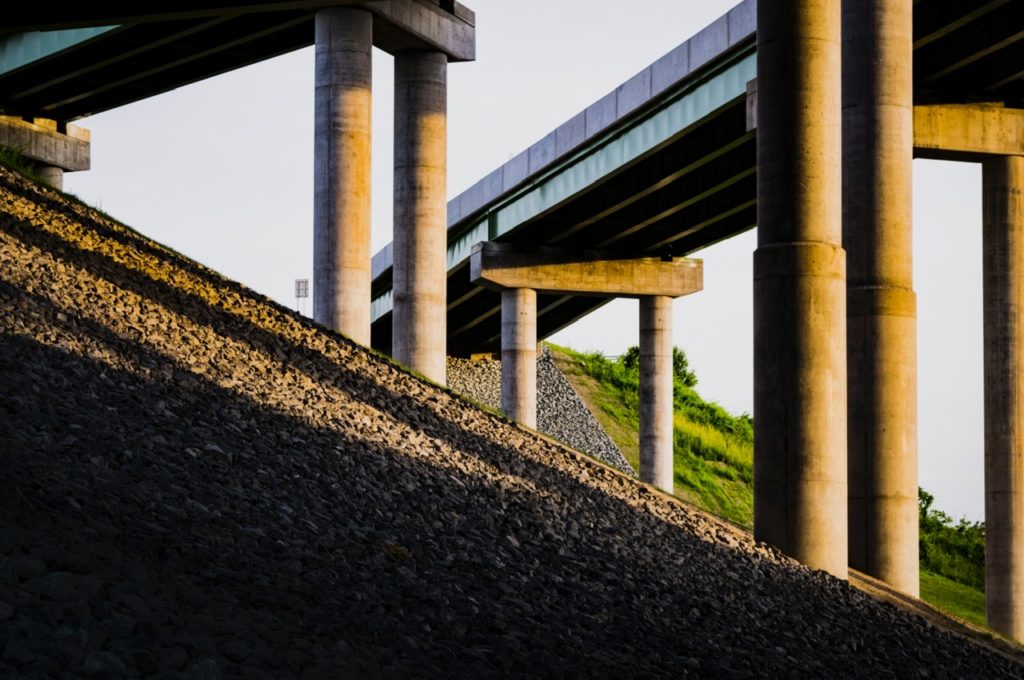 Tunnels too small for Sydney's commuter trains and a $4.3 billion plus cost blow-out; Melbourne's plan for an airport rail line that will severely restrict future capacity; and Queensland fixated on replicating US failures by adding ever more lanes to its already overly large Brisbane-Gold Coast motorway network.
There are examples of waste in every state and territory.  Worse, many projects offend the cardinal principle of interoperability – the very thing, along with congestion pricing, needed to deal with future uncertainty.
Previous posts have noted that the construction of infrastructure is capital intensive – so not very good at creating jobs.  Moreover, some of the more prominent jobs in the infrastructure industry – the lobbyists and the lawyers – are not what we need more of.
Drawing on his experience in 1992 when macroeconomic stimulus was required, Dr Michael Keating noted recently that state governments are unlikely to have any decent projects "shovel-ready". This is similar to the global financial crisis, prompting Infrastructure Australia to comment that there were few sound proposals from the states.
Judging by the numerous problems with transport infrastructure around the nation, it is a fair bet that IA's commentary remains true today.  Most of the problems stem from spending on dumb projects, inherent biases, the absence of pricing and the Commonwealth having no idea what its proper role should be.
In 2017 it was reported that the economic and traffic benefits of Transurbans proposed $5.5 billion motorway through Melbourne's west were deliberately distorted and misrepresented. And as The Conversation reported back in 2015, Australia has a history of over-predicting the usage of toll roads. For example, the patronage of the Sydney Cross City tunnel was estimated to be almost 90,000 cars per day by June 2006. The actual number was only 34,000. Toll revenues were therefore much lower than predicted, leading to a bankruptcy after 16 months. Similar over-optimistic predictions were made for the Lane Cove tunnel  in Sydney, and for Brisbane's Clem7 tunnel and the Airport Link, which also had financial problems.
Top of the current list of problems is Sydney Metro, whose television hagiography as an engineering marvel is galling, given the problems with its trains. The project also jeopardises the future of transport in Sydney and Western Sydney's access to opportunity and well-paying jobs.  That alone is a world-class scandal – even ignoring the costs blow-out.
Melbourne may be going down the same path. Beyond the lunatic idea of a $100 billion or so "suburban loop", there is talk the plan for an airport rail line that will forever prevent faster regional rail options needed for Melbourne's sprawling suburbs.
Queensland, meanwhile, appears fixated on "upgrading its Brisbane-Gold Coast motorway network.
Advice from Infrastructure Australia is of no help.  Interoperability and pricing have been steadfastly ignored.  Its national "plan" is a grab-bag of state government wishes.
Meanwhile, project assessments remain suspect. The latest ones supposedly take into account the likely effects of the pandemic, but there is precious little evidence to back up such claims.
For example, the August 2020 assessment of the M12 motorway – which is to serve Western Sydney airport – apparently used pre-2018 population projections. The assumption seems to be that Covid will have no discernible impact.  Yet this conflicts with advice from demographers.
Further, the assessment appeared to simply reiterate State Government claims. It implied the motorway would cost an extra $282 million, a blowout of 14%. The point of the assessment seems to be the opportunity to ask for more money.
And worse, Infrastructure Australia's priority list continues to avoid any concept of Australia as a federation – perhaps presaging current border closure idiocies. IA merely advocates for public money to be wasted by state governments, a perfect example of which is its support for an East Coast deep water container port strategy.
Urban development and channel depth stop expansion at Brisbane, Melbourne and Sydney (Botany) ports. What IA doesn't mention is the one east coast location with none of those constraints – Newcastle. Presumably this is an attempt to hide the stupidity of the NSW Government's anti-Newcastle-containers policy.  Rather than consider obvious options, especially in light of the more than $1.8 billion private investment Newcastle port is attracting, the strategy seems to focus on more of the types of projects that created trouble in the past.
Asking the states to spend $40 billion might be fair enough from a macro-economic perspective. But more spending on "busting congestion" on city roads?  Via opaque, politically inspired projects that have not been properly assessed? And ignoring obvious better ideas – like at Newcastle?  Only the infrastructure club benefits from that – everybody else pays.
Until there are reasonable policy settings for infrastructure – some concept of Federalism, real infrastructure plans, pricing (actual or shadow) and public inquiries into the merits of projects – it would be far better for stimulus money to go to households and to support the development of industry transferable skills.
A focus should be on those most badly affected by this recession.  In the short term this would support health policy by, for example, lessening incentives for people to avoid Covid testing and for those suspected of being infected to not self-isolate.
Despite my respect for the macroeconomic skills of the Reserve Bank, it asking for more infrastructure spending by the states and thus reinforcing bad behaviour is the wrong call.