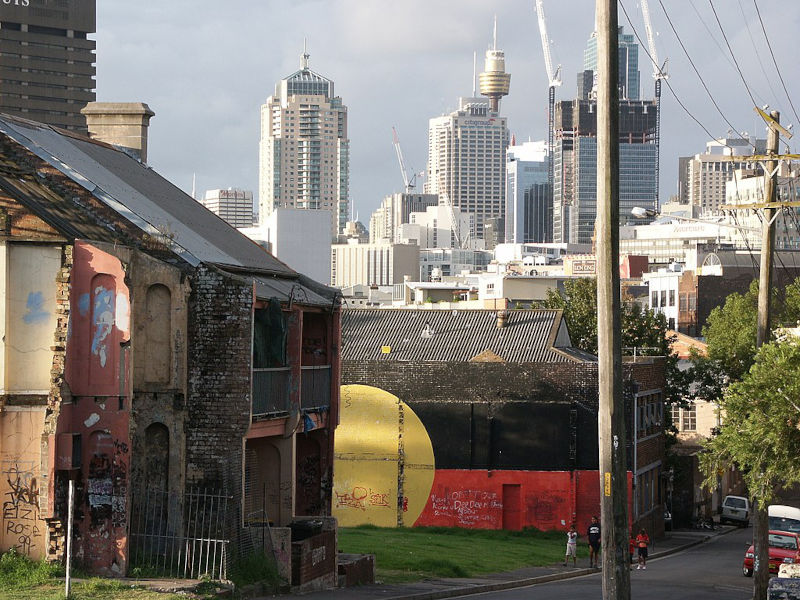 In an earlier article for Pearls and Irritations I wrote, 'Proper recognition and commemoration of the Australian Frontier Wars at the Australian War Memorial would be a practical expression of the Spirit of Uluru'. The Uluru Statement from the Heart is more than resonant prose. Its words about First Nations people taking their rightful place in their country, about how First Nations culture can be a gift to all Australians, and, most of all, on truth-telling about our past, all provide signposts for action.
'We seek constitutional reforms to empower our people and take a rightful place in our own country' (Uluru Statement)
Constitutional reforms to enshrine the Voice are clearly essential but so is recognition of our First Nations in our educational curriculums, in our language, in our literature and media, and in our cultural institutions like the Australian War Memorial. It is anomalous and bizarre that in the Memorial, which some Australians believe is our most sacred place, central to our history, there is still only patchy and inadequate recognition and commemoration of a crucial part of that history – that settler-invader Australians and their military forces killed perhaps 60,000 First Australians between 1788 and 1928 (or later).
Empowerment grows not just from documents, even important ones like the Australian Constitution, but from embedding and reflection in the places, abstract and concrete, where we live our lives, the places where we find or affirm what it means to be Australian. That is, indeed, taking 'a rightful place'.
'They [our children] will walk in two worlds and their culture will be a gift to their country' (Uluru Statement)
The late Charles Perkins AO (1936-2000), Arrernte-Kalkadoon-Irish man, activist and public servant, said this:
'My expectation of a good Australia is when white people would be proud to speak an Aboriginal language, when they realise that Aboriginal culture and all that goes with it, philosophy, art, language, kinship, is all part of their heritage … White people can inherit 40,000 or 60,000 years of culture, and all they have to do is reach out and 'ask for it'.
Part of that Aboriginal cultural heritage is defence of Country. There is a continuous line between, at one end, Arrernte, Gadigal, Noongar, Wiradjuri, Wurundjeri, and other First Nations tribes' defence of their Country against settler-invaders in the years from 1788 and, at the other end, uniformed Australians' defence of Australia in the years since 1901. As I wrote in the earlier article:
'The [War] Memorial should grasp the common thread between the Frontier Wars and our overseas wars: Defence of Country. Defence of their Country by First Nations warriors. Defence of their country, Australia, by uniformed soldiers, sailors, airmen and women, and nurses, some of them Indigenous. Defence of Country is the common history that belongs to all of us, and that the Memorial should recognise and commemorate'.
Defence of Country is part of the cultural gift from First Nations people to all other Australians.
'We seek a Makarrata Commission to supervise a process of agreement-making between governments and First Nations and truth-telling about our history' (Uluru Statement)
'Truth-telling is the ultimate gesture of respect', says Australian historian Henry Reynolds. 'It indicates a willingness to listen, to learn and to concede that the stories should be heard of those who have been victims of great wrongs.' For decades, in the absence of truth, there was what the anthropologist William Stanner called 'the great Australian silence', which had reduced First Nations people to little more than a 'melancholy footnote' in our history.
That silence still envelopes some Australians or it has become distorted into, 'I know these things happened to the Aboriginals a long time ago, but I wasn't there, so I can't be blamed for it'. Yet, First Australians, generations later, still suffer from the loss of Country and the destruction of heritage.
Or there has been stumbling, partial recognition that has hindered, rather than helped. Former War Memorial Director (and now Council Chair), Brendan Nelson, said more than once that Indigenous men and women denied their Aboriginality and their kinship to don the King's or Queen's uniform to fight for Australia. This was despite what settler-invader Australians had done to them in the past. Some whitefellers would respond, 'If blackfellers signed up to fight, despite what we did to them, why should we whitefellers care about what we did?'
The truth about how settler-invaders took Australia from the First Australians needs to be told without varnishing or dissembling. Poisoned water in the Frontier Wars is as much a weapon as a machine gun on the Western Front, and its use needs to be honestly described. High-powered rifles against spears would not have been a pretty sight but it needs to be confronted. Women and children and old men died in the Frontier Wars, just as civilians died in the great wars of the twentieth century and in Vietnam and Afghanistan.
In the confronting there will be great benefits. Until we see Indigenous history and culture – all of it, including the Frontier Wars – as a key part of Australian history and culture, as Eualeyai-Kamillaroi historian Professor Larissa Behrendt wrote in 2017, 'we will never have found a way to truly share this colonised country'.