Shakespeare recognised centuries ago that 'uneasy lies the head that wears a crown'. Certainly, the individual and collective heads of the members of the board of Crown Resorts Ltd should be very very uneasy. Their Crown is falling, almost fallen.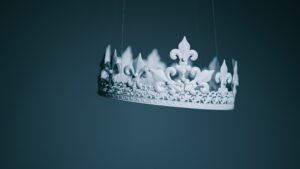 Crown holds a licence to operate a new casino in New South Wales. The licence was given to Crown in controversial circumstances, when the then Government accepted an 'unsolicited proposal' from Crown and decided to permit a second casino in the state and to grant a licence to Crown to operate it, provided that Crown was found to be fit and proper to do so. The Government's decision was taken without going to tender and so without giving other potential operators an opportunity to bid for the licence. After an investigation of Crown's suitability, the state's Independent Liquor and Gaming Authority (which I chaired at the time) approved Crown holding the licence in 2014.
For most of this year Crown has been under close scrutiny in a special inquiry in New South Wales established by the Authority to determine whether Crown was suitable, that is, fit and proper, to hold a casino licence in that state. The Authority was responding to an extensive investigation by journalists of The Age, the Sydney Morning Herald and 60 Minutes into criminal involvement in bringing overseas gamblers to Crown casinos and the use of the casinos for money laundering. It was also concerned about the arrest and detention of Crown staff in China for breaching China's anti-gambling laws. The Authority appointed former NSW Supreme Court judge Patricia Bergin to conduct the inquiry.
After a covid-related interruption, the Inquiry has held public hearings in recent months at which most of Crown's directors and all its senior executives have been examined. It also took evidence from James Packer, a former Chairman of Crown and the owner of Crown's largest shareholder, Consolidated Press Holdings Pty Ltd. They have made extraordinary statements about Crown's governance, culture and operations. Their Crown started to fall.
I don't want to anticipate or pre-empt the Inquiry's findings in any way but I will say that the evidence to the Inquiry has been shocking. It dealt in detail with the three principal areas of allegation (the China arrests, criminal links to international junkets and money laundering) and raised questions whether Crown was so focused on making money that it disregarded all risks associated with its operations, including substantial risks of criminal activity. It also dealt more broadly with Crown's governance. Here the evidence of the directors raised fundamental questions about their capacity, their knowledge of their responsibilities and their willingness to address and discharge those responsibilities. The directors struggled to answer some quite straightforward questions put to them by the Commissioner and her Senior Counsel assisting.
Last week, in concluding submissions, Senior Counsel assisting the Inquiry argued that the Inquiry should conclude that Crown was not suitable to hold the NSW licence and that certain persons were not suitable to be associated with a casino licensee. Crown's lawyers are yet to respond to the submissions. Once submissions have been completed, Commissioner Bergin will consider the evidence and the arguments, make her findings and develop her recommendations. She will be required to determine, first, whether Crown remains suitable to hold the NSW licence and, if not, then second, what steps, if any, Crown needs to take to become suitable. She will also be required to determine whether Crown's directors and senior executives are fit to be associates of a licensee and whether any change in the role and position of CPH Holdings and James Packer in relation to Crown is necessary. It's not only the Crown that is at stake but the uneasy heads that wear it too.
The Inquiry must report no later than 1 February 2021, that is, in little more than two months. It will make recommendations to the Independent Liquor and Gaming Authority and the Authority will be required to make the final decisions on Crown's fate in NSW and the fates of its directors and senior executives in relation to the NSW casino operation. From my experience with the Authority in the past and under these specific circumstances, I cannot conceive of the Authority not accepting Commissioner Bergin's findings and recommendations in full. The Inquiry's investigation has been more rigorous than any other investigation into Crown ever conducted in NSW or anywhere else in Australia. I cannot imagine the Inquiry producing a report that could be dismissed or making recommendations that could be ignored.
Crown also operates casinos in Victoria and Western Australia. Its Melbourne casino is the most lucrative casino in Australia. If Crown falls in NSW, it will almost certainly fall in those states too. The regulatory authorities in Victoria and WA have been criticised in some media reports for 'sitting on their hands' while the NSW Inquiry is underway. Certainly neither has been conducting a public investigation such as is occurring in NSW but they don't need to. The NSW Inquiry is examining the very issues that are central to Crown's operations in the other two states and the NSW Inquiry's report will be as relevant in Victoria and WA as it is in NSW. I am sure it will be treated with the same seriousness and lead to the same consequences as in NSW. There was no point in the regulators in those states duplicating the work of the NSW Inquiry when that inquiry can and will make findings and recommendations that are relevant to all three jurisdictions. Crown's fate throughout Australia, and probably globally, depends on Commissioner Bergin's report.
Meanwhile, Crown is preparing to open its Sydney casino in mid December. The heads should be very very uneasy about their falling Crown but they seem sweetly oblivious to it all. Indeed, it's breathtaking that they'd even think about opening the new casino when their company and they themselves are under such a cloud and the Inquiry's report is only a couple of months off. It seems they simply don't get it, don't understand the corporate failures that they themselves have admitted and don't appreciate how serious Crown's and their situations are. The NSW Authority is meeting this week to discuss the planned opening and the NSW Premier has stated that she would accept advice from the Authority on this. But Crown's directors should be acting, not leaving it to the regulator and the Government. To proceed with the opening in these circumstances can only be seen as a provocative act of bad faith.
So why would Crown do this? One possible reason is financial. The development of the Barangaroo tower that will include the casino has gone well beyond the originally anticipated finishing date. The casino was licensed to open in November 2019. It's now a year late and that's costing Crown money. I'm sure Crown is wanting to take advantage of the peak casino gambling season (Christmas, New Year and Chinese New Year) to start earning some income from the Sydney casino.
Another possible reason is to get in before the Inquiry reports, to confront the Authority with a fait accompli, with facts on the ground, when the Authority comes to consider the Inquiry's findings and recommendations in February. This is why I say the opening would be provocative and an act of bad faith. It would certainly indicate bad faith towards the Inquiry and the Authority but also towards the staff and contractors it would need to engage for a December start.
Crown is a public company listed on the ASX. That means it has responsibilities over and above those of a private company, such as CPH. Its responsibilities extend not merely to its legal obligations but also to its social impact. But even more Crown is a privileged company. Operating a casino is not a right that any company or individual can exercise. There are only one or two casinos in each Australian jurisdiction and only those specially licensed to operate them may do so. Holding that privilege carries with it social responsibilities that are broader than legal ones. The licence can be and should be withdrawn from any licensee that demonstrates from its actions that it is not fit and proper to hold the licence. It's as simple as that. If Crown's directors are determined to open its Sydney casino at this time and in these circumstances, they will provide answers to the central questions before the Inquiry: is Crown suitable to hold this licence? are its directors and senior executives fit to be associated with a casino licensee?
The Crown is falling, almost fallen. The heads that wear it should be very uneasy. However, they seem committed to business as usual. They may come to regret that.