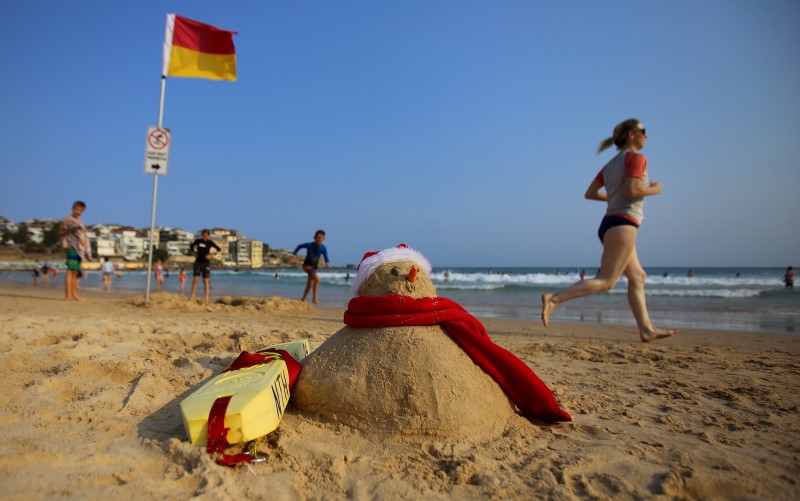 For true freedom this summer, we'll need more than vaccinations alone — public health safety is always a story of multiples.
Will your "ticket to freedom" allow you to see the last quarter of the big match?
Or the last session of day three of the Ashes Test?
Or go to the second day of the Boxing Day sales?
The answer to those questions is typical of our pandemic times — a little more complicated than we thought, and wished, and hoped.
Victoria, NSW and the ACT have had wonderfully successful campaigns to get the population vaccinated — more than 90 per cent of their populations aged over 16 have had at least one dose — and soon we will have boosters.
The federal government's "spread freedom" vaccination ads have been a great success as a marketing campaign and as a reality driven by the Delta outbreak, even with the worrying laggard areas in some suburbs.
We can go to the cricket, the tennis, other sports and the sales, ideally in double-vaxxed crowds.
Ideally, soon we will have joint Christmas greetings from state premiers and opposition leaders  encouraging the last "hesitants" to go to the hub, their GP or their chemist so everyone can have a merry fully vaxxed Christmas.
Except as Britain's current around 40,000 cases a day show, vaccination doesn't work on its own. Victoria's daily case totals only fell below 1000 for the first time in a month on Tuesday and NSW is still recording more than 100 cases a day, suggesting that the virus has not gone away — we are not yet "out of the woods".
In regions with low vaccination rates and/or already high infection rates, including NSW' Northern Rivers and the Riverina, the coming holiday season is a source of worry.
The World Health Organization (WHO) has just remarked on the dangerous resurgence, the fourth wave in Europe, driven by opening up and by low vaccination rates.
We should be afraid, perhaps even very afraid
Australian Medical Association (AMA) principals and emergency medicine staff warn that in December hospitals might buckle under the strain. Victorian AMA president Roderick McRae is worried: "It is going to get worse before it gets better and we have staff who are severely burnt out. The situation is very likely to deteriorate before it improves."
Public health safety is never achieved during a pandemic by one great panacea, by one single method, however much it appeals.
It's not a superhero story of "Hey presto! The magic vax liberates us! 'I'm Free!'"
Public health safety is always a story of multiples — multiple people and multiple factors.
A vax-plus policy which requires masks indoors, access only for the fully vaccinated, social distancing, limited numbers indoors, QR codes and testing and tracking and sometimes isolating can work.
What do we now need for a free and safe life for all of us? Especially in the run-up to Christmas and the summer holidays.
If we full take account of the analyses of the majority of our epidemiologists, our medical authorities and an understanding of a virulent virus spread through the air in inadequately ventilated spaces, what else do we need?
We need more than the excellent vaccines, even if we might be impressed by that wonderful and factual cry, "Six billion doses administered already, with 99.99 per cent safety".
We all need three things.
First, we need a follow on marketing campaign which reminds us that we still need caution.
In that saying that refrain, loved by fans of Hill Street Blues, and also a common farewell in Japan: "Be careful out there!"
Caring for yourself and others is a great Christmas message.
We have to remind everyone that the vaccine is a dimmer switch not an off switch. We can still catch and spread COVID-19 even if the transmission is weaker and the serious illness can be milder.
"Freedom day" is not a rolled gold guarantee of a diminishing virus or fewer hospitalisations, although there is some evidence that the latter may be happening.
That's far more likely if we all commit ourselves to good public health practices, including careful behaviour in gyms.
Second, we need to wear masks indoors where physical distancing is not possible and the ventilation may be inadequate (does the office or the gym have a carbon dioxide monitor, a HEPA filter, windows which can open and regulated numbers?)
That's what Britain's medical experts are clamouring for as the UK stares a serious new wave of the virus in the face. And some of those daily cases will be hospitalised, will be in intensive care or will struggle with long Covid for a year or more.
Masks worn indoors also work as great reminders of the need for our best public health safety behaviour when we can't socially distance.
And they will be supported by vaccinated certificates, continuing checks, QR codes, COVID-19 tests and some tracing and isolating.
Our third need is to enjoy a summer in the great Aussie outdoors, no not the bush (although that's good too), but al fresco eating and drinking. An Aussie outdoor Christmas or BBQ or picnic are national traditions we need more than ever, even the days on which in Victoria we might need a jumper or more.
Epidemiologist Professor Tony Blakely has warned us that "Christmas will be a superspreader event".
So whether you want to "make a hundred in the backyard at Mum's" or on the beach (I am always better on the beach), shoot some hoops or just enjoy lunch and a drink, wearing masks indoors and the usual health precautions still matter.
If we can celebrate the great Aussie suburban and country outdoors then the exciting last quarter, the tense final session and that special bargain are all calling us.
And so are our happy and healthy friends, extended family and workmates.