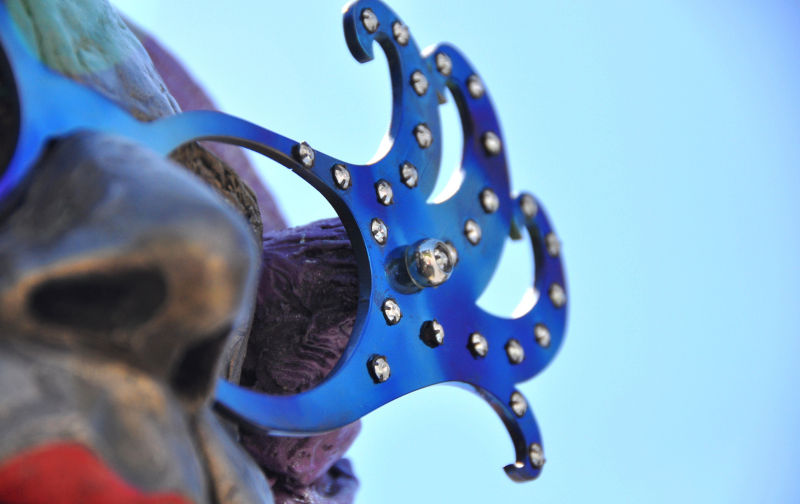 The passing of my distinguished predecessor, Sir Leslie Colin Patterson deserves a tribute.
Leslie Patterson was one of Australia's first cultural diplomats, being posted as Cultural Attache to the Far East by the Whitlam government in 1974, having previously served with distinction as Minister for Shark Conservation and Minister for Drought. (This was before he was knighted by Her Majesty Queen Elizabeth.) His move to Hong Kong from these home-based portfolios amply demonstrates Gough Whitlam's strategic decision to focus on Australian connections with East Asia. Many still remember speeches he delivered at the Mandarin Hotel in Hong Kong. It is said that hotel staff had not been informed of his diplomatic status and attempted to deny him entrance to the hotel because of his unkempt appearance, unsteady gait and slurred speech. Not one to accept such slurs being cast on a representative of the Governor General Sir John Kerr, Les insisted on his rights and charmed his audience on that and many subsequent occasions.
The challenges of the role of representing Australian culture in Asia at that time were immense. Canberra quickly realised the need to appoint several assistants. This was how I found myself posted as cultural attache to Beijing in 1975. I did my best, but I was constantly being compared to my regional predecessor, who by that time had been moved to the Court of St James in London, a highly merited promotion that I never attained.
I must say that the fashion advice that Les used to hand out was difficult to implement, being a sheila, and being located in the Peoples Republic, not the beating heart of the British Empire. Crimplene suits did not cope with the sub-zero temperatures of a Beijing winter and hand-knitted ties featuring kangaroos do not look good over pure wool jumpers. He was a dab hand at networking, particularly with members of the opposite sex. My interactions with communist cadres were perforce limited because there was always a Party secretary present recording every statement. Although at the time China had no Australian Studies centres, junior officials of the Ministry of Foreign Affairs were dab hands at learning the lingo so that it was impossible to convey even coded invitations to meet at the local dumpling restaurant for a quiet chat.
Les Patterson defined Australian culture as "tradition, sanity and stability". He was ambivalent on Prime Minister Paul Keating's proposal to hold a referendum on a republic, but admitted that it might be possible if there were more royal scandals. Meanwhile, he recommended that Australian artists work on a new flag, stamps and national anthem. The flag, he said, should be green and yellow – "green in homage to the Emerald Isle, and yellow for bananas."
Les was a caricature, larger than life and grotesque. More than any of the other fictional characters that the late Barry Humphries created, Australians found this one offensive. Humphries, like Hogarth, like Tenniel (the illustrator of Alice in Wonderland), intended to shock. His aim was not simply to amuse but to cause audiences to consider why the character made them feel uncomfortable.
The repulsive aspects of Les Patterson bear consideration. At the time that he came into being, there was sexism, alcoholism and a desire to ape the British upper classes on the cheap. Les was never involved in cultural exchanges. His type of diplomacy was purely transactional and always self-centred. Fortunately, none of these characteristics exist these days. Or do they?
For more details of Sir Les' diplomatic career, the reader is referred to his personal website Sirlespatterson.com.