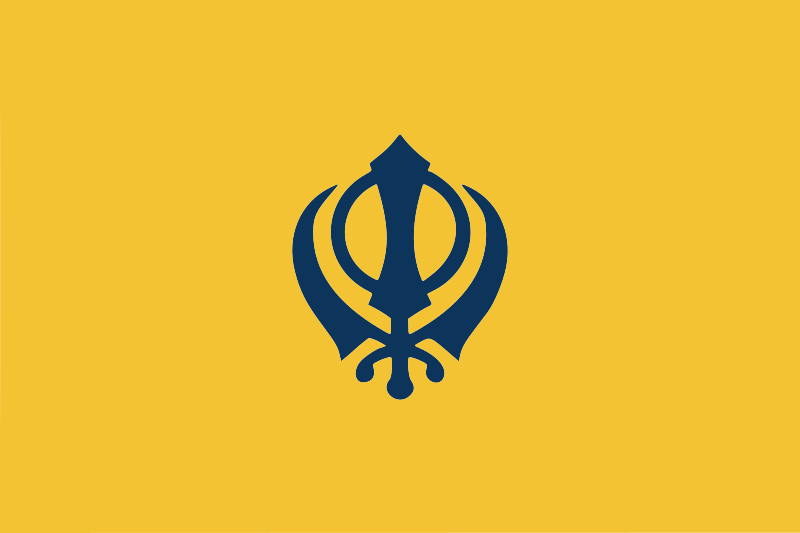 India appears to have taken a leaf out of Saudi Arabia's book in dealing with its critics abroad, with the alleged killing by Indian agents of a prominent Khalistan activist in Canada recently.
In fact, if one goes by the accusation levelled by Canadian Prime Minister Justin Trudeau, India has not even bothered to hunt down the man, Hardeep Singh Nijjar, and execute him outside the country. No, the foul deed was done on Canadian soil.
Hardeep Singh Nijjar's life was allegedly snuffed out in Surrey, British Columbia, in June. One needs to ask whether someone in Australia will be next, given that Indian Prime Minister Narendra Modi had, during a visit Down Under recently, raised the issue of protests in Australia by Khalistan activists with his counterpart, Anthony Albanese.
Saudi Arabia, it may be recalled, allegedly murdered one of its citizens, Jamal Khashoggi, in October 2018 while he was visiting the Saudi embassy in Istanbul. Khashoggi, who was resident in the US, had been a constant critic of his country which is a frontrunner for the title of the world's most barbaric regime.
The Khalistan movement goes back to the 1930s and had, as its aim, the creation of an ethno-religious state for Sikhs in Punjab. The movement has been largely quiescent after the Indian army entered the Golden Temple in Amritsar, the holiest Sikh shrine, in June 1984 and flushed out activists of the movement who had taken refuge there. The leader of the movement at the time, Jarnail Singh Bhindranwale, was among the dead.
The blowback came on October 31 the same year, when two Sikh guards of the late Indian prime minister Indira Gandhi shot her dead in cold blood. The act led to a great deal of bloodletting and India's capital was shut down for days, with trains full of dead bodies periodically arriving there. [I was in Delhi for a reporting assignment when Gandhi was assassinated and had to borrow money from a friend to take a flight back to Bangalore. Even cigarettes were difficult to obtain at that time, so scared was the populace to venture out from their homes.]
In June this year, India was angered when activists gathered to hold what they called a referendum in Sydney's western suburbs on creating a Khalistan state. Such votes have been held in Melbourne and Brisbane as well. Two activists were taken into custody as they were in possession of knives. Modi has made no secret of his anger over this, and India made it known in a statement it issued after bilateral talks Australia during the recent G20 summit.
The extent of the fallout from the Canada incident depends entirely on how the Americans react. The Australian reaction has been nothing if not lukewarm, with Albanese playing down things when reminded about his reference to Modi as the boss during the latter's visit to this country earlier in 2023.
However, a more serious reaction was offered by Foreign Minister Penny Wong and rightly so. There are a good number of Sikhs who live in Australia and one of them, Jaswinder Singh, co-founder and secretary of Sikh Volunteers Australia, a group that has been delivering food to disadvantaged groups, won a local hero award on Australia Day this year.
The reaction of the Australian mainstream media to this horrific murder has been very low-key, though journalists tend to go ballistic when China indulges in any act which could be cited as a violation of human rights. What's sauce for the goose is definitely not sauce for the gander.
India is probably counting on the fact that the West, Australia included, has chosen to indulge its savagery in other areas, simply because New Delhi is being looked on as some kind of bulwark against China.
Trudeau has been on the front foot after the killing, and one Indian diplomat, the head of India's Research and Analysis Wing, a spy agency, has been deported. India has reacted in kind and sent a Canadian diplomat packing.
The UK and the US have also expressed concerns over the killing. But we all know the way US President Joe Biden reacted to the murder of Khashoggi, first talking tough ("we will treat them like pariahs") and later going to Riyadh to bump fists with Mohammed bin Sultan, the Saudi Crown Prince and the Saudi royal claimed to be behind the murder. Oil, it turns out, is much thicker than blood.
Something similar can be expected in this case as well. Canada is not that influential when it comes to international politics and merely does the bidding of the US. If any doubt exists about this, one need to only point to the detention and later freeing of Meng Wanzhou, the daughter of the founder of Chinese firm Huawei Technologies, a company that has been banned from business in many countries after the US accused it of manufacturing products that spied on telecommunications traffic. Meng was arrested in December 2018 and released in 2021 when a deal was cut.
India could once claim to be the world's biggest democracy. Alas, those days are long gone and critics of the government, even those who couch their differences in silken words, have much to fear.
Probably, celebrated Indian author Arundhati Roy put the current state of the country into words best when she wrote recently: "…we continue to have elections, and for that reason, in order to secure a reliable constituency, the ruling Bharatiya Janata Party's message of Hindu supremacism has relentlessly been disseminated to a population of 1.4 billion people. Consequently, elections are a season of murder, lynching and dog-whistling – the most dangerous time for India's minorities, Muslims and Christians in particular."
For more on this topic, P&I recommends: