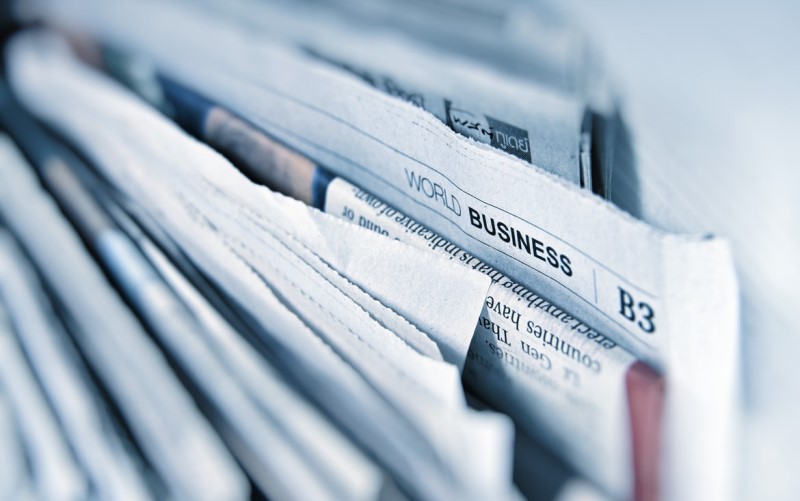 In the Asian media, COP26 isn't all about net zero plans and phasing out coal — our region is just as concerned with the potential potholes.
As the COP26 climate-fest begins, Australian media is focused on plans, targets and the push to phase out coal.
But Asian media outlets do not all share the obsession. Their coverage is more nuanced and more cautious, with concern for the potholes as well as the pathway.
The Times of India, for instance, looks at the limitations of the Glasgow conference. An opinion piece by environmentalist Chandra Bhushan, is sceptical of the "last best chance" hype surrounding the meeting:
"This is not the first time such hype has been created around a climate summit. I can list at least three — Kyoto in 1997, Copenhagen in 2009 and Paris in 2015 — where the noise was deafening but the outcome was muted. Unfortunately, Glasgow COP is heading in the same direction."
Bhushan, CEO of the International Forum for Environment, Sustainability and Technology (iFOREST) lists some of the demands from various governments — phasing out the use of coal; net-zero emissions deals; a 1.5 degrees Celsius declaration; compensation for less-developed countries already damaged by climate change; and $100 billion in finance for climate change. "Most of these demands will not be met because the groundwork has not been done," he writes.
Take the issue of coal. India (70 per cent) and China (62 per cent) rely in coal for electricity generation. But there has been no discussion of how the coal transition will occur and who will pay for the closure of mines and power plants: "Without discussing the nuts-and-bolts expecting a coal power treaty is unrealistic."
An article in The Jakarta Post calls on President Joko "Jokowi" Wiwodo to use his 2022 presidency of the G20 to push for a new platform of climate and sustainability justice — a fair distribution of sustainability burdens and benefits.
"The needs and aspirations of developing countries for economic growth must be respected," the article says.
The writer, Edi Suhardi, is described as a sustainable palm oil analyst, and he kicks back against critics of the deforestation caused by palm oil production, arguing that rich world emissions are the biggest problem. EU emissions, he says, are three times higher per capita than Indonesia's. "Rather than looking at total emissions per country, policymakers need to reformulate commitments based on a per capita basis," he says.
China, in the Australian debate, is the climate change glass half-full and glass half-empty. Activists point to its massive expansion of renewable energy resources; sceptics to its continued (and still growing) reliance on fossil fuels.
China Daily, an official Chinese government newspaper, acknowledges the country is engaged in a difficult balancing act.
An opinion piece draws on a recent White Paper on the response to climate change: "The country has a lot of difficult tasks to fulfil even as it strives to realise its emissions goals." These include upgrading infrastructure, coping with advancing urbanisation and improving people's livelihoods:
"Through exploring ground-breaking green development measures and embedding them into its pursuit of high-quality development, the country is trying to reconcile the internal contradictions between growth and emissions reduction."
Asian media pre-COP26 coverage has a rich world-developing world feel. Hong Kong's South China Morning Post is anchored in the rich world but HK is part of a country that, no matter how rich it is getting, regards itself as developing.
SCMP carries more than a few articles of the kind that would be familiar to Australian readers — about the imminent catastrophe of climate change, the need for swift and drastic emissions reductions and the value (and limitations) of carbon pricing.
But editorially it comes down in favour of developed countries meeting their commitments to compensate poorer nations for the costs of forsaking fossil fuels. In an editorial, it says:
"They promised in 2009 to channel US$100 billion a year to less wealthy countries to help them adapt. After still falling short by US$20 billion in 2019, they will not reach the target until 2023. Climate finance will be central to the success or failure of the summit … Hopefully developed nations will reach a deal to offer more help. One positive sign is that climate change is seen as one important area in which China and the US can improve tense relations."
apan and South Korea belong in the rich-world camp and this is reflected in their media.
Japan's Asahi Shimbun says in an editorial: "COP26 is vital for the world's efforts to stop global warming in the next 10 years. Its efforts are viewed by many people as 'the last opportunity" for humans to avoid climate catastrophe."
The paper notes new Prime Minister Fumio Kishida is going to the summit. Japan, it says, is facing a test of its commitment to play a significant role:
"Japan's new basic energy plan … promised to lower the share of coal-fired power generation in the nation's overall electricity output to 19 per cent in 2030. But a growing number of European nations have announced specific deadlines for phasing out coal. Japan needs to announce when it plans to end using coal to produce electricity."
Glasgow would also discuss a carbon-free future for the auto industry. Europe has been stepping up the shift to electric vehicles, the paper says, but Japan has been left behind in the race because it has stuck to promoting hybrid technology.
China (the largest greenhouse gas emitter), India (number three) and Russia (number 4) all need to commit to sharp cuts. Japan should work with other G7 nations, it says, "to prod these countries into action".
The Korea Times last week ran a piece of commentary by Jang Daul, a leading Greenpeace activist in Seoul. He looks at South Korea's growing soft power through the rise in international popularity of its culture. K-pop groups, the movie Parasite and the TV series Squid Game are examples.
"I want my country to be credited not only for its culture but also for its responsible actions in this era of global climate emergency," he says.
But Korea's greenhouse gas emissions were ranked fifth among developed countries in 2018.
He has a different way of looking at the rich countries-emerging nations divide:
"The average Korean emits 12 tons of carbon dioxide annually. The average Thai emits four tons, three tons for the average Vietnamese, two tons each for the average Indonesian and Brazilian and one ton for the average Filipino … Developing countries are less responsible for climate change but more vulnerable to climate disaster … Developed countries, including Korea, need to take more responsibility, following the principle of 'polluter pays', in order to ensure climate justice."
This article is the first in a regular series by David Armstrong on 'What Asian media are saying' on important issues.
Australian media is overwhelmingly focussed on news and views out of Washington, New York and London. That is why I often call our media the White Man's Media. The North Atlantic pre-occupation of our media is at the expense of understanding of our own region.
In Pearls and Irritations we are attempting to combat the parochialism, ignorance and sometime racialism of our mainstream media about Asia. — John Menadue