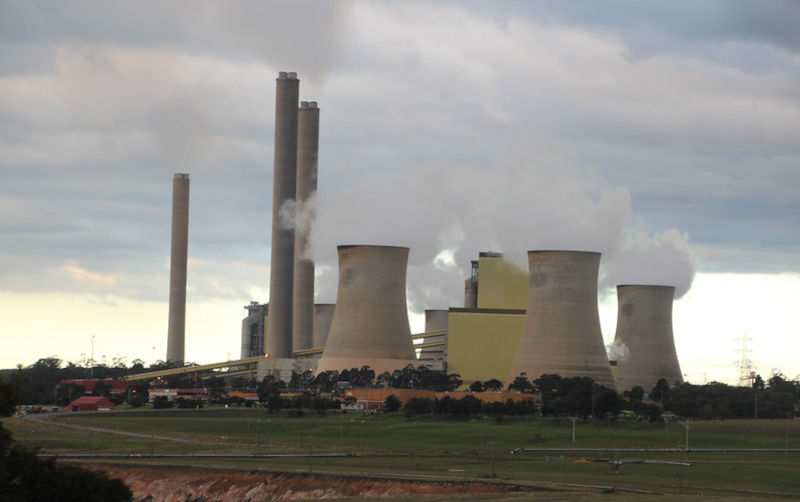 There is a lot for the new government to get on with as it leads our transition away from a high-carbon economy. The Greens and Teals should focus on pushing the program forward rather than arguing about the 2030 target.
The election is over. I was a volunteer for a Teal candidate, Sophie Scamps, so (disclosure) I am more than happy with the outcome.
In economics, the new government has a tough gig. Treasurer Jim Chalmers inherits huge debt and deficit, a bout of inflation, interest rates rising off the floor and global uncertainty. But his colleague Chris Bowen, Minister for Energy and Climate, has a clearer path ahead. And he has a plan, called Powering Australia. It is a pretty good plan. Much of what Bowen must do is cleaning up a huge mess created by his predecessor, Angus Taylor.
A big part of the plan involves adapting and strengthening the electricity grid to handle increasing amounts of renewable energy, eventually reaching 100 percent of supply. At the same time, the amount of power needs to ramp up as many more parts of the economy electrify (think electric cars and buses, for instance) and new "green" industries emerge. The Commonwealth plans to spend $20 billion on "Rewiring Australia", over several years. It will coordinate its efforts with the states instead of leaving them, as Taylor did, each to do its best on its own. "Rewiring" should unlock billions of state investment in the grid and many more billions of private investment in generation and the new "green" industries.
There are technical things to be done. One is to update the rules of the National Electricity Market to include consideration of the environmental impact of investments.
Another plank of Bowen's plan is to revamp the Safeguard Mechanism. This complex policy, little known to the public, is supposed to reduce carbon emissions from industry. It was launched by the Abbott government and adjusted by Taylor. Malcolm Turnbull called it a "figleaf", but wet lettuce leaf might describe it better. Analysts at Reputex predict that emissions from industries other than the electricity sector will increase from 137 million tonnes of CO₂ and equivalents in 2021 (over a quarter of the national total) to 150 million tonnes by 2030. Industry would then be our largest source of emissions. Bowen proposes to adopt a proposal from the Business Council of Australia to reduce "baselines" for the 171 large emitters included in the scheme gradually and predictably, with protections for those highly exposed to trade. Industrial emissions should then be reduced in the direction of the government's target.
Also in the plan are incentives for electric vehicles, subsidies for community batteries and "solar banks" and measures to improve energy efficiency.
There is a lot to like in Bowen's plan. The Greens and Teals could focus on what is not in there.
Zali Steggall's Climate Change Bill called for the establishment of an independent Climate Change Commission. It would be charged with preparing an assessment of national risks due to climate change. Her bill also called for progressive emissions reduction targets every five years and reviews of how Australia is doing against them.
Another thing not in the plan is joining the global pledge to cut methane emissions by 30 percent by 2030. President Biden launched this at the end of COP 26 in Glasgow last year. Scott Morrison, having just signed on to the commitments of the conference, ignored it. Methane is the second most important greenhouse gas after CO₂, and we produce a lot of it. Big gas projects like Woodside's Scarborough and Santos's Barossa, will emit much more. Methane should be regulated in Australia.
The Commonwealth and states could work together on a structural adjustment plan for workers who will inevitably be displaced by closures of coal-fired power stations and phasing down of fossil fuel exports. Fear of the future has fuelled the climate wars of the last few years.
The Greens and Teals could consider amending the Environmental Protection and Biodiversity Conservation Act, under which federal environmental approval is given to major projects, to require the Minister to consider the impact of projects on the welfare of future generations.
As we all know, Labor went to the election with a target to reduce greenhouse gas emissions by 43 percent compared with 2005 levels by 2030. This number was calibrated to suggest deeper cuts than the Coalition was proposing, but not so deep that they would frighten Labor supporters in coal seats. The Coalition stuck to the 26-28 percent cut proposed by Tony Abbott, even though their own projections suggest we will reach 30 percent or more.
Zali Steggall has called for a target of 60 percent. Will Steffen, a leading climate scientist, says it should be 75 percent.
My hope is that not too much energy will be put into arguing about this target in the new parliament. It is only a target. The actions involved in getting there matter much more. Let us get on with what is good in Bowen's plan, stop it being thwarted by political manoeuvres and add some things that are not in the plan.