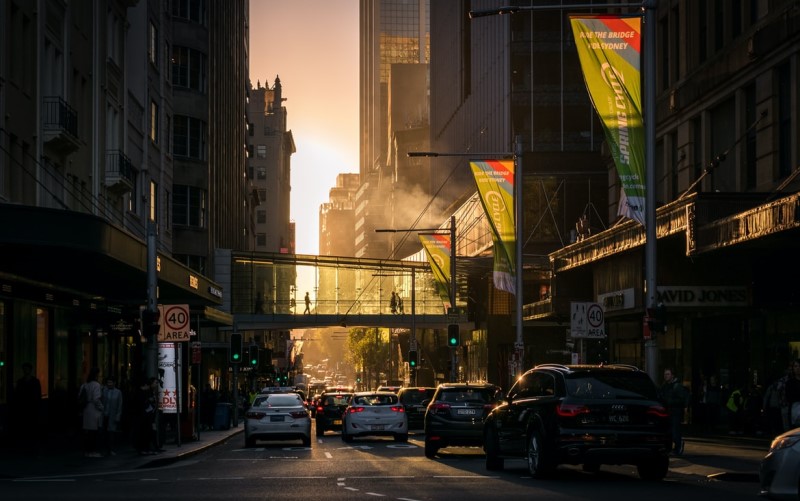 The government's Climate Change bill, with its 43 percent emissions reduction target, has passed the House. Now, there is a huge agenda of things to do to reduce Australia's greenhouse gas emissions.
The Greens and Teals should nudge the government along to achieve far more than a 43 percent emissions cut by 2030. Hallelujah! The Albanese government's Climate Change Bill has passed the House as part of a successful first sitting. It looks set to pass the Senate next month.
The Greens wanted more. They put forward some worthwhile amendments. But they did not try to block the Bill, as they did the Rudd government's Carbon Pollution Reduction Scheme in 2009.
We all know a reduction of emissions by 43 percent by 2030 compared to the base year 2005 is inadequate. But it is a lot better than the feeble 26-28 percent target of the Coalition.
The difference between the election policies of the Greens and Labor was that Labor was seeking to form government (which it duly did). The Greens just wanted to make a point. Labor had to compromise to avoid losing its coal seats.
Perhaps the Greens are maturing into a real party that will be part of a coalition one or two elections from now, like their counterparts in New Zealand or Germany. Or is this too much to expect?
That intriguing new class of urban independent members (not a party!), the "Teals", put forward several more good amendments. Albanese and the minister, Chris Bowen, accepted them sensibly.
Actions mean more
Targets have symbolic value. They are hard to reverse. But they are only targets. The important thing now is to get on with actions to reduce our greenhouse gas emissions.
The government is proceeding with its $20 billion "powering the nation" plan. This will strengthen the electricity grid so it can handle much larger amounts of power from renewable sources. It will open the way to more grid investment at the state level and large investment by private enterprise in wind and solar power and energy storage. As part of this, an initiative set up in principle by the Coalition but not followed through should lead to big private investment in offshore wind power.
Bruce Mountain, a leading energy economist at Victoria University, says that to achieve Labor's 43 percent emissions reduction largely through the electricity system, Australia needs to add 45 gigawatts of wind and solar generation and 15 GW of storage by the end of this decade. These are serious numbers with a serious cost: around $115 billion. For perspective, since 2010 we have installed 32 GW of renewable generators and just one GW of storage.
In a technical move expected to have significant impact over time, Commonwealth, state and territory ministers are working on inserting an environmental dimension into the objectives guiding the rules of the National Electricity Market. This innovation was started by the ACT.
The government has another string to its bow, the "Safeguard Mechanism". This was introduced by Greg Hunt when he was Minister for the Environment but neutered by his masters. The framework still exists. It covers the 215 largest-emitting plants, which accounted for 27 percent of Australia's greenhouse gas emissions in 2021. They have been allowed to increase their emissions and, if unchecked, will account for a third of the total by 2030.
From mid-2023, Chris Bowen intends to use the Safeguard Mechanism to force the major emitters to reduce their emissions. Each will have a "baseline" set by the Clean Energy Regulator. They will have to buy "Safeguard Mechanism Credits" if they exceed their baselines or will be able to sell credits if their emissions come in below baseline. The intention is to reduce industrial emissions by five million tonnes each year to 2030 and to net zero by 2050.
This won't be easy, says Alan Kohler. The Regulator will have to work out 215 individual baselines. Bowen has promised special treatment for many classed as "emissions-intensive trade exposed". Then there is the question of what to do about large new emitters. Woodside's Scarborough liquefied natural gas project is huge. Santos's Barossa is another big one. Scarborough alone is expected to emit 41 million tonnes a year. Everyone else's baselines will have to fall much more steeply to accommodate Scarborough and Barossa and still make the net reduction target of 5 million tonnes each year.
It would be better for the world if projects like Scarborough were not going ahead, given the call from the International Energy Agency for no more projects of this kind. But blocking an investment already given the green light by the last government, which paid little heed to the global climate change crisis, would bring on major legal issues. Letting them proceed is another Labor compromise.
A third string to the bow is the multi-billion-dollar Emissions Reduction Fund, which dates from the Abbott era. It issues "units"' for approved emissions abatement projects, like the credits of the Safeguard Mechanism (and potentially interchangeable with them). Most of the projects it has supported are for regeneration of native forests, avoided deforestation and burning or generating power from landfill methane.
Professor Andrew McIntosh, an expert in the field, and his colleagues at ANU Law School have found that many ERF projects have not delivered the promised abatements. They say the ERF has many failings of governance and have called it "an environmental and taxpayer fraud".
Chris Bowen has appointed former chief scientist Ian Chubb to review the ERF. If its integrity can be restored, the ERF should produce major gains by promoting the sequestering of carbon in soils or permanent forests, or through industrial emissions reduction.
More for the Greens and Teals to demand
The Greens have called for a ban on all new fossil fuel projects, an idea rejected by Labor as too damaging to the economy (or perhaps to their hold on coal seats).
Perhaps more likely is another idea from the Greens: an amendment to the federal Environment Protection and Biodiversity Conservation (EPBC) Act of 1999.
When a major project is proposed, if it is likely to have impact on any of nine important aspects of the environment (wetlands, endangered species, etc.), a "trigger" obliges the minister to assess this impact before approving the project. More than once, an extra trigger has been proposed to consider the impact on the world's climate of projects with high emissions. Now might be the time for this.
In May last year, eight teenage girls and an elderly nun used the common law for the same end. They sued the Minister for the Environment on behalf of all Australian children over the approval process for expansion of Whitehaven's Vickery coal mine in NSW. They argued the minister was failing in a duty of care to protect young people from the effects of climate change and that this should be assessed as part of the approval process. They won their case. The Minister, Sussan Ley, approved the expansion while the case was under appeal. In March this year, the full Federal Court reversed the earlier judgement, finding that as the law stands the minister does not have a duty of care to Australian children.
Experts like Brendan Sydes of the University of Melbourne and his colleagues, writing in The Conversation, say the EPBC Act has not been particularly effective in protecting wetlands, threatened species or other aspects of the environment. Introducing a new trigger might best be combined with a full overhaul of the Act.
Alan Kohler has suggested setting the Safeguard Mechanism baseline at zero for any new project with large emissions. The project's owners would have to buy credits, potentially a lot of them, for any emissions they can't reduce or offset. It's a neat idea, but I don't think it is likely to happen.
What about cars?
Transport accounts for 18 percent of Australia's greenhouse gas emissions, and the amount is growing.
To date, Australia has not shown much zeal for electric cars. Giles Parkinson reports in RenewEconomy that only two percent of cars sold here are electric, compared to a world average of 14 percent. Nine of those lumbering 4×4 utes that are every tradie's dream were sold for every electric car in Australia in 2021.
Recent articles in Fairfax papers and a report by the Australia Institute have revealed that the companies that make our cars (all of them foreign) have maintained an intensive, secret lobbying campaign to keep our market open for petrol and diesel vehicles, especially big ones. This must be a very good market for them.
The Australia Institute reports that our average emissions per kilometre driven are 30 percent higher than in the USA, home of big cars.
The way to deal with this is through fuel efficiency standards, which apply in most of the world's car markets. Many people have advocated adopting such standards for well over a decade. The industry has resisted. Murdoch papers have attacked the idea. The Coalition government, always open to lobbying, let the petrol heads run.
Labor's election policy was to cut import tariffs on lower-priced electric vehicles and to discount fringe benefit tax for those provided by companies to employees. This is something, but not enough to make much difference.
Now, at last, Chris Bowen is working on introducing fuel efficiency standards, probably using an established model from Europe. The Greens and Teals should support this. By requiring manufacturers to improve the weighted average fuel economy across the range they sell, the standards will encourage them to boost electric vehicle sales.
More to do
There is lots more to do, the best of which the Greens and Teals should back.
More federal and state assistance could go to decarbonising industries like zinc and aluminium (and possibly steel) and to establishment of entirely new industries such as green hydrogen and ammonia. We will need these when our present big exports of coal and LNG decline.
Buildings, including houses, should be made more energy efficient. Emissions from making construction materials need to come down, whether through changing the mix or decarbonising production.
Everything possible should be electrified, for instance the heating of homes, offices and many industrial processes. Green electricity will then displace a lot of gas and some oil and coal.
Alan Kohler suggests weakening the ability of landowners to resist the march of new electric grid connections, which are essential to general electrification.
Restructuring programs are needed in areas where a large proportion of jobs is at risk through the run-down of fossil fuel industries.
Climate change is a global crisis affecting us and everyone else. We need to pull every lever available to try to meet the Paris goals. The Greens and Teals, working constructively, have the potential to nudge the government to much more than 43 percent emissions reduction by 2030.