The latest revelation is that Crown is being formally investigated by AUSTRAC for breaches of money laundering regulations. But these are the tip of what is becoming a fairly substantial iceberg.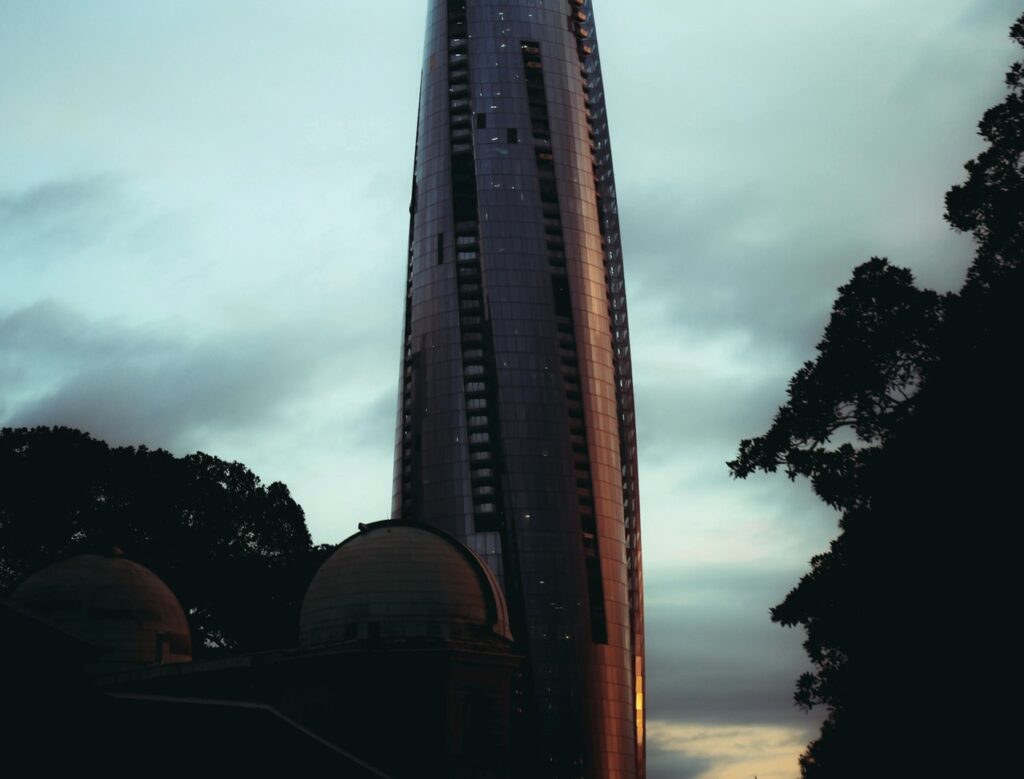 Crown Resorts Ltd has been subjected to considerably more scrutiny in recent times than its shareholders, and high-profile board, might have expected. Certainly, as directors, and the major shareholder, James Packer, appeared before the inquiry convened by the Independent Liquor and Gaming Authority of NSW, revelation after revelation indicated that things at Crown were not entirely as thought.
Mr Packer has not been a director of the company since 2015, but has apparently been provided with regular updates about company performance not available to other shareholders, nor to the board. He also appears to have been instructing executives, despite not being a director. When he stood down, it was purportedly to focus on other key activities for the company. During his evidence it became clear that it was a consequence of his ill health. His previous plan to privatise the company was also something of a mystery, and led to threatening behaviour involving his Mossad contacts and the Sydney businessman who didn't end up producing the equity he needed to make it happen. He admitted to the inquiry that this behaviour was disgraceful.
Meanwhile, in the real world, Crown has argued that it does everything by the book: money laundering, allegations of criminal involvement in junket operations, unlawful activities in China intended to recruit high rollers, machine tampering, and so on were all, according to Crown and interestingly its directors, unfair beat-ups.
The Victorian Commission for Gambling and Liquor Regulation (VCGLR) seems, for the most part, to have agreed. An investigation into the machine tampering allegations eventually transpired only once the allegations were made public via whistleblowers using Andrew Wilkie's 'pokie leaks'. The company copped a $300,000 fine (the biggest ever dished out by the VCGLR), denied the allegations, but paid the fine. After all, $300,000 is what one of its 2,800 machines makes in a year. Petty cash. The money laundering allegations raised by the Fairfax-Nine revelations were also partly a consequence of whistleblower images of shopping bags full of money being deposited at the casino.
More significant, perhaps, was the arrest of 19 Crown operatives in China in 2016. It appears these people were breaching Chinese law, and operating an office out of a residential building. It also appears unclear who had authorised this operation, and how it continued in circumstances where people were allegedly fearful of the Chinese government's crackdown on such activities. Helen Coonan told the inquiry last Friday that Crown had not investigated the arrests internally because of legal advice that it might compromise their position in a class action seeking redress from the company for the collapse in its share price. She admitted it might have been a good idea to review it, in retrospect.
There are many mysteries surrounding Crown. The power the company (or Mr Packer) seems able to exert is remarkable. When the Packers controlled media outlets it was perhaps understandable. Standing up to the Packers was not an activity any ambitious Australian politician would countenance. Crown is a big employer, and the Barangaroo development would certainly have a positive impact on Sydney's building industry. Even so, the Crown mystique may these days be a function of the company's illustrious board members, as much as the Packer name and reputation. Crown also makes itself a centre for big events in Melbourne. In normal times, events like the Walkley Awards for Journalism, the AFL's Brownlow medal for fairest and best player, the Allan Border medal for cricket and so on have regularly been held at Crown. These activities give the casino an image most businesses would envy. As a legitimation and cultural-embedding tactic, it is close to perfect. The classiest joint in town, one might say.
Board chair Helen Coonan is a former Liberal cabinet minister, who joined the board in 2011 shortly after leaving Parliament. She became chair after John Alexander, formerly executive chair, stood down in January this year, having been in that role for three years. Alexander continues as an executive director. He was previously in editorial roles at the Sydney Morning Herald and Australian Financial Review, and CEO and executive director of Publishing and Broadcasting Ltd.
The current deputy chair is Dr John Horvarth, Commonwealth Chief Medical Officer between 2003 and 2009. Dr Horvarth was also a medical adviser to Mr Packer's father, Kerry. Ken Barton is managing director and CEO, having been CFO of Crown since 2010. Non-executive director Jane Halton is a former Secretary of the Commonwealth Department of Health and Ageing, and well known for her role in the 'kids overboard' affair as a deputy secretary in the Department of Prime Minister and Cabinet. She is chair of the Coalition for Epidemic Preparedness Innovations, a member of the Australian government's National COVID-19 Coordination Commission, and a board member of the ANZ bank and Clayton Utz, as well as a Director of Crown. Busy person.
Andrew Demetriou, formerly CEO of the Australian Football League, is another non-executive director, as is Harold Mitchell, media buyer and Melbourne identity. Guy Jalland is another non-executive director, as well as CEO of Consolidated Press Holdings Pty Ltd and an alumnus of PBL since 1998. Another non-executive director with a background in CPH is Michael Johnston, who is also currently finance director for that company.
Antonia Korsanos, another non-executive director was previously chief financial officer and company secretary of Aristocrat Leisure Ltd, gambling machine manufacturers, and providers to Crown of gambling machines. She has a pedigree that includes Kelloggs Australia & New Zealand, Goodman Fielder, and Coopers & Lybrand. John Poynton, another non-executive director, is a member of the board of Guardians of the Future Fund, with a vast experience in ASX-listed companies.
Overall then, Crown's board connects the company with corporate and political power aplenty. Well connected, reputable, and, it would seem, straight down the line. Added to this is the political clout and savvy of former ALP movers like Mark Arbib and Karl Bitar, respectively director of strategy and business development for CPH, and executive vice president Group Corporate Affairs for Crown.
The apparent collected wisdom and impressive corporate credentials (not to mention the connections) of this group is remarkable. The problem seems to be that no one seems to know who was in charge. Coonan told the inquiry the board relied too much on advice from management about the adequacy of anti-money laundering arrangements, etc, when it published a misleading advertisement in 2019 after the allegations around money laundering and criminal connections were aired by The Age, Sydney Morning Herald, and Nine Network. She eventually conceded to the NSW inquiry that Crown had facilitated money laundering, but through ineptitude rather than turning a blind eye.
Certainly, the accumulated evidence of the Board and Mr Packer has left none of them covered in glory. Halton told the inquiry last week that she felt pressure from the chairman and some independent Directors to sign the advertisement. Demetriou was accused of dishonesty in his evidence to the inquiry last week, and his independence as a director was questioned. 'Butt-covering, hubris and lack of remorse' were how investigative journalist Adele Ferguson described Coonan's evidence. That description adequately applies to the evidence of other directors.
Halton received remuneration of $249,917 last year for her role at Crown. Coonan $437,434, Horvarth $336,461, and Demetriou $229,468. Pushing back against activities or public statements that seem uncomfortable might, reasonably, be regarded as a role someone on such a package might feel empowered to undertake. It's not as though a director is just on the board for window dressing, after all.
The VCGLR has now asked Crown to show cause why disciplinary action should not be taken regarding the company's failure to implement controls around junket operations. VCGLR had been asked by the Victorian Minister to inquire into the Nine-Fairfax allegations last year, but put that inquiry on hold pending the NSW inquiry.
The AUSTRAC inquiry is looking into "concerns in relation to ongoing customer due diligence, and adopting, maintaining and complying with an anti-money laundering/counterterrorism financing program". Crown, of course, says it will comply.
The company's AGM will be held this week, on Thursday. The share price has halved from a high of $17.60 in January 2014 to $8.35 at the time of writing. Three directors are up for re-election – Jalland, Halton, and Horvarth. Conceivably, there will be some opposition to their re-election, although Mr Packer's 36% shareholding will undoubtedly support them.
Beyond this week, however, the reports of multiple inquiries will be delivered. The NSW inquiry may, as Mr Packer foreshadowed, require him to sell down his stake, and seek the appointment of independent directors. It may also impose other conditions on the licence for Barangaroo, or even recommend its refusal. The VCGLR inquiry may require additional conditions on the Victorian casino's licence, and the AUSTRAC inquiry may produce extremely interesting conclusions. The pandemic, of course, has shut the Melbourne casino, and the likelihood of high rollers making it to Sydney any time soon is remote. Whether the Barangaroo business opens in December, as scheduled, and whether Mr Packer will be there (he gave evidence to the inquiry from his yacht, apparently moored somewhere near Tahiti) is also unclear at present.
For a long time, Crown has done very well on the back of its highly effective legitimation program, including connections to the most popular sports and journalistic awards, and a governance arrangement that features a long list of eminent Packer loyalists, savvy corporate worthies, and well connected representatives of the political and bureaucratic class. Whether that has served the company well, let alone the broader community, is now an open question.