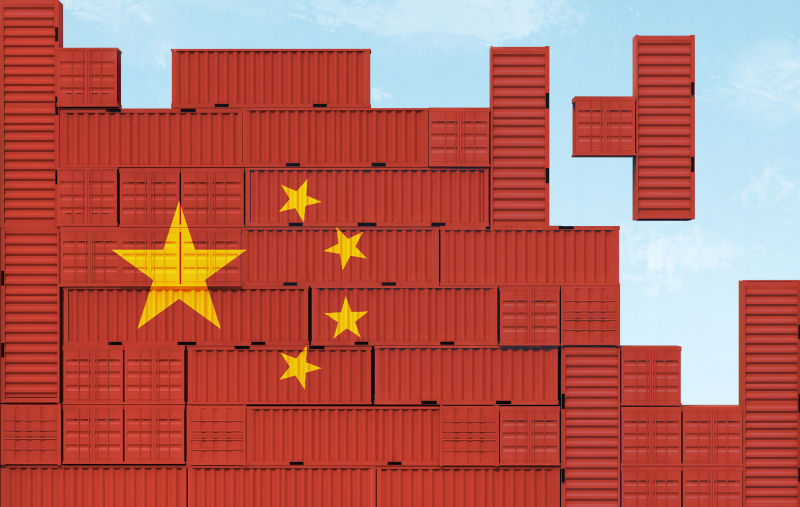 There is a sharp contradiction at the heart of the Albanese government's attempt to stabilise trade with China, whilst at the same time preparing for war with China in support of the United States.
Trade Minister Don Farrell has just returned from a visit to China. He described his visit as 'a step in the process of stabilising our relationship with China', a $300b two way trade relationship which underwrites our economic prosperity.
As the minister suggested and as we are seeing there are clear signs of improvement in trade relations that were so damaged by the Morrison Government.
One particular matter that is outstanding is Australian and Chinese membership of the trade agreement, the Comprehensive and Progressive Agreement for Trans-Pacific Partnership (CPTPP). Eleven countries, mainly in our region have signed the Agreement. Unfortunately, the Agreement has not been ratified because Donald Trump withdrew from the Agreement. That resulted in vassal states like Australia and Japan deciding not to proceed.
At his press conference in China Don Farrell gave a yes/no answer about the CPTPP:
Journalist: "Minister did you discuss the CPTPP?"
 Minister for Trade: "Yes, we did. We discussed that. The Chinese Minister indicated that they would like to be considered for accession to the CPTPP. I indicated that we still hadn't finally resolved the issue of the United Kingdom's accession. We do believe that that's imminent, but it still hasn't been finally resolved. Of course, accession to that agreement requires the consent of all the parties."
But the main discussion in China was of course about how to repair the trade relationship that was blown off course, which Our media, with their anti-China paranoia, blame China for.
Our White Man's Media (WMM), ever so keen to join the anti-China band wagon, will not do some easy research and homework with a few examples about how the problem started.
The anti-China drive was led first by Malcolm Turnbull and his advisor John Garnaut.
Australia began with anti-dumping tariffs in 2017 on Chinese steel and aluminium products that the WTO later found illegal.
When Turnbull banned Huawei operating in Australia in August 2018, we were the first government in the world to do so.
We then banned Chinese foreign investments in 2017/2018, including China Mengniu Dairy Co's proposed $600 million acquisition of Lion Dairy & Drinks, despite the Foreign Investment Review Board's agreement to the deal. There was hardly a security risk here with a dairy company!
We introduced foreign influence laws in 2018 directed against China that proved so wide that Turnbull himself had to declare that he was an agent of foreign influence after participating in a South Korean forum.
On April 17 2020 Peter Dutton urged China to 'come clean' on the virus. He was followed by Foreign Minister Marise Payne, trying to ingratiate the Morrison Government with Donald Trump. She announced on ABC Insiders Program that she wanted a non-WHO investigation unit (from many countries) to investigate origins of Covid in China. To join the anti-China psychosis Labor Opposition backed her. This was despite President Xi telling the World Health Assembly that China would support a 'Comprehensive Review'.
This was the final straw and China later in 2020 started imposing quotas, quarantine and other restrictions on selective Australian exports (coal, beef, barley, timber logs, wine, lobster, etc).
The political and media establishment in their ignorance and prejudice were surprised by the Chinese reaction. Our WMM thought the Chinese would as usual be a push over. How dare an Asian country do such a thing to us!
Together with the US we squawked about Chinese 'coercion' but our ally the US proceeded to grab as much of our lost sales in China that it could. Our WMM was silent.
In fact, the US should be the last country in the world to complain about coercion and sanctions. The US is the country above all others that imposes sanctions.
According to the Centre for Economic Policy in the US only four per cent of countries were subject to sanctions in the 1960s. They we're imposed  mainly by the US and to a much lesser extent by the EU and the UN. Today 27 per cent of countries are subject to sanctions.
We have seen the result in widespread death and suffering caused by US sanctions in Iraq, Iran (the most sanctioned country in the world), Afghanistan, Venezuela and now Russia. The unintended consequences result in death and starvation on a vast scale.But the US in desperation and belief in its own 'exceptionalism' tries to impose more and more sanctions and coercion on countries that don't follow its rules.
China should not have imposed sanctions on us even though Australian actions triggered the Chinese response. Sanctions and coercion have unintended consequences.
Hopefully we can now get Australia/China trade back on track.
But there is an elephant in the room we want to avoid and not talk about.
We have a whole raft of policies and programs that assume that China may invade us and the best way to avoid that is to support the US in a whole range of ways. In becoming an enthusiastic US proxy for war on China we make ourselves very vulnerable from our major trading partner.
The Minister for Defence and our embedded media warn us every day about the China threat – the Chinese military build up – despite the fact that the US spends more on defence than the next nine countries combined.
We are at the same time supporting more and more US bases like Darwin and Tindal to develop the capacity to attack China, and have entered into the AUKUS agreement, which is not to defend Australia, but to assist the US in a first strike nuclear capacity against China.
We have a long history of fighting other people's wars – at great cost to Australia. But there is now a big difference. IF we are drawn into a US war with China the results for us would be catastrophic.
There is a massive contradiction between stabilising our trade relations with China and our casting of it as a mortal military threat.
That position is not sustainable. We are planning to support an American war on China yet expect China to remain a loyal trading partner.
Penny Wong and Don Farrell keep saying they are stabilising the relationship with China when Richard Marles is out there almost every day dog whistling about the China threat.
But perhaps he has been on the Washington drip feed for so long he doesn't understand the immense contradiction in our relations with China and the enormous risks we are running.
We want improved trade relations with China whilst acting to support a US war with China. Something has to give.
Hopefully the Chinese are smarter than we are and take a longer view.