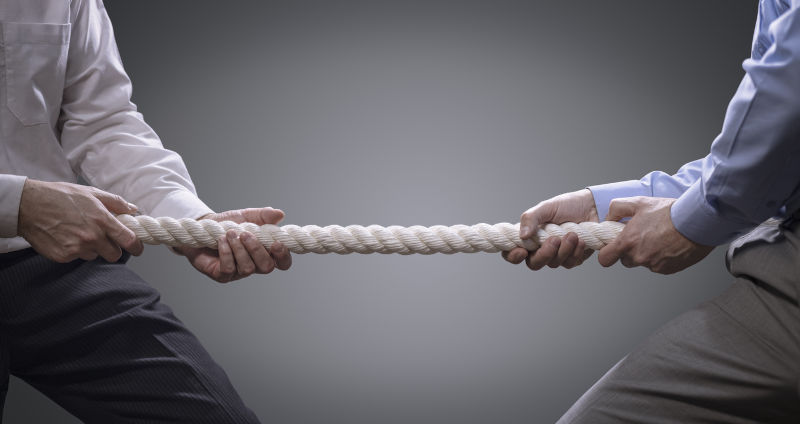 Desperate to present a united front at the forthcoming Labor conference in Brisbane, the Albanese government looks to prevent delegates voting on the merits of the AUKUS alliance and for recognition of Palestine as a state. On two crucial issues, dissent is feared. An opportunity for informed debate will be lost. Toeing a party line is the priority. On each issue, Australia's identity as an independent, human rights respecting country is at stake, so why fear debate?
On controversy over AUKUS, the lives of future generations, and their understanding of security via the alliance with the US military should be acknowledged. On Palestine, ALP delegates need the chance to oppose Australia's decades of collusion with the cruelties of successive Israeli governments, let alone its practice of ignoring Israeli settlers' violence towards Palestinians.
Reasons for challenging any prospective steamrolling of debates should be known, not just among delegates to an ALP conference.
Respect for a common humanity demands attention to the human rights of Palestinians. A common humanity, not just Australia's, is also at risk in the carefully promoted assumptions that China is our enemy, hence the AUKUS engineered purchase of obscenely expensive nuclear-powered submarines to protect US economic interests by patrolling Chinese coasts.
Forces which influence and frighten ALP managers have been around for years, but why do they influence the agenda of a national conference in 2023?
Debates at NSW constituency meetings have registered Labor members' rejection of the AUKUS agreement, but Labor Party HQ has perceived such rejection as a threat to unity, an unwelcome snub to powerful allies. On July 30, a regional NSW Labor conference disallowed a vote on the anti-AUKUS motions, returned the matter to constituencies and asked the architects of those motions to think again.
To prepare for a non-controversial national conference, a management plan is clear: the least delegates know, the better. To foster understanding of the implications of AUKUS, motions should be discouraged and debates not held. Instead, trust advice from retired US admirals and from inaccessible Canberra based, alleged expert think tanks.
In consideration of a country's security, and in the interests of promoting a dangerous policy, the paradoxical route to truth is to remain ignorant and fear dissent.
It beggars belief that AUKUS became policy when the ALP in opposition were booby trapped by a Morrison government which engineered the US UK alliance by deceiving the French. No scrutiny or debate occurred, neither in parliament nor in any level of the ALP, so a practice of concealment and secrecy must continue at a national conference?
A Labor government's reported avoidance of a decision to recognise a Palestinian state derives from the same reluctance to avoid offending powerful allies as has occurred in establishment deliberations about AUKUS.
Cowardice over Palestine is obnoxious but odd. Almost 140 nations including the Vatican have recognised Palestine as a state. Nasser Mashni, Chair of the Australian Palestine Advocacy Network (APAN) reminds the government that Australia recognised Israel seventy-five years ago, so what smidgeon of courage does it take to recognise Palestine now?
An answer to that question lies in the conduct of a Zionist/ Jewish lobby which still thinks it has a taken for granted entitlement to influence Australian policies towards Palestinians. The Israeli Ambassador to Australia argues that Palestine should not be recognised as a state until a final peace agreement has been reached, a monumental red herring given that a decades long peace process has been a farce.
Eager to promote the same arguments, Colin Rubinstein, Director of the Australian/Israel Jewish Affairs Council (AIJAC) can't resist advising a prospective Labor Party Conference that any motion to recognise Palestine as a state would be a setback to the peace process. Given this man's hypocrisy, it is astounding that any Labor member should still take notice of such a predictable, heavily biased, self-important lobbyist.
Labor members should also recall Israeli Finance Minister Bezael Smotrich claiming that Palestinians do not exist, they have no history; and Minister for National Security, Itamar Ben-Gavir supporting settler violence with his own national guard. If those events do not prompt support for a Palestinian state, the Brisbane conference could at least heed Israeli journalist Gideon Levy's warning that in face of slaughter by Israeli forces and pogroms by rampaging settlers, Palestinians are not even allowed to defend themselves.
Awareness of events in Israel/Palestine must raise questions about conference tactics to quell reminders about previous ALP undertakings to recognise Palestine, yet a Labor party's recognition of Palestine as a state would boost the morale of a people under siege by the most violent, right-wing government in Israeli history.
Fear of dissent also seems likely to drive attempts to stifle debate about an AUKUS foreign policy which can't be afforded, seem likely to be scuttled by the US Congress, and has nothing to say about dialogues for peace as the ways to enhance the chances of life on earth.
Discussion of such serious issues should not be stifled by determination to stage an impression of political unity at a national conference.