Home Affairs Minister Peter Dutton and his Department Secretary Mike Pezzullo are well known for their gratuitous cruelty. But does that mean they have been effective at maintaining immigration compliance and control?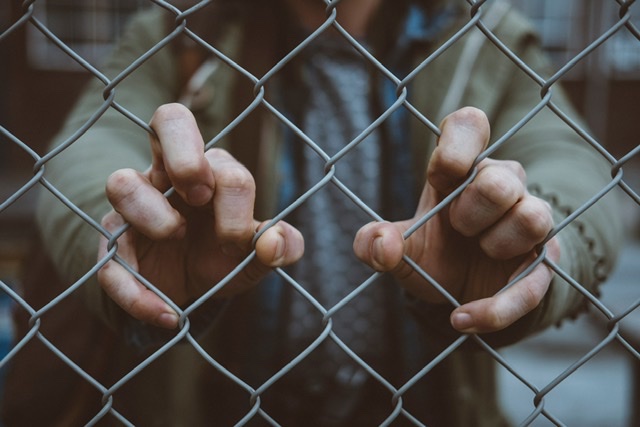 They have certainly created massive application backlogs and allowed visa application processing times to blow out to unprecedented levels while collecting record levels of revenue from visa applications.
Judging by their rhetoric, most Australians would assume this is because the two men are focused on border protection and immigration compliance.
That assumption could not be further from the truth as it would confuse gratuitous cruelty with efficient administration of the visa system with high levels of immigration integrity and good client service.
Table 1: Key Immigration Compliance Indicators
| | | | |
| --- | --- | --- | --- |
| Compliance Indicators | 2016-17 | 2017-18 | 2018-19 |
| Visa Cancellations | 57,113 | 57,429 | 53,993 |
| Locations of Unlawful Non-Citizens | 15,911 | 14,776 | 14,203 |
| Location of Unlawful Workers | 2,269 | 2,393 | 1,615 |
| Illegal Worker Notices to Employers | 402 | 322 | 297 |
| Illegal Fishers Taken Into Detention | 192 | 58 | 41 |
| Border Protection Marine Unit Patrol Days | 2,628 | 2,668 | 2,195 |
| People in Australian Detention Centres | 1,815 | 1,715 | 2,133 |
Source: DHA Annual Report
Table 1 highlights a steady decline in key immigration compliance indicators. The only immigration compliance indicator that was rising pre-covid was the number of people in detention in Australia (ie not including people detained on Manus and Nauru).
And that is not because more people are having their visa cancelled or because more unlawful non-citizens are being located. Both those indicators were strongly in decline. That was because Dutton and Pezzullo have become much more inefficient at removing unlawful non-citizens from Australia.
There has been a sharp decline in the number of people who have been removed from Australia from a detention centre and from the community (see Chart 1).
Even the number of marine patrol days associated with Operation Sovereign Borders fell in 2018-19 while Dutton and Pezzullo were warning us of a flood of boats associated with the now defunct Medivac legislation. The dramatic re-opening and re-closing of the Christmas Island detention centre in early 2019 at a cost of $185 million clearly had nothing to do with a fear of more boat arrivals.
Associated with the decline in marine patrols was a sharp decline in the number of illegal fishermen taken into detention.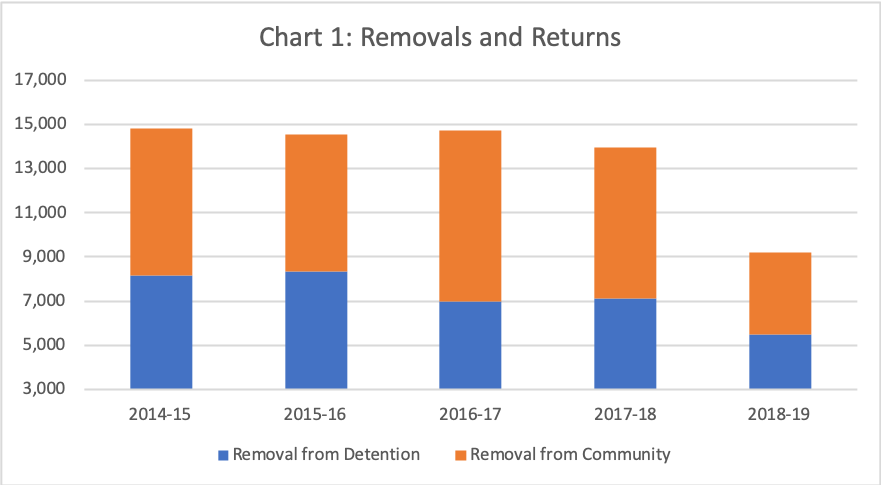 The decline in compliance activity is totally unrelated to the extent of non-compliance.
Over the past six years, Dutton and Pezzullo have overseen Australia's fifth major wave of asylum seekers – but this wave is different from the previous four.
This wave is by far the largest but, most significantly, it is dominated by people who are being refused asylum at both the primary and review stages.
While approval rates in our previous four waves were often in excess of 90 per cent, in this wave approval rates are usually less than 10 per cent. The approval rate for asylum seekers from the major source country, Malaysia, is less than 2 per cent.
The bulk of this fifth wave is just human trafficking to provide labour to farms, restaurants and massage parlours.
As result of this fifth wave, we now have:
More than 23,500 asylum seekers who have been refused at both primary stage and at the AAT and have remained in Australia without a visa. This group is growing rapidly as the AAT deals with its backlog.
People who have been refused asylum at primary stage but are waiting for an AAT decision or some other legal process. This group is approaching 30,000 and growing.
Asylum seekers awaiting a primary decision. This group numbers about 37,000 but may begin to shrink over the next six months with international borders closed.
So is the decline in immigration compliance activity due to Pezzullo shifting resources into customs work? No, even that is not the case. Customs activity is also in decline:
Sea cargo consignments inspected have declined from 85,389 in 2016-17 to 70,328 in 2018-19;
Air cargo consignments inspected have declined from 2.1 million in 2016-17 to 1.1 million in 2018-19;
International mail items inspected have declined from 58.5 million in 2016-17 to 36.4 million in 2018-19.
Number of instances of illicit drugs detected at the border have declined from 43,418 in 2016-17 to 35,763 in 2018-19.
A possible reason behind the decline in immigration compliance activity is that Dutton and Pezzullo have been warned not to interfere in the labour supply to farms. The decline in the number of unlawful workers located and in notices to employers using unlawful workers would tend to confirm this.
Another possible factor is that Dutton and Pezzullo are running out of space in mainland detention centres noting the rise in the number of people in detention in 2018-19. Hence the decision to again re-open the Christmas Island detention centre.
But the main reason may be the simplest.
Having wasted millions of dollars on a range of misadventures, they simply do not have the resources to do the standard immigration compliance work that is required. These misadventures are numerous, ranging from the bizarre re-opening and re-closing of Christmas Island detention centre in 2019; the subsequent re-opening of the centre to accommodate the Biloela family; the now abandoned escapade into visa privatisation and the ongoing detention operations on Manus and Nauru.
It is this waste that may also explain the decline in staff numbers in the Australian Border Force from 6,183 in 2016-17 to 5,667 in 2018-19. And while there has been an increase in staff in the Department itself, it is clear these staff are not devoted to clearing application backlogs or to compliance activity.
The fact is that under Dutton and Pezzullo, Australia's world-class immigration system has become paralysed, cruel and inefficient.