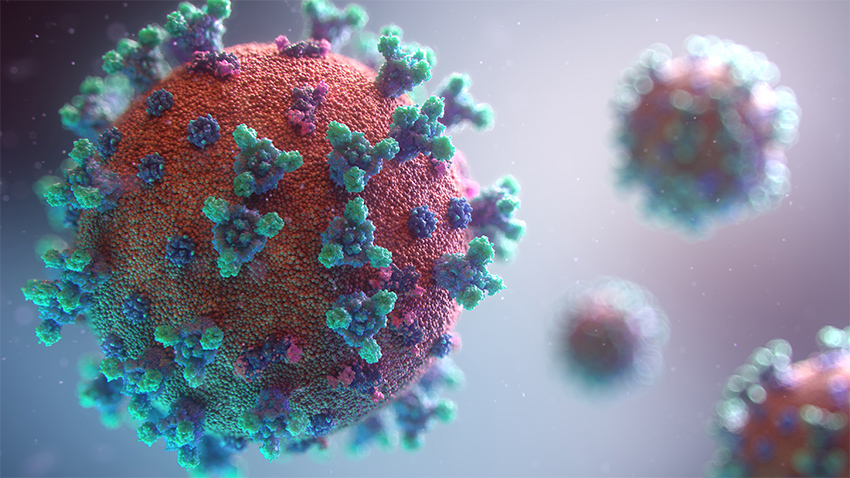 The small town of Wilcannia, on the Darling River in outer western New South Wales, has a predominantly Indigenous population of 549, more than 60 of whom now have Covid. At 11%, this is the highest rate of Covid transmission per capita in the state, three times higher than the Sydney hotspot LGAs. Wilcannia has one of the lowest vaccination rates, with around 15% of its Indigenous population fully vaccinated compared to the state average of 35%, while across western NSW less than 7% of the Indigenous population over 16 years is fully vaccinated. 
Wilcannia also has the lowest life expectancy anywhere in Australia, 36.7 years for Indigenous men and 42.5 years for Indigenous women. Theaverage national life expectancy for all Australians is 82 years. Many residents suffer from chronic health conditions, yet the local hospital has no ICU facility and no ventilator. The nearest hospital with an ICU unit is 200 km away in Broken Hill. There is one supermarket, housing stock is inadequate and overcrowding rife, making isolation for those who have Covid next to impossible.
Wilcannia is, in other words, one of the most vulnerable communities anywhere in NSW, and in urgent and obvious need of protection from Covid as it began to surge through Sydney two months ago. For the last 18 months local community leaders have sought to protect their elders and their community, warning the NSW Liberal Premier Gladys Berejiklian and Health Minister Brad Hazzard of the danger they knew was coming.
In April 2020, local Indigenous health and community groups contacted Hazzard directly, urging the government to implement a lockdown of Wilcannia and neighbouring Menindee and Ivanhoe, and to increase the supply of vaccines into the region which had scarcely begun. To his unending shame Hazzard didn't even respond and, most importantly, he failed to take action. Desperate residents placed signs along the main road into and out of the town, urging drivers not to stop at Wilcannia in an effort to protect their community. 'We actually have to clean up the mess — that was because of them ignoring us', said Wilcannia community leader Brendon Adams, a Kuku Yalanji man, of the Morrison government's failed vaccine roll-out.
In March 2021 the Prime Minister Scott Morrison, with his delayed 'it's not a race' vaccine rollout finally about to begin, pledged that Indigenous Australians were a priority group for access, a federal government responsibility along with quarantine and aged care. It was yet another Morrison announcement with no follow-through and no action, with devastating consequences. No priority vaccine allocation ever happened and the vaccine rate for Indigenous peoples across Australia is now just 10%, less than half that of the nation as a whole, and in NSW the vaccination rate is 15% for Indigenous people. As Labor's shadow minister for Indigenous Australians Linda Burney said, 'the prime minister and the premier appear to be living in a parallel universe, impervious to the reality that First Nations people have been left behind in the vaccine race'.
A call for action from one of the state's most vulnerable communities went unheeded and a warning of the public health crisis which is now unfolding in Wilcannia was not even acknowledged, let alone acted upon. It is difficult to imagine a more incompetent, reckless, governmental neglect than this, the shared political and moral failure of the Morrison and Berejiklian governments.
'A fool could have foreseen this disaster before the pandemic even began,' said the local Barrier Daily Truth, in a blistering front-page story excoriating Brad Hazzard and the Berejiklian government's failures in Covid management, the effects of which are now all too clear. A fool might have foreseen this disaster, but not the Prime Minister and not the NSW Premier.
And so, when the latest Sydney outbreak began in June 2021, just 16.8% of Wilcannia's population was fully vaccinated. At the same time, Morrison announced that Pfizer was the preferred vaccine for adults aged under 60, the dominant age group of most of the Indigenous population in regional NSW, and yet there was no Pfizer available for them. With regional vaccination rates already one of the lowest in the country, the NSW Premier Gladys Berejiklian then made the staggering decision to take 40,000 Pfizer vaccines away from regional communities not yet exposed to Covid, including the far west, and repurpose them for year 12 students and Sydney hotspot LGAs, leaving regional communities even more exposed. First doses of scarce Pfizer were put on hold across the Far West Local Health District, following that utterly irresponsible reallocation.
The dangerous folly of this denial of preventative measures for the most vulnerable Indigenous communities is now laid bare. Berejiklian had denied them the vital protection of a vaccine that would take weeks to get back into the regions, weeks to administer, and months to take effect. As a public health measure it was a disastrous, discriminatory, failure, a prime example of ill-considered policy on the run, with no concern for its impact. The lack of duty of care for the state's most vulnerable is breath-taking.
In stark contrast to this policy debacle is the diverse Victorian town of Shepparton, home to the state's largest regional Indigenous community. Victoria has the highest vaccination rate of Indigenous people of any state at 58%, and although Shepparton currently has 80 active Covid cases, none of these is in the Indigenous community. Rumbalara Cooperative, Shepparton's Indigenous health service, is running Covid testing sites and vaccination hubs and is central to every decision made about community health, a pattern repeated across the state. This collaborative approach is fundamental to good public health outcomes, based in turn on communication and respect – something impossible to achieve in Wilcannia when requests for support went unanswered and vaccines are scarce.
The dire situation in Wilcannia may be the Berejiklian government's most significant Covid failure, it's by no means the only one. The health system in Sydney is at crisis point with three major hospitals turning Covid patients away, ambulances left waiting for up to 8 hours, and admission centres set up in tents to deal with overflow; several prisons are now grappling with Covid outbreaks; and the public health messaging has been divisive, confusing and inconsistent. As Covid numbers continue to rise, the government is hiding the alarming detail behind them, no longer listing exposure sites, the number of 'wild' cases in the community, and the number isolating, in their daily reports. This lack of transparency only feeds community distrust, further undermining the state's already stretched public health response.
Yet it is to the Berejiklian government, and specifically its 'gold standard' Covid management, that the Prime Minister Scott Morrison has tied himself inextricably, in a political pas de deux all the way to the next election. The election strategy has been set, focus-group tested, and is now on high rotation through compliant media across the nation: Covid numbers don't really matter (wait for those numbers to be dropped from the daily reports), the way forward is vaccinations (as if anyone doubted this), and lockdowns must end when 70% of the eligible population (less than 50% of the population) is vaccinated – regardless of Covid numbers or the capacity of the hospital system and contract tracing to deal with them. Stick with me and I'll lead you out of this chaos and misery!
The sheer effrontery of it, with Morrison presenting himself as the cure for the disaster his and Berejiklian's multiple policy failures have caused, is head-spinning. In this false dichotomy between opening up and 'endless' lock-downs, Morrison is painted as lifting lockdowns and restoring personal 'freedoms', and Labor as preventing it – despite having railed against the lack of quarantine facilities and the vaccine debacle for months. As is to be expected for this 'Prime Minister for Sydney' it is, of course, entirely Sydney-centric. And for those states and territories largely free of Covid, safely open precisely because of their early, hard lockdowns, the Prime Minister's urging that they be more like NSW must seem politically quite unhinged, 'we're all mad here' said the Cheshire cat to Alice.
No matter how much more uncomfortable things get in NSW, and they will, Scott Morrison has locked his political fortunes to that state's Covid management, something he cannot entirely control. As an election strategy it's desperate, it's risky, and it's all he's got.