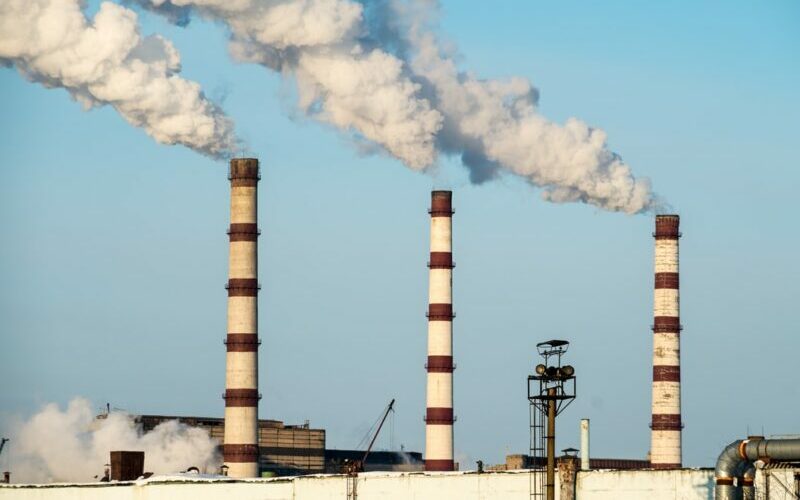 What is the meaning of Australian democracy when a minor party, populated by extreme right-wing ideologists, can decide Australia's position on arguably the most important policy issue of our time — climate change?
There is only one question to be faced. Do we agree that increased global warming is an existential threat, not simply to the natural world, but to the economy, to biodiversity, to national security, to global justice and to the wellbeing of future generations?
Scientists, economists, farmers, the insurance industry, the business world, the young and two thirds of the population agree this is the situation we face.
This being the case, it is not a question of whether we should sign up to zero net emissions within a globally agreed time frame — we should and must — but in our circumstance, what are the steps we need to take to do so in the fastest and most equitable fashion.
Resistance to action is coming from what can only be described as the ignorant, the self-interested, and either the insane or the morally corrupt.
The last description appear cruelly pejorative. But it is the only way I can think of to describe the ideology of leaders who deny the urgency of our situation.
An insane person is one who insists fiction to be reality and reality to be fiction. Those who resist immediate action on global warming either believe their fiction to be reality or they put forward a position they do not really believe but do so to protect self-interest.
One right-wing conservative party member last week described those who push for zero emissions as "Marxists". It is apparently the case that if one is to act in the interest of society as a whole, one is a communist.
The arrogant ignorance of this man is breathtaking.
It is said that the foundations of Western civilisation are a combination of Greek thought, from whom we derive the democratic ideal, and Christianity. Plato, Aristotle, Socrates, and Jesus taught that freedom resides in behaviours that enhance wellbeing through connectedness to God, others and the world in which we live.
Freedom to do whatever the individual wishes is no freedom at all, it is to miss the goal of being fully human.
The National Party vote comprises approximately 5 per cent of the population.
It would be bad enough if the party held the nation to ransom with these figures. But it is worse than that.
It is obvious the party comprises those whose main interest is agriculture and those whose main interest is mining. Those whose interest is agriculture can see the benefits to them of action on climate change, not simply because extreme weather events are an existential threat to the industry but because soil sequestration has huge economic and productive benefits.
It is therefore the case that Australia's position on climate responsibility is being held to ransom by a mere handful of thuggish behaviourists from the likes of George Christensen and Matt Canavan.
As Peter Hartcher has said, the recent advancement of AUKUS and the Quad in response to China's ambitions is on its own a forlorn enterprise if equal commitment is not invested in the strengthening of Australian democracy at home.
Many things need to be done that are currently resisted.
Greater transparency, the establishment of a federal anti-corruption watchdog with teeth, abandonment of a culture of political winning at the cost of good policy, resumption of accountability by ministers in the Westminster tradition and protection rather than harassment of whistle blowers: these would all be good starting points.
We know that for Australia to flourish in a post-carbon economy, major change needs to occur.
Whether we like it or not the globe will embrace a post-carbon economy, so why are we so stupidly putting off transformations which are necessary and will inevitably cost more the longer we leave them?
There are several important things we should do in a post-carbon economy:
We can and should be recarbonising agricultural land;
By 2030 we could and should have electrified Australia's private and public vehicle fleet;
We can and should bring forward the closure of all fossil fuelled power stations;
Clear employment pathways should be underway for the 50,000 reported to be working in the coal mining industry; and
Large scale national investment should be being made in revegetation and reforestation, creation of environmental protection areas, building of cycle ways and walking ways – again with net employment gain.
The net gains for life in a post carbon world are enormous, socially, economically and of course environmentally.
We have heard this week we are to invest more than $100 billion in submarines which might arrive in the 2040s, which by then might be totally inadequate for the task of national security, and which bind us into a "forever: alliance with powers whose best is almost certainly behind them.
The post-carbon economy task is more immediate and urgent, clearly, we could find the money for it if only we had the wit to enact some decent policies.
Australia has been punished by a lazy and derelict political class who have been doing all they can to shore up their political best interest.
The job they are paid to do is develop and deliver policies which by now could have Australia economically as well as environmentally in front of the pack in the world we know is not simply coming, but which has already arrived.
We welcome your responses to our articles, and look forward to including a selection of contributions from newsletter subscribers in our new letters to the editor column. Please send your letters to editors@johnmenadue.com, including your full name and town or suburb, and noting the article to which you are responding. Letters should be no longer than 200 words, and may be edited for clarity, style and length.