China
Yesterday President Xi Jinping discussed South China Sea with ASEAN leaders
Nov 23, 2021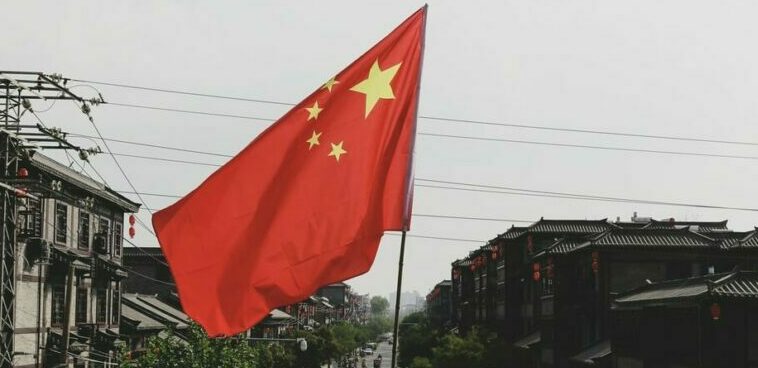 Will the South China Sea Code of Conduct herald a new order? China will present a united front with ASEAN countries. The US may have other ideas.
Changes in the international order often come about through war and its aftermath. But China is trying to change the status quo by "peacefully'' stretching the envelope of the existing system.
Indeed, China wants to use agreement with ASEAN on a code of conduct for the South China Sea (COC) as a concrete step towards building a new international order that is more consonant with its interests and goals. This may be possible if ASEAN and China are willing to compromise and use ambiguous language to paper over sticking points.
China is preparing the political ground to achieve this objective. It has proposed that the China-ASEAN relationship be elevated to a Strategic Comprehensive Partnership — the highest level
possible — including co-operatively addressing transnational maritime crime.
That was considered at the summit between China's President Xi Jinping and ASEAN leaders yesterday.
In the run-up, China's Foreign Minister Wang Yi has been pushing strongly for agreement on a COC. In a recent speech to ASEAN foreign ministers, he said China wanted to "put multilateralism into practice and make new steps towards building a closer community of shared future between China and ASEAN". China's Assistant Foreign Minister Wu Jianghao told the Symposium on Global Maritime Cooperation and Ocean Governance 2021 held in Sanya in early November that China is "committed to build an equitable, mutually beneficial, fair and reasonable international maritime order."
The hope as expressed by Wu Shicun, government adviser and founding president of the National Institute for South China Sea Studies, is that China and ASEAN, through agreement on a COC, will forge a new model of regional ocean governance for the world that integrates existing norms with evolving ones. If successful this would be a significant step towards integrating its policies for the South China Sea with those of its rival claimants and thus presenting a united front to outsiders.
But given the common interest between China's rival claimants and the US in supporting the existing international order, this is going to be much easier said than done. Indeed, the US is a major obstacle to such a COC. In the US view, the COC must conform to its interpretation of the international order that it helped build and now leads and which disproportionately favours its system and values. The US fears that China wants to use the COC to confirm its physical occupations and its dominance of the South China Sea vis a vis other claimants. It also thinks China wants to use the COC to limit activities of the US and its allies in the region.
Indeed, China has proposed a clause providing that "the parties shall not hold joint military exercises with countries from outside the region, unless the parties concerned are notified beforehand and express no objection." China has also proposed that as part of the COC, co-operation on the "marine economy" is to be carried out by the littoral states and "shall not be conducted in co-operation with companies from countries outside the region."
Indeed, the negotiations for a COC have now become a clash of "international orders" — or visions thereof. It, the south-east Asian states, and ASEAN centrality in regional security affairs have been absorbed into the contentious great power dialectic of our time.
Indeed, the US has long tried to influence the positions of ASEAN members behind the scenes. But more recently its involvement has come out into the open. In July 2019, US Assistant Secretary of State for East Asian and Pacific Affairs David Stilwell urged the Philippines to make sure the COC is "fully consistent with international law". He also stated that the US "doesn't want China to insincerely agree on a COC just to "legitimise its egregious behaviour and unlawful maritime claims."
But the key to resolving these contrasting views will be the support of ASEAN members. China might be able to garnish this support if it compromises on certain important provisions.
For starters, China's exclusionary proposals can be used as bargaining chips. China might trade these proposals for a "status quo'' that makes its and others' occupations of high tide features a fait
accompli. After all, the negotiations are about conduct — not sovereignty claims or maritime boundaries. The status quo could also be interpreted by China as including its nine dashed line claim.
In other words, the situation would remain the same. China's rival claimants would continue to support the arbitration decision against its claim while China would continue to oppose it.
The parties have also not been able to agree on key COC elements like geographic scope, means of dispute settlement if any, whether or not it will have the force of law and whether outside powers will be able to accede to it.
But these difficult issues can be finessed through compromise and ambiguous language if there is the political will to do so.
The 2018 draft COC does not explicitly define the geographic area to which it applies. Vietnam insists that the China-occupied Paracels and their entitled maritime area — which it claims — must be included. But China maintains that it has "undisputed" sovereignty over the Paracels. Neither is likely to yield on this territorial issue as their leadership and legitimacy would be strongly criticised by domestic nationalists. China also argues that the conflicting territorial claims to the Paracels are only between it and Vietnam and thus not an issue or area that should be included in an ASEAN-China agreement.
The geographic scope of the COC could be left open to interpretation using language such as "the disputed area''. China can argue that its sovereignty over the Paracels and jurisdiction over its entitled waters are not in dispute while Vietnam can argue that they are included.
The draft also does not contain any reference to binding dispute settlement mechanisms. All draft proposals for dispute settlement stipulate that such a process can only be initiated with the consent of all the parties directly concerned. This supports China's long-standing position that disputes between nations should be resolved by negotiations between the parties directly involved, not third parties.
If any dispute settlement process is agreed, it must be qualified by the requirement of mutual consent. China — after its bitter experience with an international arbitration that proceeded without its consent —  would not agree to anything else. But it may be joined by one or more ASEAN countries that are suspicious of Western created and dominated processes. Some— such as Malaysia and Indonesia — have suffered losses through them that shook their governments and would likely want to avoid such third party processes.
As for the COC's legal status, China — and some ASEAN members — are unlikely to agree to make it a legally binding document because they fear loss of political manoeuvrability.
China would also likely oppose opening the agreement for accession by outside countries — such as the US and Japan — because it would present an opportunity for outside  "meddling". Some ASEAN members may support China on this because they want to limit the US-China contest's influence on their regional affairs.
Compromise and ambiguous language in the COC can serve China's purpose of solidifying a concrete step towards a new international order in the region as well as preserve ASEAN centrality and temporary peace and stability in the South China Sea.
Another version of this piece appeared in the South China Morning Post.