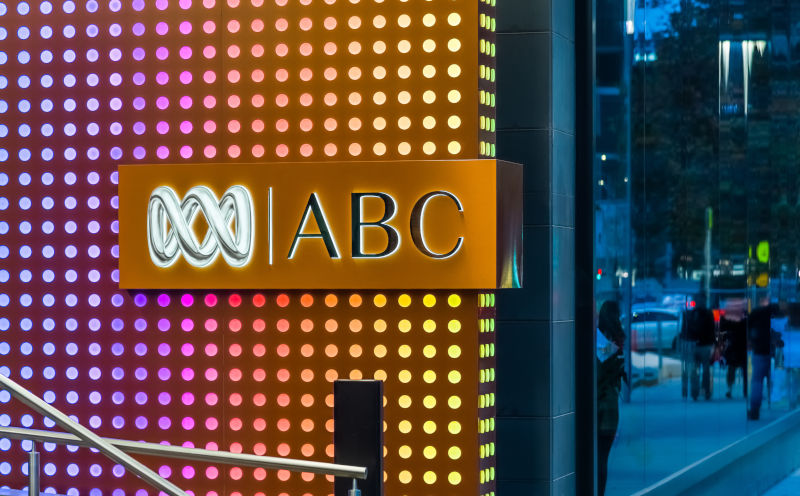 It seems the automatic go to for the ABC on matters military is Major-General Mick Ryan. His opinion is usually presented as unbiased fact. Is that the case?
Mick Ryan, retired from active service, graduated Johns Hopkins University School of Advanced International Studies, the U.S. Marine Corps University Command and Staff College and School of Advanced Warfighting. He is now the locally-based Australia Chair of the U.S.- based Center for Strategic and International Studies (CSIS).
As expected Maj.Gen Ryan is highly supportive of U.S. strategy. This, using the platform of the supposedly independent ABC, he is not hesitant to display.
Founded in 1962, at the height of the Cold War, the CSIS describes itself as, 'a bipartisan, nonprofit policy research organisation dedicated to advancing practical ideas to address the world's greatest challenges,' its aim being, 'to define the future of national security….guided by a distinct set of values—non-partisanship, independent thought, innovative thinking, cross-disciplinary scholarship, integrity and professionalism, and talent development…toward the goal of making real-world impact.'
Through conferences, publications and media it seeks, 'to inform the decision making of key policymakers and the thinking of key influencers, to create, 'a safer and more prosperous world.' (all above quotes from the CSIS website).
Governed by a Board of Trustees, CSIS has over 250 full-time staff and large network of affiliated scholars conducting research and analysis. It is regularly called upon by the U.S. Government and Congress to offer recommendations.
The CSIS administers 46 programs, primarily centred on geo-strategic concerns, extending around the globe, ranging from aerospace, economics and defence to human rights. Among its programs is an 'Australia Chair.' Given it also has a 'Japan Chair,' a 'Korea Chair' as well as an 'Asia Program,' a 'Southeast Asia Program,' along with a 'Chair in US-India Policy Studies' it is clear the CSIS has a concentrated focus on what US strategists like to call the Indo-Pacific.
The Australia Chair, inaugurated 10th January 2022, which 'works to broaden the reach and impact of the U.S.-Australia alliance and Australian ideas, influence, and capacity' is held by Dr Charles Edel. Professor of strategy and policy at the U.S. Naval War College, he has served on the U.S. Secretary of State's Policy Planning Staff, advising the Secretary of State on political and security issues in the Indo-Pacific. While teaching at the University of Sydney, he was a senior fellow at the United States Studies Centre.
Maj.Gen Ryan is the Australia-based chair.
He is joined locally by Jim Carouso as Senior Adviser. Carouso spent 25 years with the U.S. Department of State, including being Senior Foreign Policy Adviser to the U.S. Indo-Pacific Command, Deputy Chief of Mission and Chargé d' Affaires at the U.S. Embassy in Canberra, and Chargé d'Affaires at the U.S. Mission to the Association of Southeast Asian Nations (ASEAN).
Lavina Lee an Adjunct Fellow, of 'Red Alert' notoriety, also has roles as a Council member of the Australian Strategic Policy Institute (ASPI), and Senior Fellow at the U.S. Studies Center.
One would hardly expect a disinterested position from such a grouping!
The President and CEO of CSIS is John J. Hamre, former US Deputy of Defence.
On the Board of Trustees sit:
Former US Secretary of State, Henry Kissinger, also appointed by President Ronald Reagan to chair the National Bipartisan Commission on Central America, during a time when US backed atrocities were at their most horrendous. He also served as a member of the Commission on Integrated Long-Term Strategy of the National Security Council and Defence Department.
Former chairman of the Senate Armed Services Committee, Senator Sam Nunn, the Chairman emeritus of CSIS.
Paul Ryan, former speaker of the U.S. House of Representatives, currently a member of the Board of Directors of the Fox Corporation.
Leon Panetta, former White House chief of staff, director of the CIA, and Secretary of Defence.
William Cohen, Secretary of Defence during a time when, 'the U.S. military conducted the largest air warfare campaign since World War II, in Serbia and Kosovo.'
Former White House Chief of Staff, William Daley.
The current Secretary of State, Antony Blinken acted as Senior Fellow, as did former Secretary of State, Madeleine Albright. Kurt Campbell, the current National Security Council Coordinator for the Indo-Pacific, acted as senior vice-president of CSIS, and director of its International Security Program.
In determining whose interests any organisation is serving, it is a good idea to follow the money trail. The CSIS trail reveals Government and corporate sources of funding respectively being 31% and 30% of revenue. This excludes endowments and capital gifts.
The largest government benefactors are the US, Japan and the 'government of Taiwan.' Australia is a minor contributor.
Corporate sector funding sources are primarily from armaments and energy sectors. The largest of these are Northrop Grumman, BP, Chevron, Exxon-Mobil, General Atomics, Lockheed-Martin, Saudi Aramco, Boeing, General Dynamics and Raytheon.
Other large sources of funding come from major IT companies, Facebook, the Computer and Communications Industry Association, and Microsoft. The increasing military importance of IT to cyber security and hacking others is well established.
Banking interests are also prominent: Bank of America Corporation, Citigroup, JP Morgan Chase & Co.
One can mostly make an assumption that you pay for something that you want. In this case the findings of CSIS clearly are beneficial to its donors.
There is nothing wrong with a nation and others securing their own interests by establishing think-tanks, but surely it is incumbent upon the ABC to note the advice they are receiving is hardly unbiased. No disclaimer is ever given, nor is Maj. Gen Ryan identified as being part of the CSIS.
As I used to adjure my students, 'check for bias in your sources.'