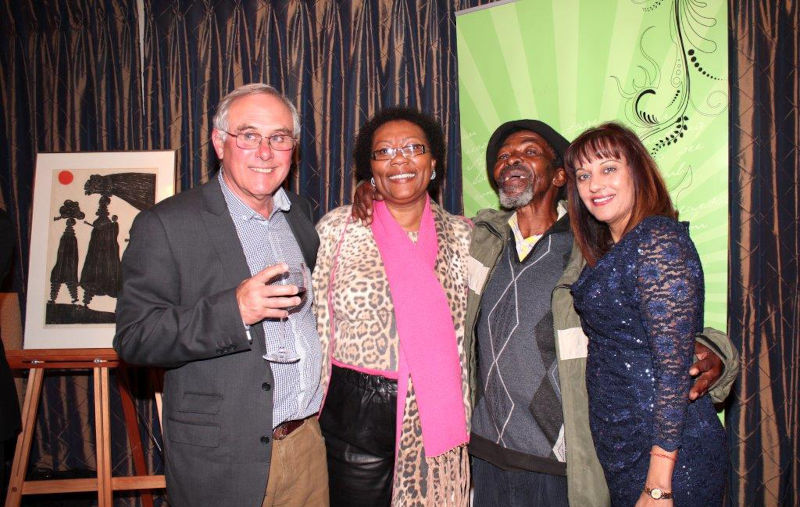 Don't it always seem to go, that you don't know what you got till it's gone? – Joni Mitchell
How many times have you seen the life of a great Australian eulogised on page 2 of the New York Times? Perishing few, if any, is my impression. Yet that august American journal took time and space in its columns to remember Bruce Haigh for his personal crusade against apartheid and other needless cruelties.
As did his family, many friends and former colleagues, who gathered at the weekend in Newcastle, NSW, the town where he was born, to share their reminiscences, shed a tear, laugh over his irreverent antics and raise a glass to the old warrior – an act he thoroughly approved.
Bruce's life, deeds and personality have been well recorded by his obituarists, here, here, here and here. They laid emphasis on his controversial career as a diplomat, his strong voice for refugees and the downtrodden and as an outspoken 'public intellectual' who told Australia in no uncertain terms when it was letting itself down.
But the essence of every 'wake' is that you learn things you never knew before, or only vaguely, that throw the person's character into sharp relief, cast new sidelights on the human within the legend causing them to shine afresh. From the shared memories of the gathering, I here wish to tease out a single, golden thread from the complex tapestry of Bruce's life and work.
When Bruce took over his diplomatic post at the Australian Embassy in apartheid South Africa, his predecessor, Di Johnstone, handed him, besides the usual briefing, a great many contacts with South African activists and artists, the young people who were envisioning the future amid the hideous present realities of Soweto, the townships, and violent police action. Both she and Bruce – himself a painter – became eager, admiring collectors of South African revolutionary art and patrons of its young artists.'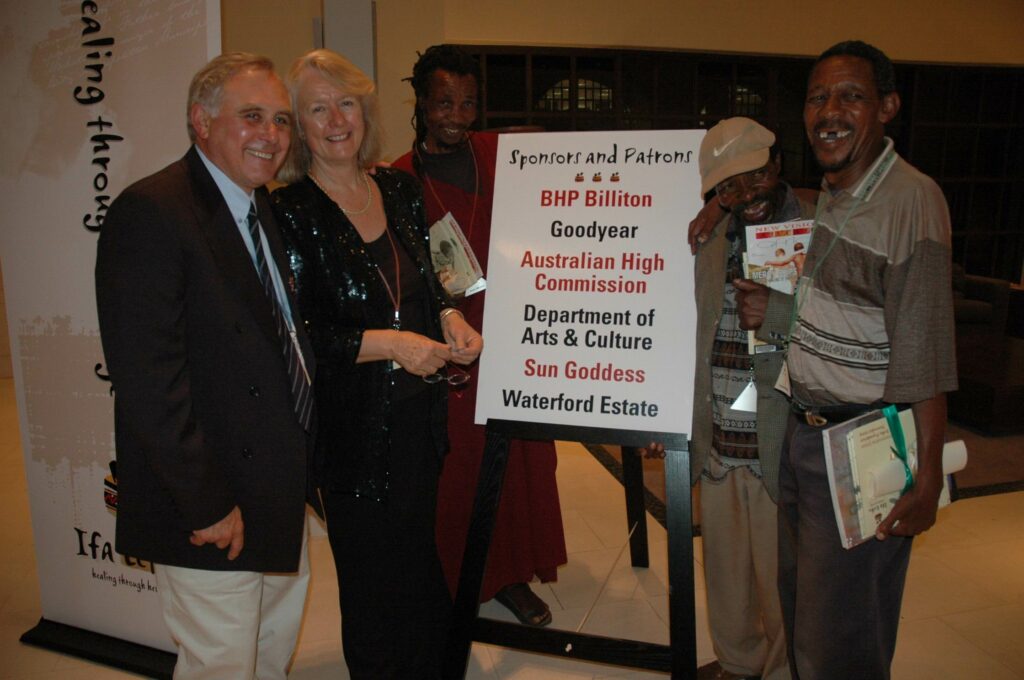 Revolutionary art enjoys a special place, close to the soul of any nation that has undergone a great struggle. Think of Washington Crossing the Delaware. Think of the ragged Siberian escapees fleeing the Tsar's labour camps in 'The Winter Bread'. Think of the stark Ukrainian art of the Holodomor, the horrific paintings of Pol Pot's genocide, or Goya's famous 'The Third of May 1808'. Such art depicts the story of a people's suffering and struggle, their courage, despair, their dreams, determination and eventual triumph. In the case of South Africa, had it not been for the work of Bruce and Di, an internationally important collection of pre-Mandela 'struggle art' might have been lost to history, dispersed around the world.
In the early 2000s, they donated their own personal collections to help establish the Ifa Lethu Foundation, whose task is to gather in the work of young South African artists from wherever it has been scattered. The Foundation was established under Dr Mamphela Ramphele, former partner of the murdered activist Steve Biko and friend of Bruce. So far it has amassed over 650 works of struggle art from 16 countries. It has exhibited around the world.
"The collection is the only record of life in the townships in the dark days of struggle," Foundation director Dr Narissa Ramdhani said in a message to the gathering. "That these Black artists created this art is extraordinary – and the fact that it has been preserved and returned to South Africa is a minor miracle.
"Thanks to Bruce and Diane the Foundation has come of Age. Its work to restore African dignity has been accomplished. The success of the Foundation since its inception demonstrates the value of heritage in building a strong democracy," she said.
From the time of his jackerooing in the Kimberley, through the period of his political awakening at university to his period with Foreign Affairs, where he witnessed first-hand what rotten government can do to proud peoples and countries, Bruce developed his lifelong passion for defending the underdog, the poor, the weak and powerless. He made his views known in ways that often damaged his own career – but he did not care.
His views were rooted in his essential belief in the Australian values of decency, fairness, mateship and candour – values, he soon came to realise, that were being eroded, undermined and discarded in the new, more self-centred and crueller Australia that was arising. His fury at this national betrayal of our core national beliefs rose with the years. It underlay his departure from DFAT and the Refugee Review Tribunal and as a searingly honest commentator on the ABC's The Drum. At last, it led to his departure from Australia, to live a self-imposed exile in Vietnam, where age and ill-health finally caught up with him.
As he confided to friends before leaving, and as his many articles in Pearls still attest, Bruce was appalled at what Australia was becoming. An Alien-like monstrosity compounded of heartless, soulless conservatism and unbridled corporate greed had erupted from the still-youthful national torso, steel fangs dripping. Worse still, in his eyes, our country had fallen under the dark, Mordor-like penumbra of the United States, with its crumbling internal self-belief, sucking Australian politics, policy, culture, society and values down into the American sinkhole.
Against these feelings, Bruce's faith in humanity, expressed in his love of art, and South African revolutionary art in particular, stands out like a beacon blazing on a hilltop. It will be his monument.
Perhaps, his smiling shade seems to adjure us, it is high time for someone to start collecting Australian revolutionary art….
For more on this topic, you may wish to read Bruce Haigh's final article for Pearls and Irritations: