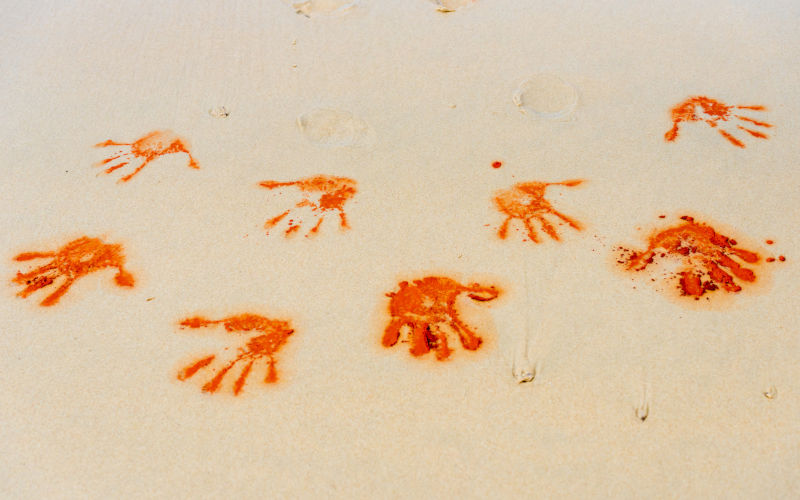 The usual suspects in their regular appearances on Sky News After Dark or on the hustings are horrified by what they think is going on in our schools. Yet seeing what is actually going on is heartening for the rest of us.
Recently I had the chance to see at first hand the reality of a classroom for eight year olds in a government school. It was Grandparents Day when students' Grandparents were invited along to have a look at the school, visit classrooms and see what the students were studying and doing.
The classrooms are riots of colour, stacked with books and technology and arranged so students can work in small groups.
Going into the classroom you are greeted by the Aboriginal flag, the Torres Straits Island flag and the Australian flag.
On the wall is a big sign saying Wominjeka – the welcome to country – with the words 'Everyone is Welcome here' on a rainbow background.
Nearby is a Gariwerd season calendar showing the First Nations seasons: Kooyang the season of eels and late Summer: Late January-late March Kooyang is depicted by eels, galaxia, baby animals, mistletoe as well as eeling and fishing. The lifestyle for the Gariwerd communities during Kooyang is also described. Gwangal moronn the season of honey bees and Autumn: Late March-end of May with the lifestyles of the season; Chunnup the season of cockatoos in winter: Late May-end of July; and, Larneuk the season of nesting bird: Pre-spring: Late July-August.
If this seasonal categorisation offends some its relevance is confirmed by Melbourne's Royal Botanic Gardens Director, Tim Entwhistle, who has written and lectured about how Victoria's adoption of the northern hemisphere divisions of Spring, Summer, Autumn and Winter are a scientifically inaccurate description of Victoria's actual seasonal changes.
The classroom also has a Vision Statement with four aspirations: Living for today through caring about ourselves, reaching out beyond the classroom and communicating by sharing your ideas and passions with others. Learning for tomorrow with commitments to character and grit, risk taking and problem solving; Creating new knowledge by thinking critically and problem solving; and, Contributing by taking action.
The students are enjoined to 'Be the Future' by imagining it, making it happen and inspiring others that it can be done. If previous Australian Governments had taken a similar attitude to climate change, for instance, the crisis could have been tackled much earlier.
Another poster provides a recipe for effective policy making: Test and Improve and ask what works, what doesn't and what would work better?
An approach to problem solving is also outlined. Ask what the problem you want to solve is; imagine it and then brainstorm solutions and choose the best one. Then plan what to do and make a list of what you need to solve it.
The students also have an early introduction to dealing with fake news with explanations of the difference between fact and fiction – listing as true information about how things work, science and technology – and stressing the need to learn new information from different starting points.
The poster on fiction has a useful guide which might be imperative when the students get older and need to test the content and meaning of what anyone is claiming – urging students to identify the author's purpose and think about whether it is to persuade and entertain or inform.
There is also a poster which might be helpful to many. It contrasts fact and opinion and says "facts are true for everybody and can be tested and proven". In contrast it says an opinion is somebody's point of view about something. It suggests asking: "What is a different opinion about this? Why is this an opinion?"
With this sort of start in life eight years olds are well on the way to asking the cui bono questions which allow us to see beyond what people say and analyse why they are saying it and what the benefit to them is.
The environment in which they learn is also profoundly different from what older generations may have experienced.
In our day, as the boring statement goes, students were arraigned in serried rows behind desks with girls on one side of the classroom and boys on the other. In the Victorian era school building I attended there were more than 30 students in each classroom with individual classes divided from others by high wooden retractable doors. When the young teacher in the neighbouring classroom cracked under the pressure the school merely rolled back the doors and the surviving teacher took over both lots of students.
A few days in the eight year olds' class would probably be an eye opener. The pedagogy might be simple but the principles are robust and compelling.
Indeed, it is enough to make you very optimistic about the future – if the current generation hasn't irretrievably stuffed it up before the eight year olds are eligible to vote.
PS: They also do core curriculum studies – literacy, numeracy, STEAM, sport, LOTE and other specialist subjects.