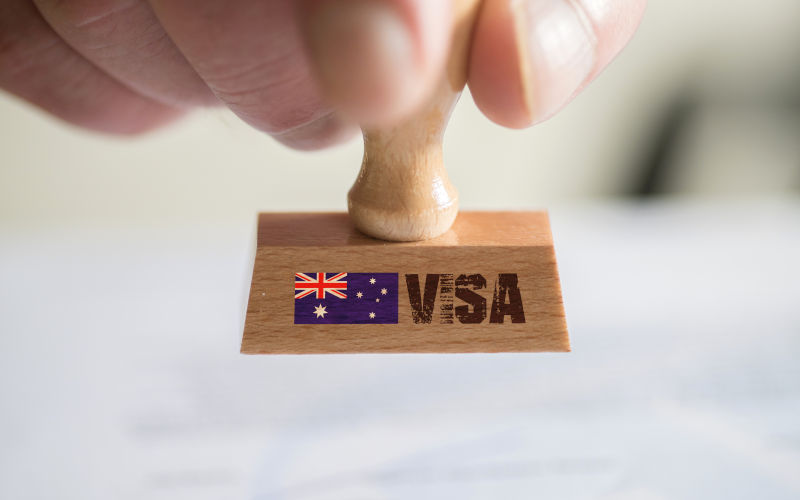 While both Donald Trump Junior and Novak Djokovic were granted visas to enter Australia, the stark difference in how the two cases were managed highlight the difference in approaches of the Albanese and Morrison Governments to controversial visitors.
Australia's immigration system has long used the Movement Alert List (MAL) to manage controversial visitors. By listing potential controversial visitors on MAL, an alert is triggered when these visitors lodge a visa application. This escalates the matter to Canberra where the application can be more carefully managed, including through advice to the Minister who will often personally take the role of decision-maker.
When Novak Djokovic made his visa application in November 2021, he was not listed on MAL as a potential controversial visitor despite his highly publicised views on covid vaccinations and the rules at the time prohibiting entry of unvaccinated visitors unless they had a valid medical exemption. As a result, his visa application was processed as unexceptional and granted almost immediately by a relatively junior visa processing officer (as were the visa applications of many other unvaccinated tennis players and officials attending the Australian Open that year).
The Morrison Government saw no problems with this until there was public outrage Djokovic was coming to Australia despite his anti-vaccination stance. Scott Morrison initially blamed the situation on the medical exemption granted by the Victorian Government. But Home Affairs Minister, Karen Andrews, decided Djokovic would be prevented from entering Australia even though by then he was on a flight to Australia with a valid visa.
On arrival at Melbourne Airport, Djokovic's visa was cancelled on the grounds that his medical exemption was not valid (I am not aware of any precedence of the Department of Home Affairs (DHA) not accepting a medical exemption granted by a state health authority) and that he posed a public health risk. He was taken into detention while he appealed this decision, an appeal that he won on procedural fairness grounds. That forced the Morrison Government to release him but soon afterwards, Immigration Minister Alex Hawke used his personal powers to again cancel Djokovic's visa.
The second cancellation was not on public health grounds – in fact Hawke's decision stated he did not consider Djokovic a public health risk. The second cancellation was because Hawke considered Djokovic's presence in Australia, and the possibility he may talk about his anti-vaccination stance, could stir 'anti-vaccination sentiment' in Australia.
If that was the real reason for cancelling Djokovic's visa, then why did the Government grant him a visa in the first place? After all, Djokovic's anti-vaccination position was widely known around the world well before November 2021. It would have made more sense not to have granted the visa in the first place. But that wasn't done because DHA had not listed Djokovic on MAL.
The explanation DHA gave to the Senate on why Djokovic was not listed on MAL was disingenuous at best. Secretary Mike Pezzullo argued Djokovic's anti-vaccination stance was not 'germane' to the visa decision. If that is not 'germane' to the health requirement in a visa decision in the middle of a global pandemic, it is hard to imagine anything more germane. And how did it become 'germane' when Djokovic's visa was cancelled a second time?
Trump Junior case
Having learned from that lesson, DHA clearly had Trump Junior on MAL. When he applied for a visa a few weeks ago to undertake his 'anti-woke' speaking tour of Australia, that triggered the application being escalated to Canberra who would have prepared a brief for Minister O'Neil.
Trump Junior's application would have been carefully considered against the Character provisions of the Migration Act. There are two parts of the Character test that would have been relevant.
Firstly, s501 6(b) provides that a person does not pass the Character test if "the Minister reasonably suspects:
(i) that the person has been or is a member of a group or organisation, or has had or has an association with a group, organisation or person; and
(ii) that the group, organisation or person has been or is involved in criminal conduct;"
Donald Trump Junior is Executive Vice President at the Trump Organisation. The Trump Organisation has numerous criminal convictions including most recently criminal tax fraud. The Trump Organisation is currently the subject of other criminal investigations. The Chief Financial Officer (CFO) of the Trump Organisation, Alan Weisselberg, has recently been convicted to five months gaol for helping to engineer a wide-ranging 15-year tax fraud at the Trump Organisation. As Executive Vice President, Trump Junior would have worked closely with the CFO.
That is more than sufficient grounds for the Minister to have found Trump Junior did not pass the Character test. However, the Minister also has the power to grant a visa in the public interest despite a finding that the applicant is not of good character. That would have required time to weigh up.
Secondly, s501 6(d) provides that a person does not pass the Character test if "the Minister reasonably suspects:
(d) in the event the person were allowed to enter or to remain in Australia, there is a risk that the person would:
(iii) vilify a segment of the Australian community; or
(iv) incite discord in the Australian community or in a segment of that community
(v) represent a danger to the Australian community or to a segment of that community, whether by way of being liable to become involved in activities that are disruptive to, or in violence threatening harm to, that community or segment, or in any other way;"
Donald Trump Senior of course has a very long history of vilifying many segments of the US community. He is the perfect example of a person who would not pass Australia's Character test.
While Trump Junior is a different person, he has a long history of supporting his father's vilification of various segments of society. In the context of his father so-called 'muslim ban', Trump junior compared Syrian Refugees to 'skittles'.
Trump Junior's love of high-powered guns and support for gun ownership is long-standing. That includes encouraging children to love high-powered guns as well as his love of big game hunting (including support for importation of big game hunting trophies such as elephants). Given Australia's position on gun ownership and big game hunting, Trump Junior would have been a lightening rod for protests from various animal rights groups.
The risk that Trump Junior's 'anti-woke' tour would incite discord in the Australian community is almost a given. Protestors on the right, including Australia's neo-nazis, white supremacist groups and anti-abortion groups, clashing with LGBTQI+ groups, refugee supporters and others at Trump Junior's events would be inevitable.
These risks would be even greater in the lead up to the Voice Referendum. Trump Junior would undoubtedly denigrate the 'Yes' case with much of that receiving front page coverage, especially in the Murdoch press. That would certainly boost his ticket sales.
Minister O'Neil would have received advice on these risks from both ASIO and the AFP given the likelihood of violence to persons and property. The cost to the taxpayer of managing these protests would be significant while Trump Junior profited from increased ticket sales.
On the other hand, Australian Government's have traditionally shied away from denying people a visa just because of their views. I recall in the 1990s, the Howard Government refused visas to David Irving (the holocaust denier) and Gerry Adams (the Northern Ireland politician). The rationale for those refusals was because both those people had received criminal convictions not because of their views.
While Trump Junior has not personally received any criminal convictions, he undoubtedly fails Australia's Character test. Hence the delay in a decision. But Minister O'Neil has decided to grant him a visa anyway, possibly to avoid the inevitable political controversy of refusing a visa to the son of the leading contender for the Republican nomination for President.
While Trump Junior has postponed his 'anti-woke' tour for the time being, there is still every chance he will use the visa he has been granted to re-schedule the tour. As the Government has carefully considered Trump Junior's case, there is less chance his visa will be cancelled after arrival as in Djokovic's case.
A small mercy.