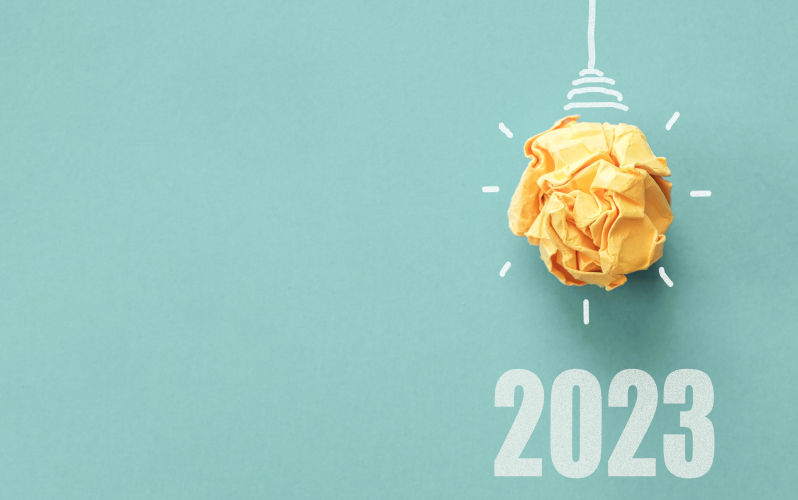 In 2023, announcements from Canberra on foreign affairs, defence, and trade will come thick and fast. They can be expected to be regressive, in contrast to the Albanese government's positive domestic agenda.
No sooner did Richard Marles authorise the Joint Standing Committee on Foreign Affairs Defence and Trade to inquire into how Australia decides to enter overseas wars, than he stated his opposition to any change. The Deputy Chair of the relevant sub-committee, Andrew Wallace (LNP), evidently oblivious to history, claimed that the present system has 'served us well'. The sub-committee's report is expected in March, and those close to the process anticipate a compromise, resulting in no real reform.
As the sub-committee in Canberra was considering 111 submissions, of which the majority wanted reform, Australian ministers were in Washington talking up preparations for the next war, presumably with China. According to Biden's Asia specialist Kurt Campbell, Australia is now 'locked in for the next 40 years' to this agenda.
The Ministers signed up for further expansion of force posture, with more US bombers and fighter aircraft transiting northern Australia, and RAAF 'bare bases' built as US facilities in Queensland and Western Australia. They had evidently seen the Defence Force Strategic Review before Australians have, as it too will not be released until March. We can expect no explanation about why this American troop build-up is needed, and hence the public has nothing to discuss.
Australian and Japanese ministers issued a Joint Declaration on Security Cooperation in October which, together with the Quad, seeks to ring China with hostile forces. Why Australia or Japan should prepare to fight China to protect our trade routes with China wasn't explained. The first opportunity for Australians to learn the answer will be when the Quad meets in Canberra in late May, or in early June 2023, following the G7 meeting in Osaka-Sakai. President Biden has been invited to address a joint sitting of parliament then, as Presidents Obama and notably Xi have done.
Biden's statement will predictably show what Australia being 'locked in for the next 40 years' means. No opportunity will arise to debate what interest of Australia is served by an aggressive build-up against China, or what would be the likely outcome of war in our region. The passive, or paranoid, climate of opinion in Canberra makes it unlikely that these questions will be raised.
Preceding that, another March event will be the announcement about the AUKUS 'security agreement'. This is expected to emerge at the end of its 18-month consultation period. As with all the other March epiphanies, we the people will have little or nothing to discuss in advance of the 'done deal'. Informed debate cannot occur about how the sums to be spent will greatly raise our national debt, what they will deliver and when, and why we need more sophisticated ways to kill our neighbours at the expense of our health, education, infrastructure, and social services.
AUKUS promises to exploit the 'nuclear loophole' through which a nuclear-powered submarine can pass without incurring the displeasure of the International Atomic Energy Agency. Yet nuclear weapons themselves have faded into oblivion for many younger Australians, and we wait to hear from the Albanese government that it will sign and or ratify the Treaty to Prohibit Nuclear Weapons, initiated by the Australian group ICAN. A total of 94 states (or 47.7% of all states) have accepted binding obligations in international law under the TPNW, but not Australia. In this, and much else, we are behaving like an American satrap, still out of step with our Asian neighbours.
The Albanese government has made progress with its domestic reform agenda, and to some extent with its climate initiatives. But Australia's foreign and defence policies are firmly positioned on the wrong side of world opinion and do not reflect community views as well, as IPAN's public events showed in Canberra in November. On the 50th anniversary of Australia and China establishing diplomatic relations, Dr Stephen FitzGerald urged the government to be more positive about China, and end the demonisation of China and Chinese-Australians.
As John Queripel pointed out here on 18 December, the world is divided between countries where majority opinion is positive towards China and Russia, and those which favour the United States. The report he cites from Cambridge University, 'A World Divided: Russia, China and the West', proves what we've long known about the West and the Rest. Rich from their imperial period, industrialised, with relatively small populations, the West sees the US as hegemon and guarantor of the status quo. The Rest, including many poor, former colonies, with large, young populations, favour Russia and China and their Eurasian initiatives as a path to progress. So do the BRICS (Brazil, Russia, India, China, South Africa) with which a progressive Australia could find common cause.
Clinton Fernandes explains Australia's position in the divided world in his latest book, Sub-Imperial Power. Anachronistically locked into alliance with remote nations which have always exploited us, Australia allows them to determine our near enemies for us.
Not to be forgotten, March 2023 is also the 20th anniversary of our invasion of Iraq.