In Pearls and Irritations we have posted reports of ghastly experiences of the Rohingya people fleeing genocide, rape, starvation and displacement.  Lindsay Murdoch and Kate Geraghty of the Fairfax Press, who have visited the camps in Bangladesh, have prepared a vivid recount of refugees' experiences. This is one small extract, "The little girl in the pretty dress" (reproduced with permission).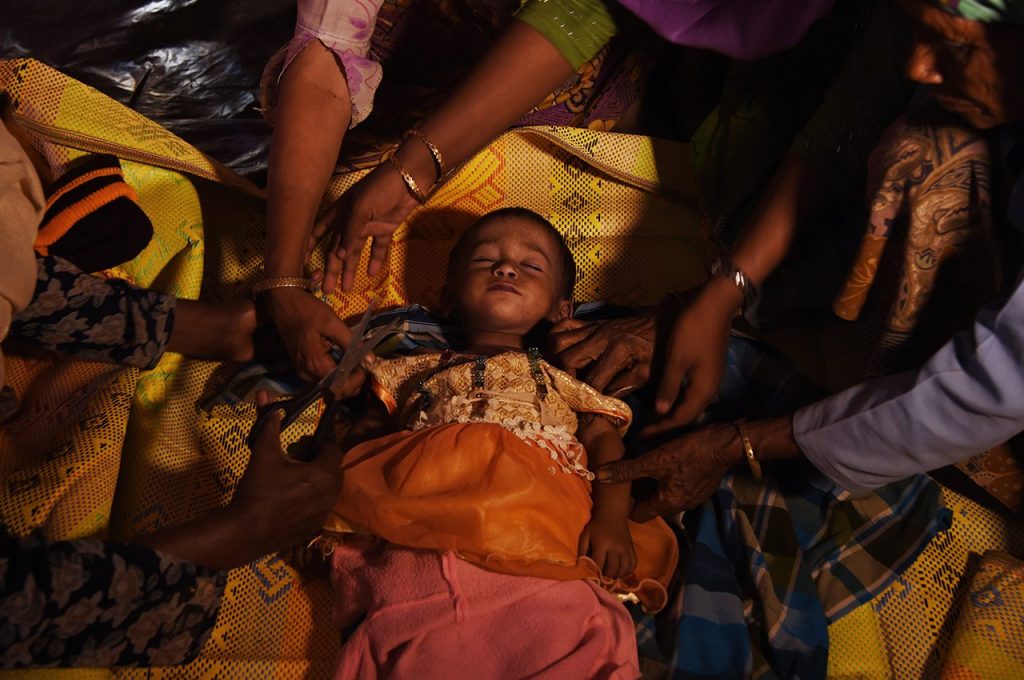 Rounding a corner on a narrow, dusty track, a small group of men wearing white Islamic skull caps beckon us to a shelter made of bamboo and plastic.
Inside, 25-year-old Hasina has just finished bathing her dead two-year-old daughter, Eshoroma. They have placed palm leafs over her eyes and put on her prettiest frock.
Eshoroma had suffered an itchy rash and fever for 10 days in the shelter just a 10-minute walk from a Bangladesh hospital.
Measles is spreading rapidly through the camps.
Hasina is wailing as Kate Geraghty, a stranger carrying cameras, is ushered into the shelter. They hug.
Hasina gently strokes Eshoroma's body as it lies on a woven mat. This family fled their homeland with nothing but the clothes on their backs.
Hasina has no money for a funeral and there is no land available in the camps for gravesites. We pay for Eshoroma to be buried in a mass grave.
"I am relieved. Now Allah will take care of my baby," Sobbir Hossain, the baby's 30-year-old father tells me.
Their full article,  originally published in the Fairfax Press on 17 December, is a confronting but compelling presentation. To access it slick on the picture of Eshoroma, or download it here. Journalism at its best.
Copyright to photos is held by Kate Geraghty