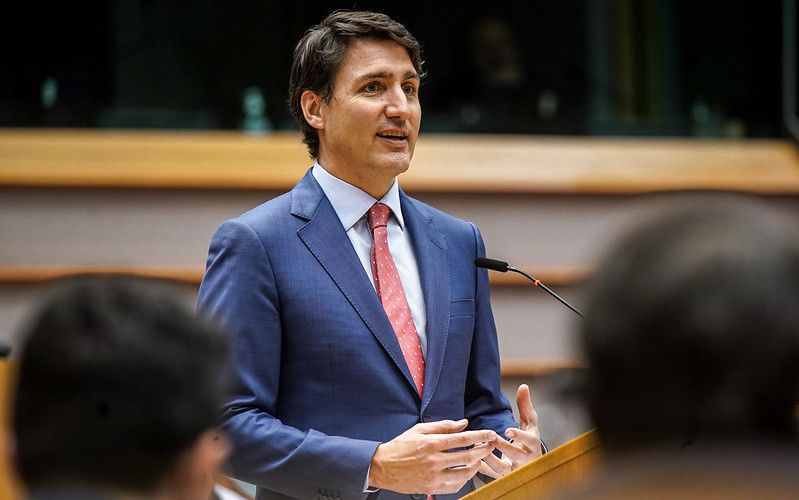 Seemingly out of nowhere, Canada and India are embroiled in an escalating diplomatic crisis after PM Justin Trudeau implicated India in the June 18 killing of Hardeep Singh Nijjar, a prominent British Columbia (BC) Sikh leader. India has strongly rejected the 'unsubstantiated' charge as 'absurd'.
I fear Sam Varghese has allowed his anti-Modi animus to cloud his critical faculties in jumping to conclusions on the rights and wrongs of the explosive allegations. Here's five considerations in response.
First, not just Indian PM Narendra Modi, but Trudeau too has violated norms of liberal democracy and the rule of law. One of the two might topple from his prime ministerial pedestal before this story has run its course. I am unlikely to shed any tears at either's political demise.
Modi has pandered to militant Hinduism, eroded minority rights, muzzled the media and silenced critics. But when it comes to killings, the indictment against him is the failure to protect slain individuals and condemn, immediately and unequivocally, the perpetrators. He does not have a record of ordering hits on opponents.
But Trudeau also has a growing reputation for being an unserious dilettante who has dealt harshly with critics of questionable prime ministerial ethics and deployed draconian measures against critics of Covid lockdowns and vaccines. He was generous with criticisms of Modi's much softer handling of farmer protests outside Delhi in 2020, yet used an emergency act for the first time to clamp down on a Freedom Convoy of truckers in Ottawa last year.
Second, Trudeau's phrasing was curious: Canadian agencies are 'actively pursuing credible allegations of a potential link' to Indian agents. Thus he voiced evidence-free suspicions. What does 'credible allegations' mean? Two additional problematical words are 'link' and 'potential'. An Indian foreign ministry spokesman says India is 'willing to look at any specific information that is provided to us. But so far we have not received any such specific information'. In effect Trudeau said to Modi: We know you are guilty. Now help us prove it.
Third, the correct procedure would have been to let the police to complete their active homicide investigation, charge the alleged killers, give prima facie proof of official Indian complicity, and request Indian government assistance in extraditing indictees to face trial in Canada. The template in recent times has been to provide supporting material when alleging foreign intelligence operations on one's country, in the form of forensic analysis, witness testimony, CCTV and/or surveillance photo, audio and video corroboration. New Zealand PM David Lange let the police and the courts do their job before going after France for the Rainbow Warrior bombing in the 1980s. After the 2008 attack on Mumbai, India offered intercepted communications from the handlers based in Pakistan and the terrorists in Mumbai.
Sam mentioned the case of Saudi-American Jamal Khashoggi who was killed by Saudi agents inside the Saudi embassy in Istanbul. In 2018 Turkish President Recep Tayyip Erdoğan went so far as to offer up details in an op-ed in The Washington Post. But he also left the face-saving option of rogue operators in saying he doubted such murder could be official policy. In any case, by now all the western countries have accommodated to the reality of dealing with Saudi Arabia in the world as it is, not as we would like it to be.
Fourth, Sam may be familiar with the imperatives of domestic Indian politics but doesn't seem equally attuned to Canada's diaspora politics. Almost 800,000 Canadian Sikhs are among Canada's most politically organised and active groups and exercise outsize influence on electoral calculations owing to concentrations in key Ontario and BC constituencies. Trudeau's minority government is reliant on the support of the New Democratic Party to stay in power. The leader Jagmeet Singh, is himself a Sikh whose past statements and activities show some sympathy for the creation of Khalistan as an independent state for Sikhs. Singh has been voicing concerns over Indian influence in domestic Canadian affairs since spring. In responding to Trudeau's current allegations, he referenced acts of 'violence, persecution', 'torture and even death' by Indian authorities.
Canada has been a major spawning ground for Khalistani extremists (not supported by most Sikh Canadians) who blew up a Montreal-Delhi Air India plane in 1985 killing 329 people, which was the deadliest attack involving an aircraft until 9/11 in New York and remains the biggest mass murder in Canadian history. India alleges Canadian authorities have been soft on diaspora terrorism and too tolerant of anti-Indian activities and rhetoric because of 'vote bank' electoral politics. Trudeau froze financial accounts of protestors and their funders to end the truckers' Freedom Convoy in Ottawa last year but has failed to tackle terrorist financing from Canada with similar robustness.
Fifth and finally, while noting that the international price that India pays will depend mostly on the US reaction, Sam gives the US itself a surprising pass. That paragon of liberalism, Barack Obama, showed no compunction in ordering assassination-by-drones of suspected anti-American terrorists in the Afghanistan–Pakistan Badlands. Most of those killed were civilians (16 per cent of those killed in drone strikes 2004–12, according to data compiled by the New American Foundation) and low-level combatants, not high-value targets in whose names the strikes were justified. Moreover, Obama even ordered a hit – without any due process of trial and conviction – of Anwar al-Awlaki, an American of Yemeni descent – in Yemen on 30 September 2011. His 16-year old son (that is, a juvenile) was killed in a follow-up strike some weeks later.
How telling is it that Canada is the lone outlier in India's deepening and warming relations with the other 'Four Eyes'? So far, as noted by the Washington Post and also by Canada's main national newspaper The Globe and Mail, the others' response has been tepid, offering some support while attempting to walk the tightrope between an old ally and a growing strategic partner.
Trudeau's evidence-free charges against India come against the backdrop of plummeting polls and amidst allegations of election interference from China to help him win the last election. Carson Jerema, an editor at The National Post, writes that 'causing a scene' by creating 'an international incident with India over allegations' its 'government is behind the murder of a Canadian citizen could be exactly the point'. This because almost 'everything this government does is calculated for political gain'.