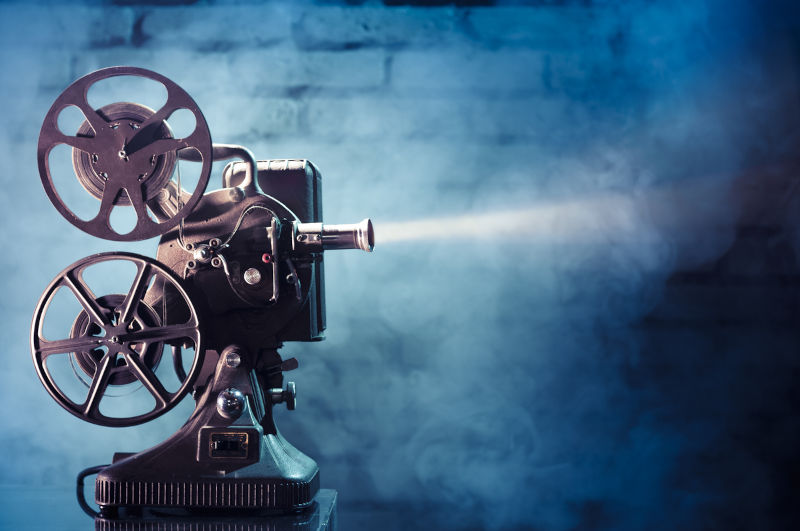 A number of recent articles have highlighted the media's critical role in propelling the deterioration in relations with China, in Australia and well beyond.
A remarkable Billy Wilder film from 1951, "Ace in the Hole", still vividly illuminates the how and why – and the extended lineage – of manipulating and embellishing the news to fit an agreed meta-narrative.
Stephen FitzGerald's recent article on Australia's media ("The Chinese Ambassador and our ignorant and hostile media") brought to mind Billy Wilder, the brilliant Austrian-American film director, producer and writer and, in particular, one of Wilder's best, though less well recognised films, Ace in the Hole, which was released in 1951.
The story and the script suited its star, Kirk Douglas, well. Douglas died a little over two years ago at the age of 103. In 1951, when he was in his mid-30s, he radiated an articulate, predatory individuality as the lead character, a reporter named Chuck Tatum. The film delivers a cracking black and white review of the American media at full inventive tilt, seventy years ago.
But before we investigate the driving narrative of this movie, it is worth spending a moment to think about the title. Wilder had a fine eye for titles that said so much in a few words about what was on the celluloid. Yet Ace in The Hole is still an acerbic step up from The Seven Year Itch, The Fortune Cookie, and Some Like It Hot. The term entered the language long before Wilder's film as a lively colloquialism arising from the card game of poker. To have "an ace in the hole" indicated that a player enjoyed a particular advantage. More generally, it indicated holding a winning hand.
Such was the currency the term gained, that two successful, popular songs were written using the same title well before Wilder set to work on his film. One, by Cole Porter, dated from 1941 and was memorably sung by Ella Fitzgerald. The earlier version, from 1909, the work of James Mitchell and George Dempsey, had grittier lyrics. Probably the best recording of it, by Bunk Johnson and the Yerba Buena Jazz Band, was released in 1951, the same year as Wilder's film. Cover versions of that recording have been played ever since by traditional jazz bands worldwide.
While Wilder's intense film was focussed on Chuck Tatum, its lead character, it delivered a blistering investigation of how journalists could turn a regular ace in the hole into something far more potent by faithless manipulation and cynical embellishment. Tatum's audacious charm had taken him far in New York press circles but this was undone by his buccaneering style. As the film opens, he has departed from New York, unashamed. Heading West he ends up in Albuquerque, New Mexico desperate for work. Sent to report on a rattlesnake hunt he discovers that a local roadhouse owner, Leo Minosa, has become trapped deep underground, while foraging for artificats, in an abandoned Indian cave-dwelling near his business.
This is the literal ace in the hole. But Tatum sees how this can be engineered into something far bigger. He deliberately arranges for a more elaborate, delayed rescue approach and puts the idea about that supernatural Indian forces may be exacting a revenge for Minosa's intrusion. Soon enough hundreds of brashly inquisitive tourists arrive and camp-out to watch. Tatum controls the information flow and recasts what is happening to fit the attention-fixing, meta-narrative. The rest of the media resent his control but fall right into line: it's the story that counts. Minosa ultimately perishes as a consequence of the deliberately prolonged rescue mission.
The New York Times, in 1951, gave the film a scathing review because it presented such a "distortion of journalistic practice". In 2010, however, a former Wall Street Journal reporter, Ryan Chittum, writing in the Columbia Journalism Review, was rather less starchy and defensive. After re-watching Wilder's film, he said that, "As journalists we are both truth-tellers and story-tellers and there's an inherent tension between those two roles." Adding that, "The temptation to shade facts and to assemble them in ways that fit together to create a better yarn is always there and it's market driven." Chittum noted, too, how he could not help thinking, after viewing Wilder's film, of the unfolding, sensational scandal that eventually closed the News of the World.
In fact, Wilder's film is still blessed with enough persuasive muscle to highlight the conspicuous manipulative lineage underpinning the creation of what David Goodman calls, "The New China Threat". This threat is "new" because, as Goodman explains, the original China Threat (also a product of political opportunism) dates back to 19th century Chinese exclusion laws enacted in Australia, Canada, the US and beyond. The threat, then, was widely and more brutally known as the "Yellow Peril".
The authentic, paramount Western concern today is that China, with 1.4 billion people, has become far too successful. This deeply felt trepidation has, however, been recast, with scant concern about critical veracity, as a sinister threat to Western values – and a winning hand is created. Thus, the latest China Threat concept has become fundamental for the Western mainstream media in order to sustain their avid complicity in the massive, US-led project to contain the Rise of China. This is their very own, primarily manufactured ace in the hole, which been continuously embellished ever since it first unpleasantly began to take shape at least a decade ago.
As Goodman makes clear, the New China Threat stands on the shoulders of the original China Threat from around 100 years ago. It was a Spectator article in the UK in 2012 that observed how the attacks on the Chinese team during the London Olympics for, in essence, being Chinese, confirmed that, in the West – where inclusivity is otherwise venerated – this remained the last publicly acceptable form of racism.
Colin Mackerras recently reasoned that: "In the ever deteriorating relationship with China, the mainstream media have a lot to answer for". Seventy years after its completion, Wilder's film still vividly helps confirm why this actively slanted collusion is unsurprising. Shabby it may be. But it worked in 1951 and still works today. Rephrasing Chittum: The story has travelled half-way round the world before the truth has pulled its boots on. Wilder (and possibly Mark Twain) would surely agree.