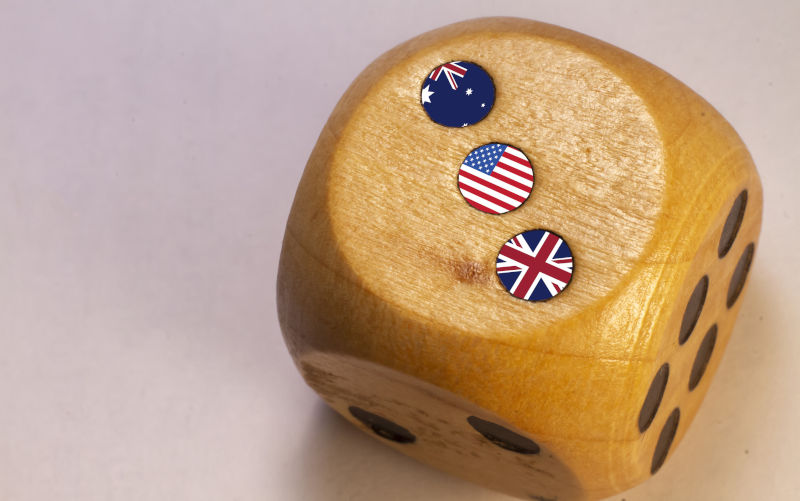 In 1795, in his Treatise on Perpetual Peace, philosopher Immanuel Kant advocated rationality about peace by repudiating any plans for military domination, by respect for non-violence and by aiming to abolish standing armies.
In 2023, Australia signed up to an AUKUS alliance with the UK and US to acquire nuclear submarines in preparation for a possible war with China. Kant must have been turning in his grave.
In Australia, there have been exceptions to the fascination with war, notably via Margaret Reynold's excellent reminder (P&I of June 8) about the record of Australian peacekeeping, but in the public mind, in political circles and in universities, Kantian perspectives on peace have not flourished. On the contrary, universities, aided by governments, have a disgraceful record of stifling peace studies but encouraging centres for the study of war, of military strategy and of that euphemistic phenomenon called security.
This is a time when universities could be resurrected as places where deliberation about peace become the academic and activist priority. Instead, AUKUS is perceived as a key means of university research funding which would enhance a government's aggressive defence and foreign policy.
Dr. Sue Wareham, President of the Medical Association for the Prevention of War asks, 'What have we come to as a nation, when our universities are so desperate for funds that they are embracing the war machine as the best way to get funding.'
A radar sweep of ways of thinking about war or peace shows a mismatch between the perspectives of university managers and of student leaders. The age distinction can't be ignored. In lock step with politicians' enthusiasm for AUKUS, university managers see a future nuclear science trained workforce. A younger generation asks questions about the survival of life on earth.
The AUKUS support camp includes the Premier of South Australia who has proposed five new technical colleges aimed at training a skilled work force to build nuclear submarines, and in March 2023 he announced a partnership with BAE Systems which designs and builds warships.
Universities are falling over themselves to make AUKUS deals. Vicki Thornton the CEO of the Group of 8 universities enthuses that to provide sufficient experts to operate and maintain nuclear submarines, every year there would need to be 108 PhDs in nuclear engineering.
In the ANU Reporter, Vice Chancellor Professor Brian Schmidt advocates nuclear stewardship as a national priority and encourages the government to establish nuclear science career pathways. He also recommends research into cancer therapies, space technology and environmental protection, but these proposals also deflect attention from support for the AUKUS policies.
At the University of Sydney, Chancellor Belinda Hutchinson is also the Board Chair of Thales, a French multinational whose Australia subsidiary weapons company partners the Australian Defence Force. Thales claims to be 'helping the world go round', albeit in militarised circles. 'In defence and security, armed forces, government and global organisations entrust Thales with helping them achieve and maintain security, tactical superiority and strategic independence in the face of any type of threat.' They advertise their design of 'smart sensors (which) connect soldiers on the digital battlefield.'
Student leaders have denounced AUKUS as absurdly expensive, reviving alliances with unreliable allies and for unashamedly preparing for war as a means of security.
Yasmin Johnson, education Officer at Sydney University advocates cutting the university's ties with the weapons company Thales.
Commentators in the University of Sydney newspaper Honi Soit, argue that the AUKUS deal has been justified under the guise of security and new employment opportunities, a short sighted and irresponsible notion that safety can be found through increasing militarisation.
Ben Yates, President of the ANU Students Association insists, 'Furthering the drive to war is not the role of public higher education', and in New Matilda of May 2023, the Education Officer of the National Union of Students wrote, 'Students have a right to education that is for the public good, not an arms race that threatens our future.'
Arguments about preparations for war, or for promoting peace, display contrasting ways of thinking. The alleged benefits of militarism via the AUKUS agreement, have depended on exaggeration, about threats from China, about nuclear submarines achieving national security, about the US and UK being reliable allies.
By contrast, student leaders beg for attention to humanitarian-oriented futures for a younger generation, a way of thinking distinct from the corporate, managerial and political mind sets which are illiterate about peace, let alone peace with justice.
Margaret Reynolds asked, why are Australian political leaders so insecure about the country's capacity to be independent and create a peace building role for the nation.
Two hundred years ahead of his time, Immanuel Kant saw peace requiring a politics of moral norms which would respect humanity and contain aggression.
He advocated 'a nation of adults who do not need a childlike dependence on omnipotent parental figures', such as the US or nuclear submarines? He described a peace promoting rationality which required respect 'even of political enemies, thinking of ourselves as born to work together and inspired by a common purpose.'