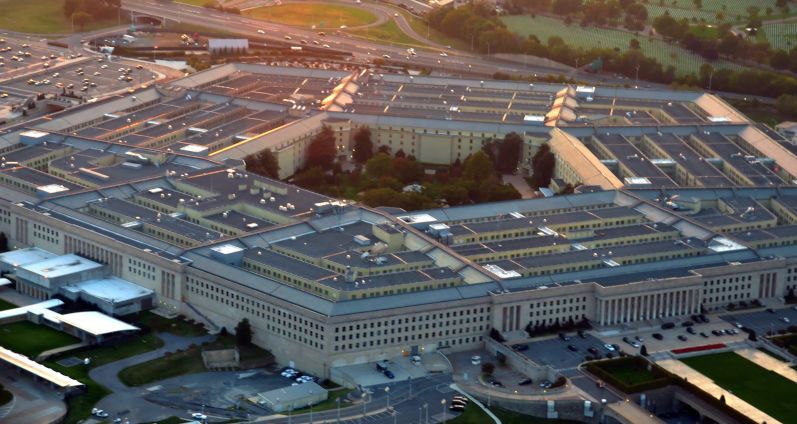 It is more than inter-operability and inter-changeability with the US military. Anthony Albanese and Richard Marles need to break up the American network in our Department of Defence that the Washington Post has exposed.
The Washington Post has found that a retired US Admiral is 'now a Deputy Secretary of Defense for Australia'.
I wonder how the Admiral handles ASTEO documents- for Australian eyes only?
In the last few days in Pearls and Irritations, Mike Scrafton and Richard Tanter have exposed how retired US Admirals have been employed as highly paid consultants to shape our policies on submarines.
At the same time our media has shown no interest or concern. This is more than 'foreign influence'. It looks more like foreign control.
As Paul Keating recently put it,'our strategic sovereignty is being outsourced to another country, the US'.
It was the Washington Post, not our Corporate Media that has given us an insight into the abdication of responsibility of our politicians, public officials and journalists who have been on a Washington drip feed for so long. They have been captured by American interests, particularly the US military and industrial complex that former President Eisenhower warned us about.
Following the first Washington Post exposures, the authors then ran a webinar from which the Post has printed a Q and A.
The webinar includes the following:
"In court papers, the Justice Department and Pentagon officials were very clear about this: They argued that disclosing the documents might subject retired generals, admirals and others to embarrassment and/or harassment, and would be an invasion of their privacy."
"We have more stories we're working on – stay tuned. Congress has taken some half-steps in recent years to require the Pentagon to disclose more details about retired generals and admirals working for foreign governments. But the Pentagon hasn't been very forthcoming. Maybe that will change now."
Q: "What was something which personally shocked you during your investigation?
From Nate Jones:
"I was surprised to learn Admiral Stephen Johnson is now a deputy Secretary of Defense for Australia."
From Craig Whitlock:
"I was surprised by how many retired U.S. generals went to work as advisors and consultants to the Saudi Crown Prince AFTER he approved the assassination of Saudi journalist Jamal Khashoggi in 2018. I mean, hello?"
Q: "Do they have to disclose anything about what they do?
From Nate Jones:
"Here is a sample of former national security advisor James Jones's application. You can see he discloses some things in a page or two."
From Craig Whitlock:
"The war in Yemen is a good example of a terrible, unintended consequence. The Pentagon and State Dept have authorized more than 300 retired US military personnel to work as contractors or consultants for Saudi Arabia and UAE since 2015. During that time, KSA and UAE have bombed the heck out of Yemen, turning their civil war into a far worse humanitarian disaster. US has enabled that to a significant degree by allowing so many veterans to build up the KSA and UAE armed forces."
From Craig Whitlock:
"With one exception, there were no instances of retired US personnel seeking to work for nations that the US govt categories as "foreign adversaries" eg., China, North Korea, Iran, Cuba or Venezuela. The lone exception was a retired US Air Force officer who sought – and received – approval to work for a satellite launch company owned by the government of Russia."
The Washington Post revealed that one of the American consultants was (probably still is) being paid $6000 a day for his consultancy to Prime Minister Morrison, plus whatever he might have been receiving from Peter Dutton, plus presumably a fee for participating in a  longer running US Defence project. No doubt he was also on some sort of "compensation" from the US Defence Industry. Presumably he was the mystery source when Dutton persisted in claims that he could get a couple of US submarines much earlier.
The inclusion of the UK in AUKUS was only a cover for the US/Australia deal.
But all the $10m of funding to US Admirals is of lesser concern than the peddling of US interference in our national security debate. We have known all along that the need for the submarines stemmed from concerns in the US defence community years ago about the so-called "submarine gap" in the containment ring around China – which they intended Australia to fill. And we would pay for it!
And all of that has been borne out by the relentless pressure applied recently by US service chiefs and Pentagon officials to promote so shamelessly major new Australian defence procurement in advance of the Smith/Houston review.
While Morrison and Dutton created the astonishing network, it appears that Albanese and Marles have not moved to break it up. They should do so quickly.
This has all the makings of a major can of worms which both major parties will be keen to keep the lid on.
This is not just a national disgrace. It is positively dangerous.
Malcolm Fraser called the US a dangerous ally.
I have written many times about how we are joined at the hip to an ally that is almost always at war. And we keep tagging along in one US defeat after another. The US is now goading China.
Our future is not to be a spear carrier for the US in our region. Our future is learning to live securely in our own region.
China is not going away but the US ultimately will.
Our captured corporate media will not examine the offence to our national dignity that the Washington Post has exposed. Our media has abandoned all pretence of independence and professionalism.
Can our Parliament rouse itself and help restore some trust in our institutions and expose what is going on?